We'd all love to have someone like Mary Poppins to cheer us up when things seem grey and gloomy. The "practically perfect nanny" always seems to know just what to do to restore our spirits. Maybe that's why we can't wait to see her work her magic in Mary Poppins Returns.
In the new film, time has passed, and rough times have fallen upon 17 Cherry Tree Lane. It's the middle of the Great Slump and now-grown siblings Jane Banks and Michael Banks, along with his three children, Annabel, John and George, are enduring their share of struggles. But help is on the way—complete with carpet bag and parrot-head umbrella. Mary Poppins (Emily Blunt) is once again flying in to rekindle the Banks family's sense of joy and wonder. "Mary Poppins is NOT a sentimental character—she's often described as a 'no nonsense nanny,'" says Marc Platt, Producer. "But there is warmth and nurturing under her façade, and Emily was able to communicate that essence beautifully."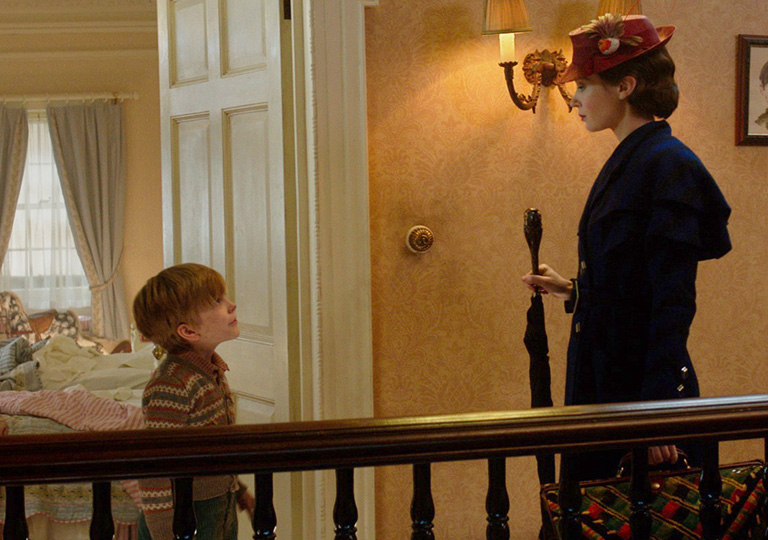 To create the new film, the Disney storytellers returned to author PL Travers' eight original classic books. "We delved into them and brought our own contemporary sensibility, music and magic to telling more of the stories and including new characters such as Jack, the Lamplighter.
Among the many adventures Mary Poppins takes her young charges on is a trip to the city to meet Mary's delightfully quirky cousin Topsy (Meryl Streep) and an enchanting underwater journey utilizing both traditional and new animation techniques. "It's colorful, upbeat and full of humor—just what you'd expect from an adventure with Mary Poppins," Platt says.
Music, song and dance run through the film like a rainbow. "Composer Marc Shaiman was a student of the Sherman Brothers, who wrote the music for the original film. He's created a marvelous score. And the songs, written by Scott Wittman and Marc Shaiman, will make you laugh and make you cry," Platt says.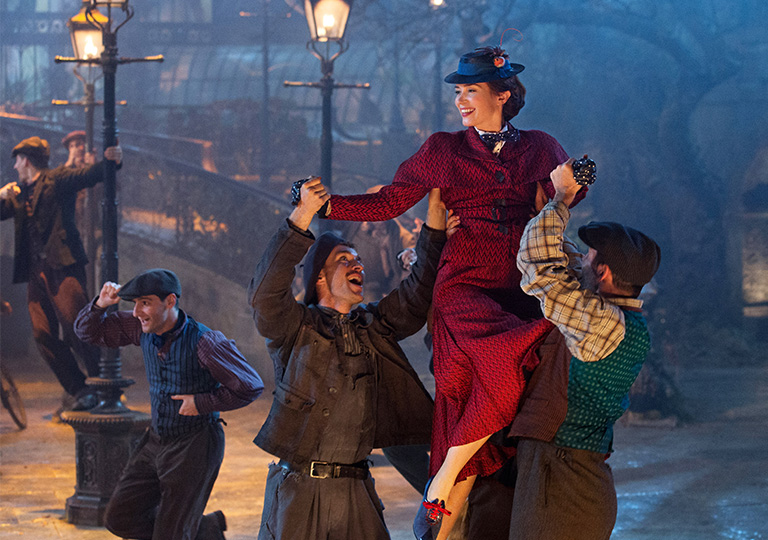 "I remember seeing the classic film Mary Poppins when I was a child," Platt continues. "The experience has stayed with me all my life. I hope that Mary Poppins Returns will create similar memories for a whole new generation of children and families."
Give the family a holiday treat by taking them to see Mary Poppins Returns—opening December 19th—when you use your Disney Rewards Redemption Card to redeem Disney Rewards Dollars toward Disney movie tickets at AMCTheatres.com or on the AMC Theatres Mobile App.1 Then use your Cardmember savings of 10% on select purchases at Disney store and shopDisney.com to bring home merchandise inspired by the film to create a musical, magical memory of your own.2