Stories and tips to get the most of your

Disney Rewards

Entertainment
Disney's New Film Jungle Cruise Brings the Adventure Home
August 3, 2021
Generations have been setting sail for adventure and laughter on Jungle Cruise at Disneyland® Park since the park first opened in 1955. And now we're looking forward to enjoying the iconic experience in a whole new way—as an action-adventure film—when Jungle Cruise releases in theaters and on Disney+ with Premier Access on Friday, July 30. Mark your calendars and prepare to dive into the fun. Use your Disney Rewards Redemption Card to redeem Disney Rewards Dollars toward Disney movie tickets at AMCTheatres.com or on the AMC mobile app. To learn more, visit DisneyRewards.com/AMCTheatres.1
What Inspired the Jungle Cruise Attraction
The Jungle Cruise attraction is so important, it's almost like a character in the film itself. When Walt Disney and his team of Imagineers first envisioned it, they wanted to recreate the tropical waterways of the remote jungles of Asia and Africa. But with just little over a year to do so, they had to branch out. (Pun intended.) At first, the attraction was to be located on the west side of the park, but giant eucalyptus trees made that impossible. So, Bill Evans, Disney's chief horticulturist, traveled all over southern California purchasing full-grown trees. Orange and walnut trees were then planted upside down to look like jungle roots.
Meanwhile, when the riverbed excavation was complete, the crew mounted a camera to a station wagon and drove it in the trench to film the developing attraction for the television show Walt Disney's Disneyland. Walt himself narrated that first televised ride. One can't help but wonder if Walt Disney ever imagined that his beloved attraction would eventually be made into a film.
"Disney had wanted to create a film inspired by Jungle Cruise for years, but the project was on-again, off-again," says Beau Flynn, Producer. "Then Michael Green wrote a script that got everyone excited."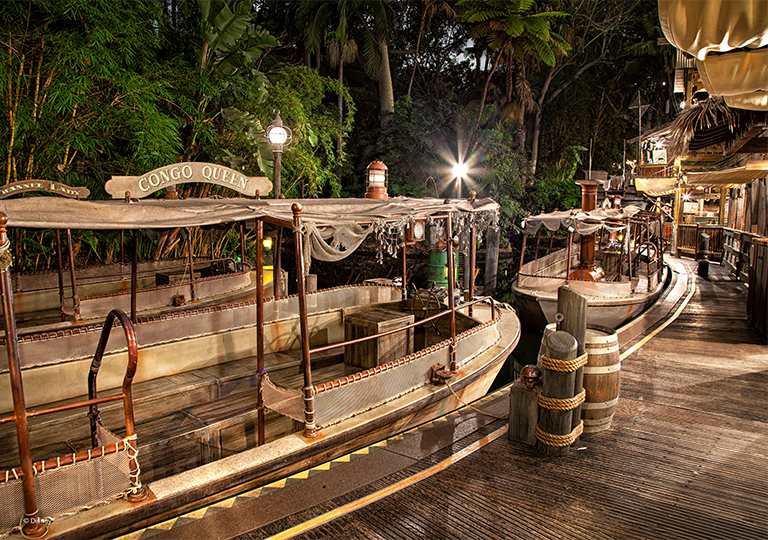 How Jungle Cruise Became a Movie
When scientist/explorer Lily Houghton (Emily Blunt) decides to track down a legendary Amazonian tree with unparalleled healing powers, she hires skipper Frank (Dwayne Johnson) to take her on the arduous journey. The two couldn't be more incompatible. Frank's a charismatic but cynical adventurer. Lily is an idealist who wants to change the world for the better. It doesn't take many gallons of water under the hull before the twosome are thrown together by danger and non-stop action.
Shooting in the actual park attraction was logistically difficult, so the crew searched for and built other locations. "The film was shot in Kaui, Hawai'i and Atlanta, Georgia," Flynn explains. "We found this incredible lagoon in Kaui and built the port of Porto Velho to scale. It's one of the greatest builds I've ever been part of. The cruise boat is also built to scale." The film team continued their stage and green-screen work in Atlanta, where they built a water tank that held hundreds of thousands of gallons of water and was able to generate six-foot waves.
A major component of the attraction's sense of fun and laughter comes from the skipper's non-stop patter and groan-worthy puns. "We worked a lot of the attraction's dialogue and visuals into the film," says Flynn. "So pay close attention!"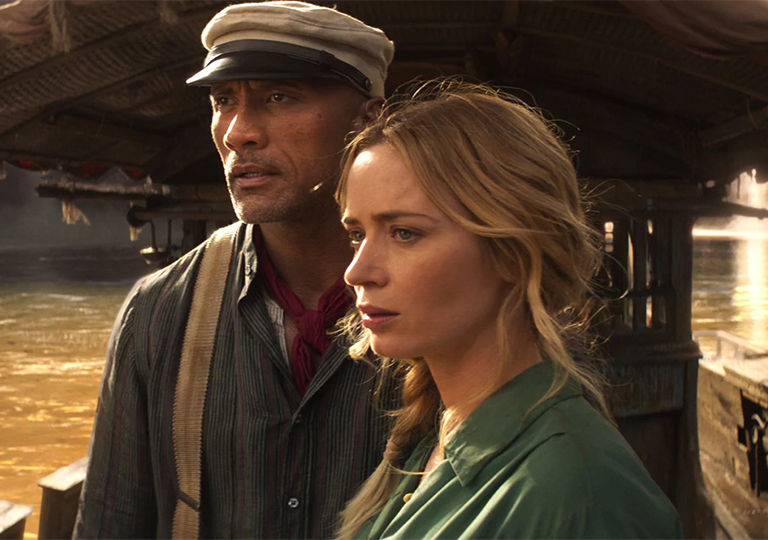 Check out the film for yourself and try to spot all the references to the attraction. Load your Disney Rewards Redemption Card so you can redeem toward Disney movie tickets at AMCTheatres.com or on the AMC mobile app. To learn more, visit DisneyRewards.com/AMCTheatres.1
---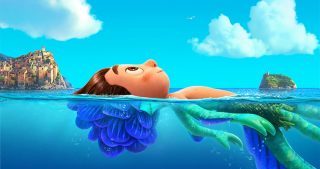 Entertainment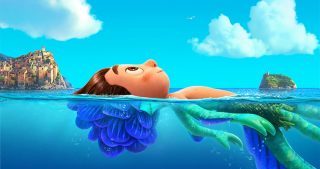 June 4, 2021
Get a behind-the-scenes look at the new movie Luca making a splash this summer.
Read more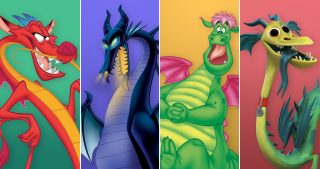 Entertainment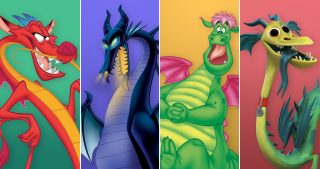 March 3, 2021
They're no myth—they're a part of movie history! Join us for a look back at these legendary creatures.
Read more
---