Citrus and seafood. Nuts and cheese. Avocados and artichokes. Wine and craft beer. California has it all—and more. If you love the idea of tasting the bounty of the Golden State, you'll want to visit the 9th Annual Food & Wine Festival at Disney California Adventure® Park at the Disneyland® Resort from March 1 to April 23. "We're all about celebrating the amazing array of the best of California's rich agricultural heritage," Gary Maggetti, General Manager, Disney California Adventure® Park. And Guests seem to like what California is serving up. In fact, the Festival has become so popular, 12 more days have been added to the schedule this year. "The Festival feels like a big party for the entire family all day long," says Maggetti.
Two New Must-Try Marketplaces
This year, two new marketplaces serving delicious samplings of cuisine inspired by California bring the total number of marketplaces to over a dozen. That's a lot to taste and savor, so remember to space yourself—or even schedule a two-day visit to get everything in—literally! Maggetti hints that one of the new kiosks is all about eating your salad greens. (Move over Thumper!) And berry lovers will be in heaven with new cuisine featuring a variety of fresh berries. Check here for more info on the tasty treats in store. Our mouths are already watering!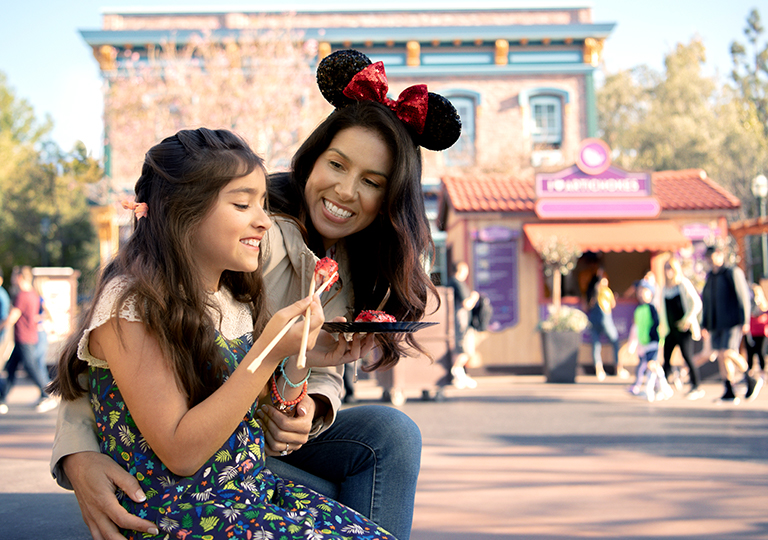 Say Cheers and Lift a Glass
All that delicious food deserves equally tantalizing sips. Toast the Golden State or each other with samplings of California-crafted beer, wine, spirits and themed non-alcoholic beverages at kiosks including Uncorked California or California Craft Brews. At the Festival last year, 26 breweries were represented. Stay tuned for details on what the sipping selection will be this year!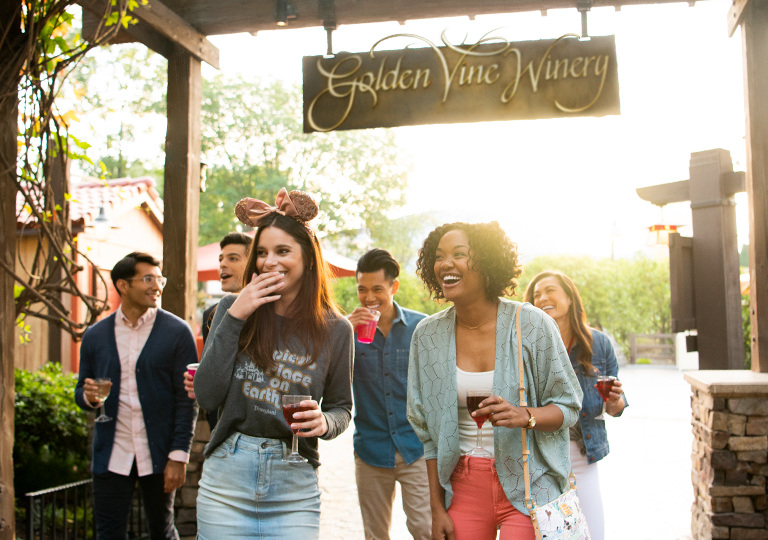 Let Us Entertain You
Food and beverages aren't the only things served up for your pleasure at the Festival, which truly is a feast for all the senses. Every evening, live musical groups perform on the Palisades Stage in Paradise Garden Park. You can see the stage from wherever you stand, so we suggest selecting a few tastings to enjoy while you watch the performances. "We also have groups performing a variety of musical genres at the Paradise Garden Bandstand throughout the day," Maggetti says. In addition to musical performances, you'll find culinary seminars and celebrity chef demonstrations scheduled on the Palisades Stage on weekends. The demos are separately-ticketed events and fill up fast, so be sure to make reservations early.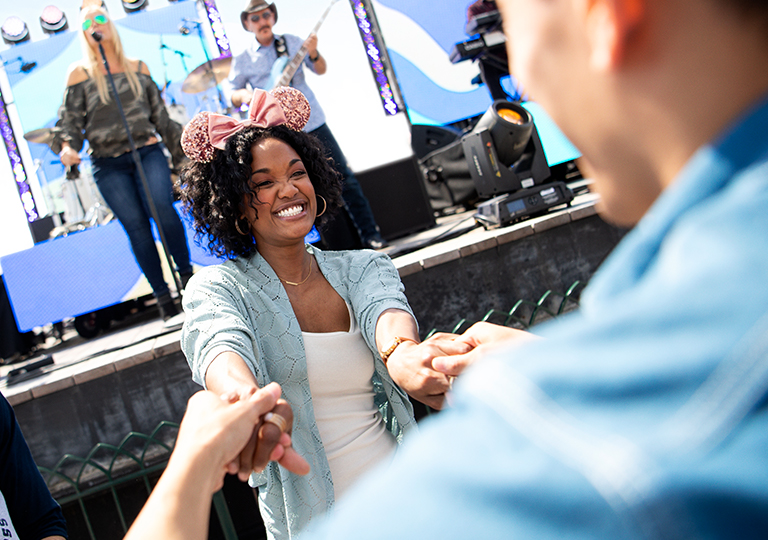 Cook Up Fun with the Kids
It's never too late to encourage kids to enjoy great food, so the Festival planners have created fun, interactive opportunities for every age to enjoy. You might even inspire a budding chef! "Chef hats are given to every child who walks through the turnstile and there's a Junior Chef program hosted by Chef Goofy several times daily at the Hollywood Pictures Backlot where kids help Goofy with a cookie baking project."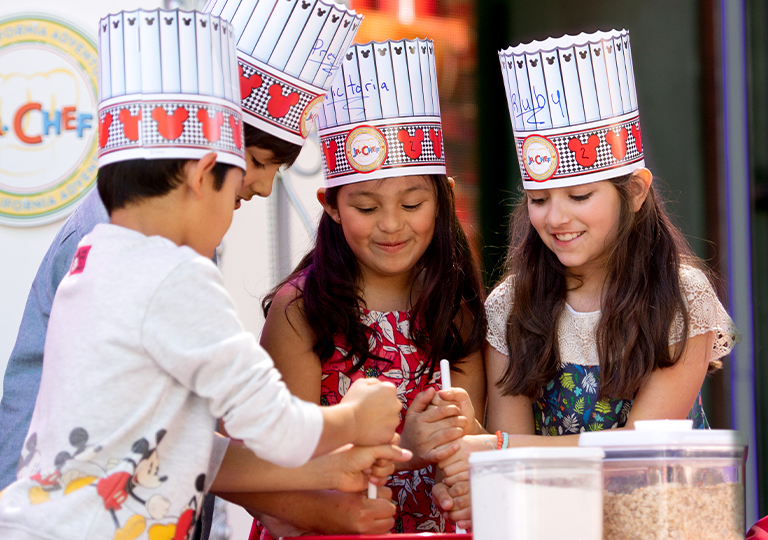 Keep It Simple
We're super excited about this news! For the first time ever, non-Annual Passholders can purchase a new general Sip & Savor Pass—the perfect opportunity for Cardmembers looking to redeem their Disney Rewards Dollars towards a day of tasting. It makes it so much simpler to sample all the different marketplaces. The pass gives you an opportunity to enjoy eight selections of food or beverage at the kiosks of your choice. Be sure to get your Sip & Savor Pass at select locations when you come to the Festival. No more digging out your wallet every time you get hungry!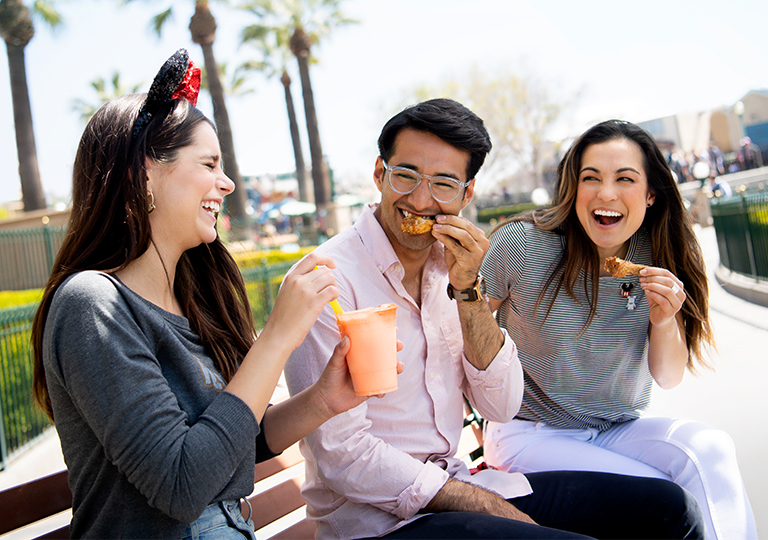 Take the Festival Home
Take advantage of your Cardmember savings of 10% off select merchandise purchases of $50 or more at select locations to bring home merchandise featuring this year's Festival logo and designs.12 You'll also find cookbooks, cookware and tasty treats as well as shirts with whimsical messages, perfect as gifts for the foodies in your family.