For years, the Epcot® International Food & Wine Festival has offered Disney Guests a sumptuous feast for the eyes, ears, and of course, taste buds. Families and foodies alike have proclaimed it an annual fan favorite. But, while the festival boasts special events, live performances and demonstrations galore, the main event is heralded by the title: the stunning selection of food and beverages from all around the world.
With so many options, it can be tough to choose what to try first! That's why we created the 2018 Food & Wine Festival Decision Tree. Let your taste buds do the talking as you answer a few fun questions and follow the possibilities for scrumptious food and beverage.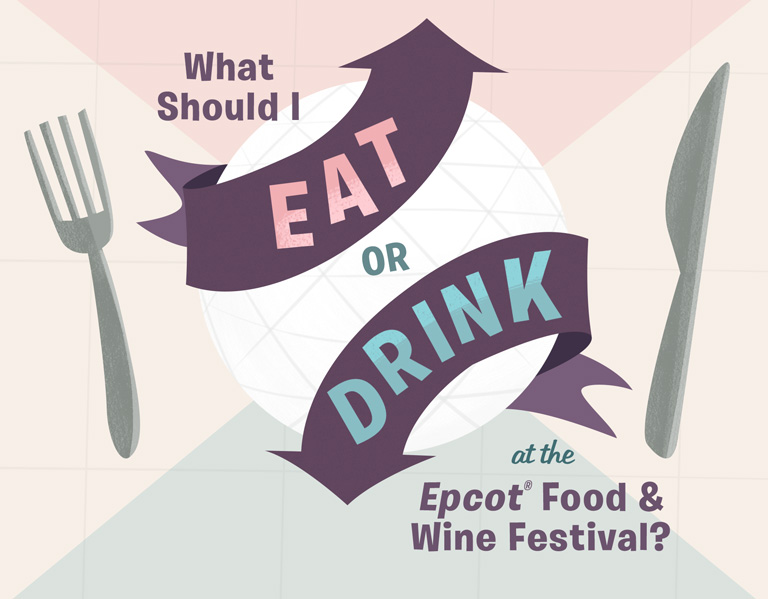 ARE YOU HUNGRY OR THIRSTY?
Whether you're heading to Epcot® for the International Food & Wine Festival or celebrating the flavors of the world year round, there are endless options to delight those who come hungry for adventure.
Cardmembers, let your Disney Rewards Redemption Card be your tasting passport. Redeem your Disney Rewards Dollars toward food throughout the Park to make your day a festival of fun!1