We love it when our family finds something new and exciting to experience—whether it's a food, or a new style of dance, or music. That's why we're marking our calendar for Disney Festival of Holidays at Disney California Adventure® Park. From vibrant live entertainment to taste-tempting new flavors at the Festive Foods Marketplace, Character experiences and crafts, there's something for everyone to share and enjoy.
"Disney Festival of Holidays is a uniquely Disney celebration," says Susana Tubert, Creative Director, Disney Parks Live Entertainment, Disneyland® Resort. "It's an immersive and heartwarming festival that highlights the wonderful cultural diversity of Southern California. I'm so proud of the range of programming we've curated for guests of all ages!"
Here's a quick peek at what you and your family and friends will enjoy during the Festival.
Hanukkah
Experience an entertaining and eclectic musical tapestry with Mostly Kosher, as they weave together klezmer, jazz, Latin, rock and hip-hop at Sonoma Terrace.
Navidad
Gather around for Disney !Viva Navidad!, a fun street party hosted by the Three Caballeros that features folklorico and samba dancers, live musicians, and Mickey and Minnie in their fiesta best! You'll even enjoy listening to the GRAMMY® Award-winning Mariachi Divas and other high-energy bands appearing across the park.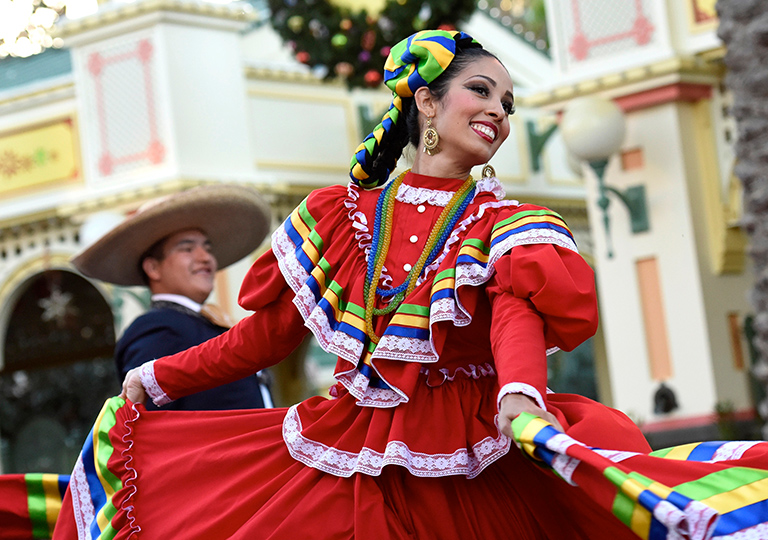 Diwali
Watch the spirited dancers of Blue13 Dance Company turn up the fun with traditional Indian folk dance at Paradise Gardens Park. Join in as the performance builds to a Bollywood-inspired part for all!
Kwanzaa
Enjoy The Sound, an a cappella singing group that celebrates Kwanzaa and Christmas with soulful and heartwarming vocal performances of classic holiday songs at Pacific Wharf and Paradise Gardens Park.
Christmas
The celebration continues with an opportunity to meet Santa and his elves at the Redwood Creek Challenge Trail, which has been transformed into a holiday playground. Head to the Obelisk to see the mischievous Holiday Toy Drummers marching to their own merry beat and check out concerts by Phat Cat Swinger on the Palisades Stage at night.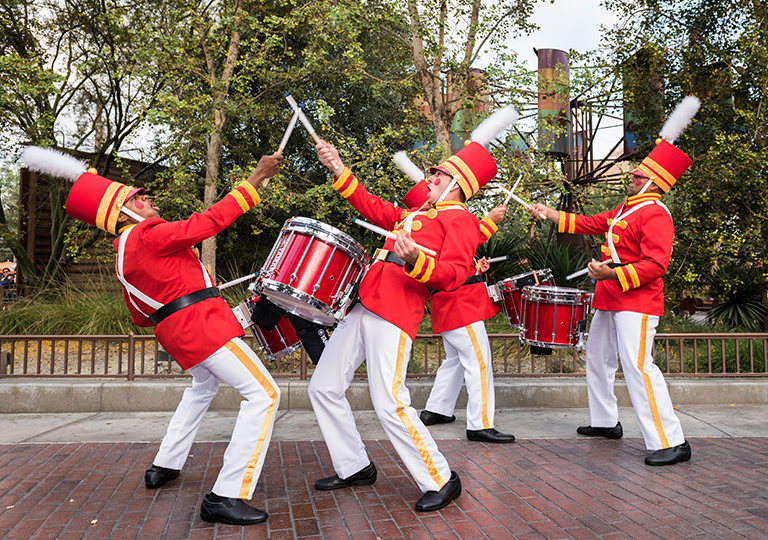 Holiday Hugs From Disney Friends
Picture this! When you use your Disney® Visa® Credit Card, you can meet and pose with some of your favorite Disney Characters at our private Cardmember location in Hollywood Land. You'll receive complimentary downloads of your photos, too!1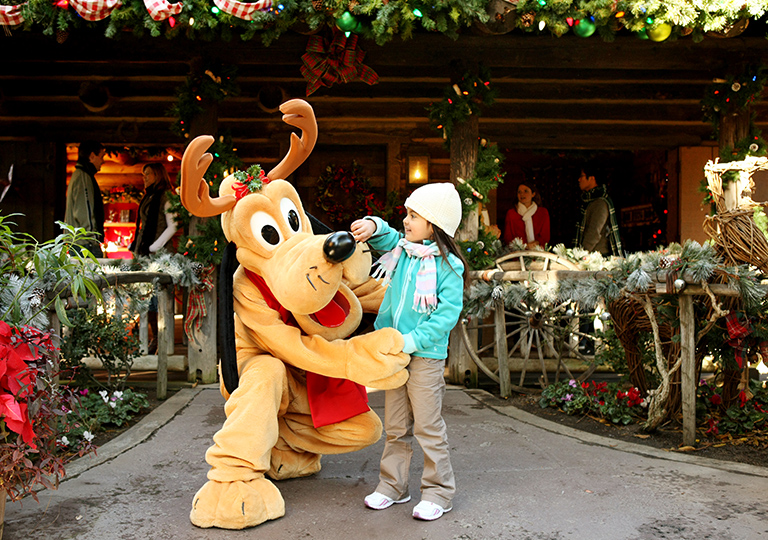 Holiday Time at the Disneyland® Resort
There's so much to celebrate throughout the Disneyland® Resort during the holidays November 9, 2018 to January 6, 2019. From "A Christmas Fantasy" parade, "Believe…in Holiday Magic" firework spectacular and more, give your family the gift of magic and wonder by taking in all the sights and sounds of the "merriest place on Earth" this season.