What are some of the first things that come to mind when planning a Hawai'i vacation? After the words, ocean and beach, we think of "lū'au." Well, guess what, now you and your family can enjoy the new KA WA'A Lū'au at Aulani, A Disney Resort & Spa in Ko Olina. The lū'au, which currently happens twice a week at the Resort, is a celebration of storytelling, dance, music and yummy traditional food!
Created as an event the whole family can participate in, the KA WA'A Lū'au is in complete harmony with what families want from their entertainment experiences. Let's start with before dinner. First of all, there's no sitting around with hungry, antsy kids while waiting to be seated. (Never fun.) Instead, you and the family start your evening in the company of Noa and Sister, two master storytellers who tell stories and get everyone involved pounding taro to make poi, a potato-like staple of classic Hawaiian cuisine or stamping traditional kapa patterns, representing nature and the stories of Hawai'i, on postcards.
---
"We're very proud that we get into the history of the area," says Phil Balanga, Disney Entertainment Operations Manager.
---
When it's time to chow down, you're offered a delicious variety of Hawaiian dishes. And here's yet another example of how families were kept in mind while creating the lū'au — they've added a buffet for kids that's just the right size for youngsters to serve themselves. It's a great touch for anyone who's ever tried to balance multiple trays while herding kids through a line. And of course, there's a kid's menu, so while you're sampling lomilomi salmon salad, braised pork, roasted chicken and poi, even your most dedicated EPA (Extremely Picky Eater) will find something yummy to love! BTW – there are lots of options for folks with special dietary needs, too.
So far, so fun – right? But now for the really magical part — the hour-long show itself. "We're very proud that we get into the history of the area," says Phil Balanga, Disney Entertainment Operations Manager. Some songs and dances depict how the Polynesian people came to the islands, how the hula and traditional musical instruments are played and of course, the stories that have been passed down for generations. And guess who's the star of those stories — Maui! A much-loved demi-god and sometimes mischievous hero, Maui's exploits have been told in countless legends throughout Oceania including Hawai'i for generations. "For example, a fire dance is tied into the tale of how Maui slowed down the sun so people had more daylight to dry their kapa," Balanga explains. "Our master storyteller, Noa reenacts the battle between Maui and the sun. It's very dramatic and visually stunning!"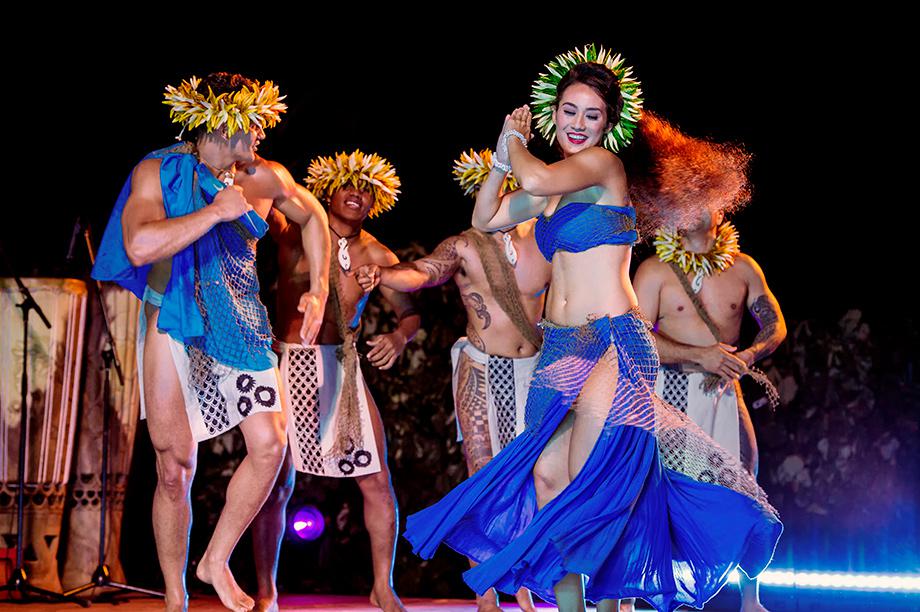 "The overall theme in the show is ʻohana, family," Balanga explains. "We invite kids to dance the hula. We ask newlyweds or couples celebrating special events to dance with their loved ones. We encourage everyone to celebrate with us and become part of the Aulani Resort family. It's the Aloha spirit."
You'll want to remember the lū'au and all your aloha moments with keepsakes to take home. Remember Disney® Visa® Cardmembers receive 10% off select merchandise purchases of $50 or more at select locations at Aulani, A Disney Resort & Spa in Ko Olina, so bring an extra bag to fill up.1,2
One more bit of advice for your upcoming vacation in Hawai'i — since the launch of KA WA'A, it's already become super popular. Balanga recommends making reservations the minute you book your Aulani Resort stay, for this is a memory-making moment you don't want to miss sharing with your 'ohana!
SaveSave
SaveSave
SaveSave
SaveSave
SaveSave