This time of year, kids begin to talk about who—or what—they want to be for Halloween. Apparently, Mickey Mouse and the rest of the gang are no different. As Walt Disney World® Resort and the Disneyland® Resort transform for Halloween, the costume designers of Walt Disney Imagineering are making sure the Characters are dressed in their Halloween best, too!
"We always start by considering the Characters' personalities," says Douglas Enderle, Costume Designer Principal at Walt Disney Imagineering. "Minnie Mouse is her own independent woman. She's very feminine. She loves children and doesn't want to scare them, so if she's dressed up as a witch, her costume is brightly colored, sparkly and very pretty. Mickey's sense of humor is well known, so his vampire costume is playful rather than ominous. We keep everything lighthearted and fun."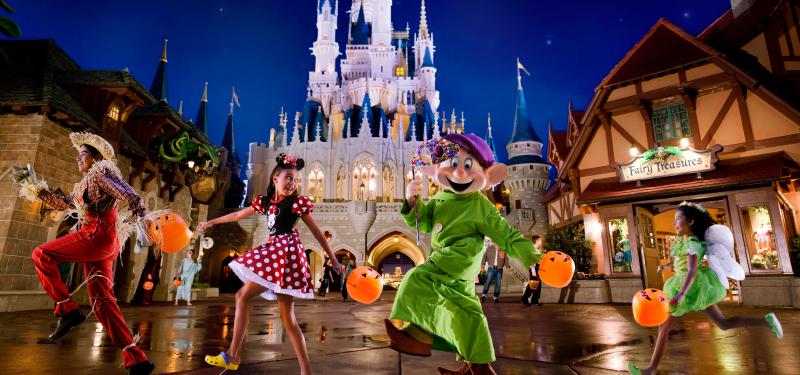 One of the most fun set of designs, Douglas recalls, was the year the Characters needed masks to go along with the theme. "We had to figure out what masks they could hold, use and still be themselves …how would they handle the masks while continuing to be the ambassadors of goodwill, cheer and fun…greeting Guests and signing autograph books?"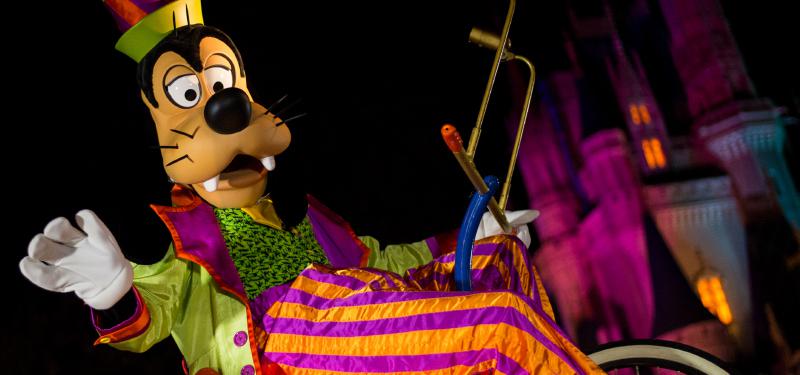 Another aspect designers need to consider is how the Disney Characters' costumes work in the Halloween parades at the Parks. Douglas says, "We have to be sure each costume works well with the parade lighting and the colors of the floats. I remember being so excited when we began work on the Halloween parades. We had never done anything quite like it before. We had to think about the storyline, as well as figure out how the Characters fit into it."
Creating a costume can take many months. From sketches, to determining color palettes, to finding and testing the perfect fabrics, to incorporating fun touches that take advantage of new technologies like lights, every detail is important. Once designs are approved, patterns are created, and the costumes are cut and assembled. Minnie, Mickey, Donald and the rest of the gang come in for their fittings, and at last the costumes and Characters are ready for the show.
If you're inspired by the costumes that your favorite Characters wear for Halloween in the Disney Theme Parks, use your Disney Visa Cardmember savings on select merchandise purchases at select locations to pick up your favorite costume throughout the Resorts. Then put on a show of your own.1
"I'm very proud of our artistry, creativity and attention to detail in all the costumes we design. There's a story in everything we create for our Characters to wear. I think they appreciate it," Douglas concludes.
SaveSaveSaveSave