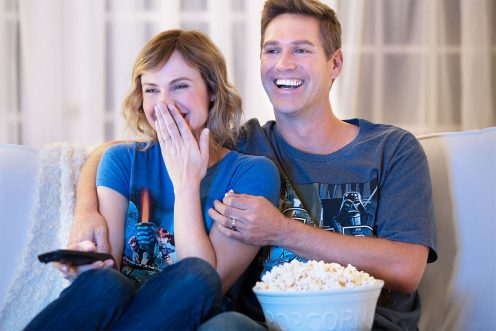 Get the Disney Bundle:
Disney+, Hulu and ESPN+
When you subscribe to the Disney Bundle (Disney+, Hulu and ESPN+) you can earn back $14.99 per month for up to 3 consecutive months in statement credits on qualifying Disney Bundle purchases, or other qualifying subscriptions or add-ons purchased directly at DisneyPlus.com, Hulu.com or ESPNPlus.com that total $14.99 or more when you use your Disney® Premier Visa® Card.1
To earn statement credits for up to three months on your Disney Bundle:
Subscribe to the Disney Bundle (Disney+, Hulu and ESPN+) on DisneyPlus.com or Hulu.com
Use your Disney Premier Visa card as the form of payment for your subscription
Your statement credits will be applied to your account after each month with qualifying subscription purchases of $14.99 or more for up to 3 consecutive months
Already subscribe to a qualifying Disney Bundle? Just add your Disney Premier Visa Card as your form of payment for your subscription.
See terms for more information on qualifying purchases.1
---
Enjoy Disney on Broadway
Use your Disney® Visa® Credit Card to purchase premium tickets to these Disney on Broadway shows and receive one Cardmember-exclusive VIP package with each order, which includes:3
Premium seating
Non-alcoholic beverage in a keepsake cup
Commemorative print
Pick up your special Cardmember VIP package by showing your Disney Visa Credit Card at the box office prior to the performance.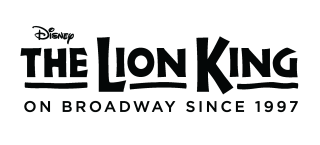 Join the circle of life at THE LION KING on Broadway

Feel the joy. Feel the thrill. Feel alive…at THE LION KING on Broadway. Stunning artistry, unforgettable music and exhilarating choreography make this one of the most awe-inspiring productions ever brought to life on stage.
Order THE LION KING tickets online: Offer code is the first 4 digits of your Disney Visa Card
For tickets through February 4th, 2024
For tickets starting February 6th, 2024 and beyond
Order tickets in person: Visit the Minskoff Theatre Box Office at 200 W. 45th Street, New York, NY

Discover a whole new world with ALADDIN, the Musical
One lamp. Three wishes. Infinite possibilities. See why audiences and critics agree, ALADDIN is "exactly what you wish for!" (NBC-TV)
Order ALADDIN tickets online: Offer code is the first 4 digits of your Disney Visa Card
Order tickets by phone: Call 866-870-2717
Order tickets in person: Visit the New Amsterdam Theatre Box Office at 214 W. 42nd Street, New York, NY
Discover a whole new world with ALADDIN, the Musical
One lamp. Three wishes. Infinite possibilities. See why audiences and critics agree, ALADDIN is "exactly what you wish for!" (NBC-TV)
Order ALADDIN tickets online: Offer code is the first 4 digits of your Disney Visa Card
Order tickets in person: Visit the New Amsterdam Theatre Box Office at 214 W. 42nd Street, New York, NY
---
---