Are you or someone in your household a Frozen enthusiast? Perhaps you've seen the animated classic so many times you know every line of the script by heart. Or maybe you feel a continual desire to belt out "Let It Go" while driving alone in the car. You may even think there's nothing more to learn about the story and characters you love. Well, prepare to be impressed (and learn some new songs) because starting this month, Frozen heads to Broadway!
FROZEN The Broadway Musical not only shimmers with sparkling beauty, it brings amazing new depth and dimension to the tale. How? Through the music.
While an 85-minute animated feature usually includes about five songs, a full two-hour Broadway musical requires around 20. That's a lot of new music!
Songwriters Kristen Anderson-Lopez and Robert Lopez, who created the score for the film, have created a veritable "North Mountain" of unforgettable musical moments. Here's just a look at three new songs and the backstory behind them.
"Dangerous To Dream"
"In a live stage production, you can't do close ups of a character like you can in an animated film," says Lopez. "The best equivalent is giving the character a song to communicate subtle emotions. 'Dangerous to Dream,' which Elsa sings at her coronation, communicates her anxieties. It's also what we call the 'I want' song, which tells the audience more about the character's dreams and desires. Elsa's whole life has been about concealing her powers and trying not to accidentally harm her sister with those powers. This song lets us learn what Elsa would want if she had a normal life."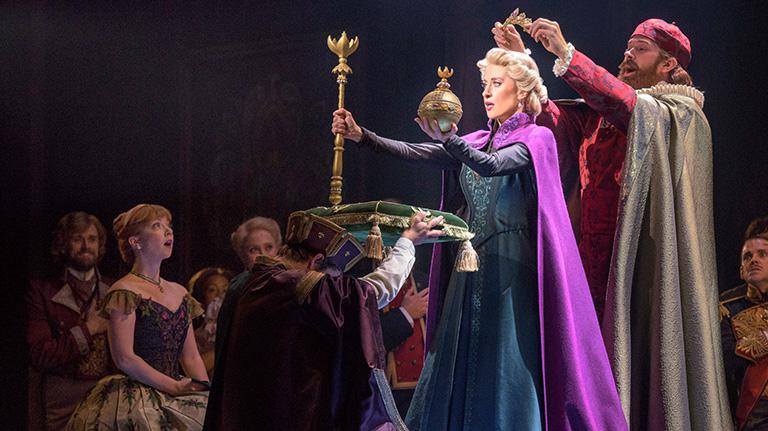 "What Do You Know About Love?"
"One thing we wished we could have done in the Frozen film was write more music for Kristoff," Lopez says. But the strong, sardonic character comes into his own on stage singing "What Do You Know About Love?," a groove-based duet for Kristoff and Anna as they clash philosophically about the nature of love. In Act II, the song reprises as a rustic lullaby and becomes "You're What I Know About Love," when Kristoff realizes he has fallen in love with Anna.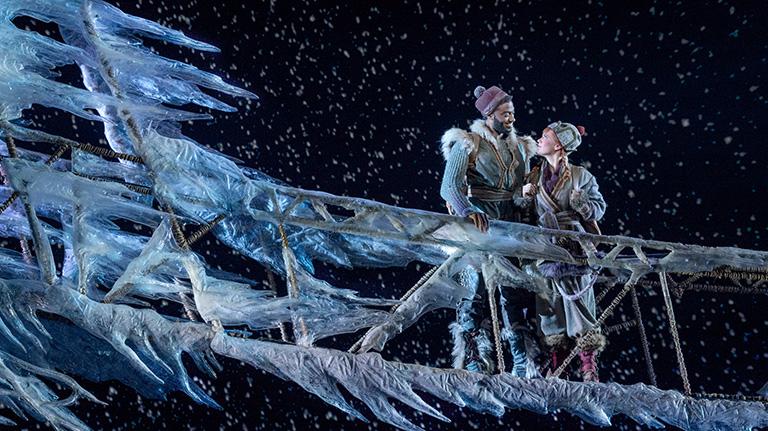 "Colder By The Minute"
"Action sequences like chases tend to be a challenge to translate to the stage," Anderson-Lopez says. "We had to figure out how to handle the final chase scene across the ice. There was no way to create a literal storm on stage. It seemed like such a huge, crazy undertaking and we put it off for as long as possible. Somehow, thankfully, the ball got rolling. And we drafted this huge musical sequence we'd been puzzling over for months in one evening of writing. It's one of our favorite parts of the show."
"FROZEN The Broadway Musical is a wholly new work of art," says actress Caissie Levy (Elsa). "I think it is going to shatter expectations!"
Now's the time to book your tickets! And to add to your experience, Cardmembers receive an exclusive VIP package with the purchase of premium tickets to see FROZEN The Broadway Musical, as well as ALADDIN or THE LION KING on Broadway.1 Click here for more details.
And check out the official trailer and pre-Broadway opening night clips below to get a taste of FROZEN The Broadway Musical!