Some characters are just so delightful you want to know loads more about them long after a film ends. Dory, the forgetful little blue tang who first swam into our hearts in Finding Nemo, is definitely one of them. She's so upbeat, outgoing, friendly, helpful — and funny — really, really funny. And now we're going to get another chance to hang out under the waves with Dory when Disney·Pixar's new movie Finding Dory in 3D swims into theaters June 17. We can't wait!
Apparently director Andrew Stanton, who directed the Academy Award®-winning Finding Nemo felt the same way we do. "There was something about Dory that kept circling around in Andrew's head," explains Lindsey Collins, producer. "He thought there was more to her story that needed to be told."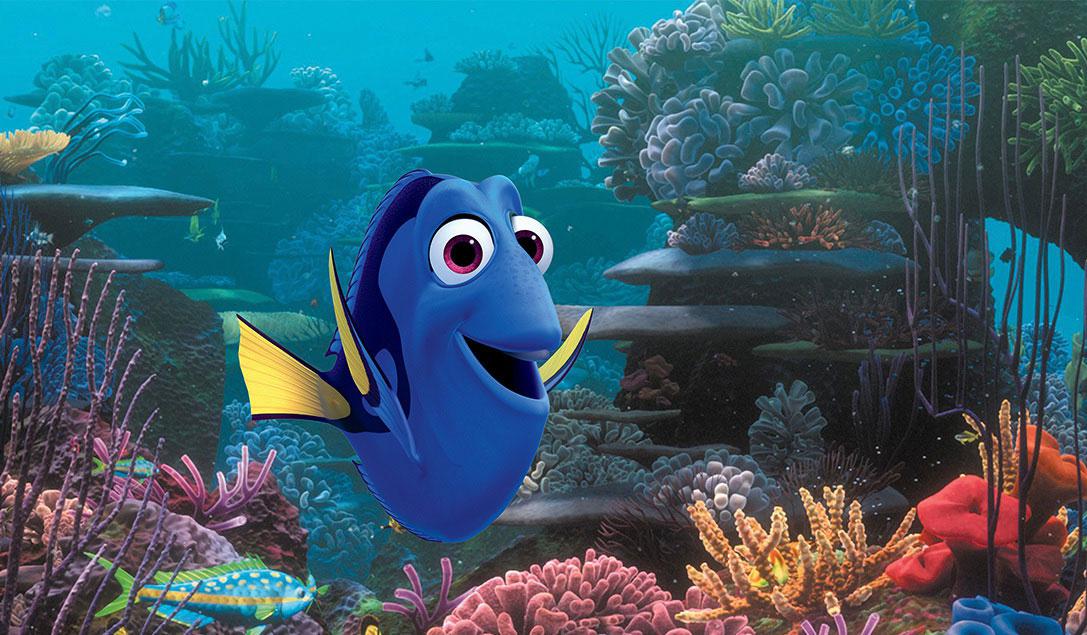 Such as? Well – where she came from. Who are her parents? Where did she learn to speak Whale? So a few years ago, the Pixar storytellers set out to answer those questions.
But writing a movie about a main character who frequently forgets what she's doing and where she's going is no easy feat. "A character has to have a clear goal – something they want and are going after no matter what," explains Collins. "What if your main character can't always remember her goal?"
So what to do? The storytellers couldn't suddenly give Dory a strong memory. That wouldn't be true to her character. "Her short-term memory challenges are integral to her personality," Collins says. "Those challenges affect how she approaches life."
As always, the Pixar folks did their homework. "One of the things we learned about Dory is that she struggles with memory loss and may not remember facts about someone, but she does remember that she loves them," Collins explains. "Her emotional memory is still there." So while Dory doesn't always remember Nemo's name, she never forgets that she loves him – because of their emotional connection.
That understanding gave the storytellers the groundwork they needed to set Dory's story in motion. Her story is new, but she's her same bubbly self, thanks in large part to Ellen DeGeneres' delightful voiceover performance. "Ellen brings so much to this role," Collins says. "Her delivery is so charming and quirky. She defines the character. She loves Dory, and it shows!"
Actors like Ellen DeGeneres even influence the look of a character, according to Collins. "We do video recordings as well as voice recordings," she explains. "The animators will watch the videos and glean little mannerisms from the actors, such as the way they smile or arch an eyebrow when they're speaking. Those mannerisms often show up in the animation. It's these little choices that bring a character to life. When the voice and the visuals are right, you can see and hear the character come to life. It's absolutely thrilling."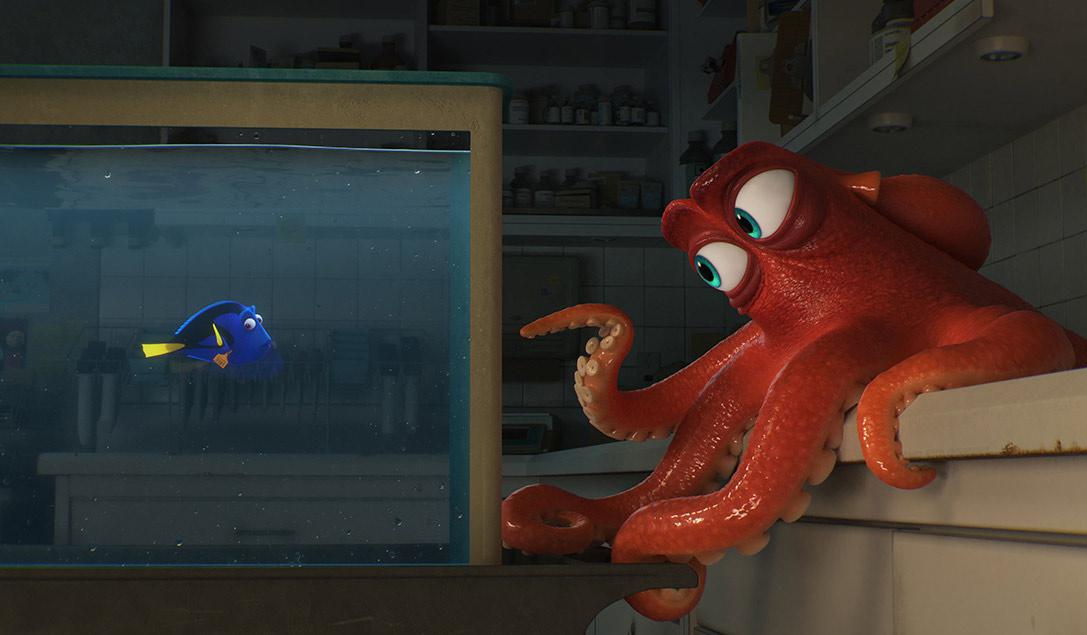 We're thrilled, too. It's going to be such fun to meet up with Dory, Marlin and Nemo again — plus an entire ocean full of new funny, fun-loving characters. Disney Visa® Cardmembers, remember to use your Disney Dream Reward Dollars® toward vouchers for movie tickets at participating locations and prepare to 'dive in' with Dory and her friends for a fin-tastic journey when Finding Dory in 3D swims into theaters on June 17.1,2 Write it down, so you don't forget!
Don't Forget These Finding Dory Facts
Q: When does Finding Dory swim into theaters?
A: Mark your calendars for June 17th!
Q: Who produced Finding Dory?
A: Walt Disney Pictures and Pixar have dived back into this story.
Q: What will we find in Finding Dory?
A: Dory (Ellen DeGeneres) is a forgetful fish who tries to reunite with her mother (Diane Keaton) and father (Eugene Levy), with help along the way from old friends Marlin (Albert Brooks) and Nemo (Hayden Rolence).
Q: Where can I find Dory plush toys, t-shirts and merchandise?
A: There's a whole ocean of fun Dory treasure at Disney Store… and it's not even buried!
Q: Where can I see a Finding Dory trailer?
A: Look no further for your fishy friends!
SaveSave