Disneynature filmmakers travel across the globe to bring stories of animals and the habitats they call home to audiences all around the world. Filmed in some of the world's most extreme environments, Disneynature's latest film, Born in China, lets viewers witness wildly intimate moments in the lives of these animals.
Narrator John Krasinski details the unique challenges and amazing adventures these parents encounter while giving their babies life lessons and plenty of love. So prepare to meet giant pandas, snow leopards, chiru and golden snub-nosed monkeys as they climb, tumble and cuddle their way into your hearts, and bring a better understanding of the planet we share along the way.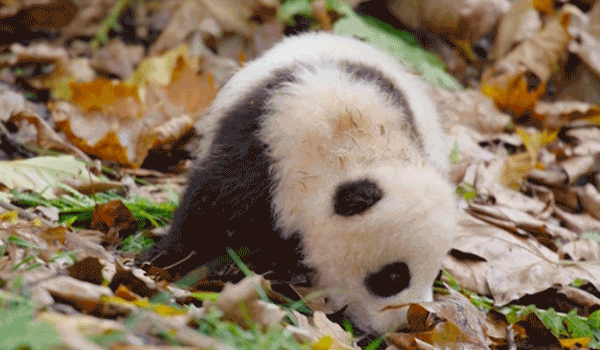 Giant Panda Family
To some in China, the curved black and white of a panda's fur represents the twin energies of the yin and yang symbols, and panda mom, Ya Ya, and her curious daughter, Mei Mei, definitely fit together as snug as a parent and child can. However, Ya Ya is a first-time mom and her overprotective nature has to take a back seat to let Mei Mei learn how to climb, how to pick herself up again and find her own food – which isn't easy when a panda can eat up to 40 pounds of bamboo a day! The filmmakers wore "panda suits" designed to make them look and smell like pandas to ensure the pandas could continue to live like wild pandas, which doesn't involve human interaction.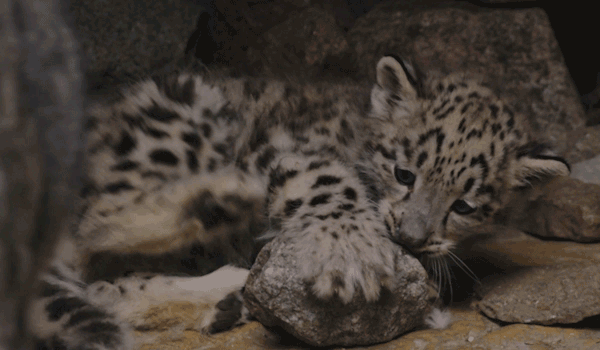 Snow Leopard Family
Dawa, the snow leopard, has two playful little cubs to keep up with and take care of. That can be fun, but not easy. Especially when she has to hunt prey to feed her family by bounding up and down the jagged rocks and thick snow of China's mountains. Fortunately, a snow leopard's spotted fur helps camouflage them against their rocky habitat, allowing Dawa the ability to hunt largely unnoticed. It also made her extremely hard to film! Though snow leopards are rarely seen by humans, the Born in China crew found Dawa and her cubs almost three miles above sea level in the Qinghai Province of the Tibetan plateau, combining rare footage with a breathtaking backdrop.
Golden Snub-Nosed Monkey Family
While these monkeys spend almost all of their time in the forest treetops, they'll run wild on the ground too! One of the most mischievous monkeys featured in the film, Tao Tao, exerts typical tween angst when his parents spend almost all their time and attention on his new baby sister. He starts spending all his days with orphaned monkeys called "Lost Boys," but as winter comes to the forest, Tao Tao learns the importance (and warmth) of families sticking together. The crew found that these monkeys' playful energy – including one young male who did backflips for no reason at all – made filmmakers move fast in order to keep up with their nimble subjects, all while carrying heavy equipment and while hiking in the snow.
Chiru Family
Every spring, female chiru, or Tibetan antelope, make a long trek to the remote uplands of the northeastern part of the Qinghai Plateau to give birth — the reason for their long journey is a mystery. Newborn chiru are delightfully fuzzy and are able to stand on their wobbly legs shortly after entering the world. It took five days for the filmmakers to get to the base camp at 15,000 feet, taking into consideration the need to acclimate to the elevation. The cinematographer spent up to 16 hours a day in small dugouts, called hides, waiting patiently for chiru activity — the animals are extremely shy and would not stick around if the filmmakers were visible. Their ultimate goal? Capture the birth of a baby chiru. Mission accomplished.
---
It took two years, hours and hours of footage and a lot of patience to capture intimate moments of these compelling creatures, ranging from vulnerable to endangered, as they live their lives amid rain, snow, and the natural beauty of China's landscapes. You won't have to wait long to see all the hard work and beautiful craftsmanship that went into Born in China; it's in theaters April 21, just in time for Earth Day! For a sneak peek, view the official Born in China trailer here:
Disney® Visa® Cardmembers can use their Disney Rewards Dollars toward vouchers for movie tickets at select theaters.1,2 And if you fall for the cutest new movie stars and want to bring them home, just check out Disney Store or DisneyStore.com for a Born in China plush panda of your own. Using your Disney Visa Card means you get 10% off select Disney Store merchandise purchases of $50 or more, even online!3