Get ready to meet some very unusual characters when Disney's A Wrinkle in Time comes to theaters this summer: Mrs. Whatsit, Mrs. Who and Mrs. Which. The three out-of-this-world celestial guides accompany socially-awkward Meg Murry, her brilliant younger brother, Charles Wallace, and friend Calvin O'Keefe on a perilous quest across the universe to find Meg and Charles' missing father.
"I love these characters," says producer James Whitaker. "They're funny, they're wise and above all, they're engaged in seeking out the good, fighting the darkness spreading across the universe and bringing back light and hope."
Mrs. Whatsit — The Newbie
Reese Witherspoon portrays Mrs. Whatsit, the youngest of the three celestials. Clocking in at only 60 million years old (give or take a few years), Mrs. Whatsit is thrilled to be on her mission. "Reese is so spirited and humorous, she was the perfect choice to capture Mrs. Whatsit's energy and spirit," adds Ava DuVernay, the film's director. At times, the vivacious, lively Mrs. Whatsit's relative youth makes her a bit impetuous, but she connects with Meg on a personal level, helping the young girl channel her impatience and temper and use them as strengths.
Mrs. Who — The Most Quotable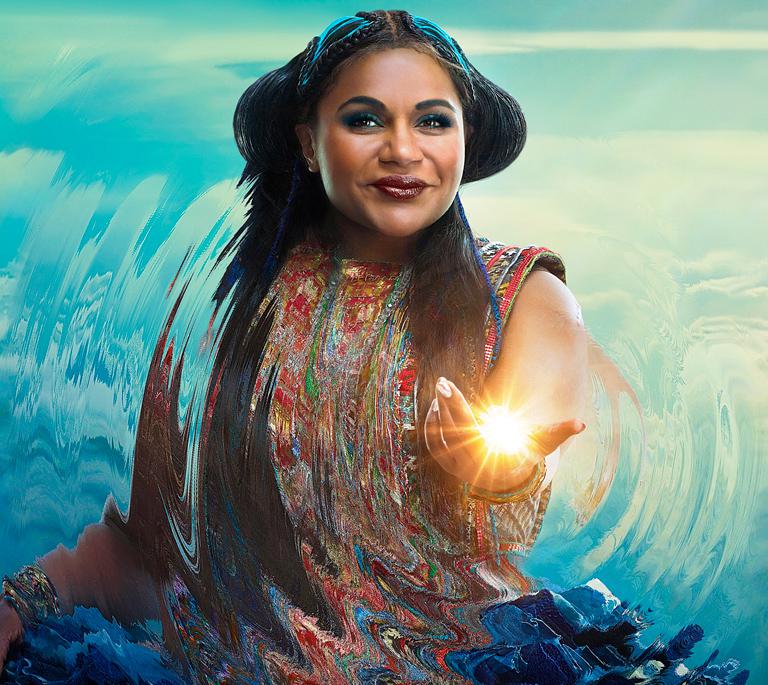 "Mindy Kaling was the first person DuVernay had in mind when she began casting," Whitaker says. "She loved Mindy as a comedic force." Mrs. Who speaks almost exclusively in quotes. "For someone who is incredibly chatty off screen, being limited to quotes was challenging," Kaling admits. "But I love that her quotes from other great "warriors" against the darkness—artists, musicians, philosophers and poets— help the children see that others have fought the darkness before them and that they are not alone."
Mrs. Which — The Wisest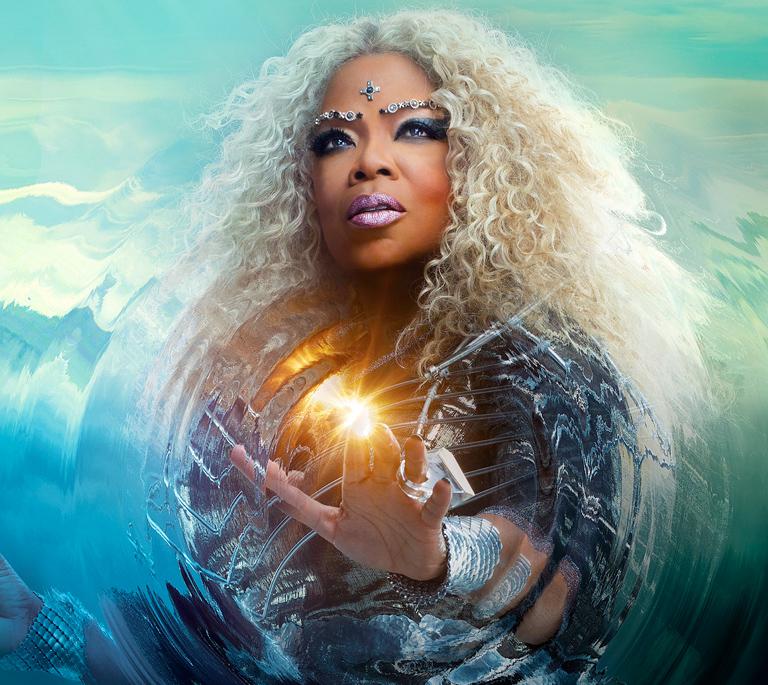 "There just was no other possible choice to portray Mrs. Which, the charismatic leader of the three celestials, than Oprah Winfrey," says Whitaker. "Oprah is such a soulful human being herself, she brings such depth, soul and dimension to the role. It's a beautiful performance," says Whitaker. "I had the best time I can ever remember having on a film," Winfrey says. "Who wouldn't want to be cast as the wisest woman in the universe?"
Creating this film was an inspiring journey for all of us," Whitaker says. "The film offers great messages about empowerment, hope, joy and love. I think it speaks to us all."
To enjoy this timeless journey on the big screen, Cardmembers can now use their Disney Rewards Redemption Card to redeem toward Disney movie tickets at AMCTheatres.com or on the AMC mobile app.1 Just load your Disney Rewards Redemption Card and use as a form of payment when purchasing tickets to a Disney, Disney•Pixar or Star Wars™ movie.