Ready to get a few Star Wars questions answered you may have had for a long, long time? Like: Who were the early resistance fighters? How did their struggle against the Galactic Empire begin? And what gave them the courage to take on the powerful government? Well, now you're going to find out when Rogue One: A Star Wars Story blasts into theaters December 16.
The stand-alone Star Wars film is a Lucasfilm production, directed by Gareth Edwards, produced by Kathleen Kennedy, and goes back in time to reveal the story of early resistance fighters who have united to steal plans to the dreaded Death Star.
Creating the new Star Wars story, which developed over a two-year period, was like carving a sculpture, according to Gareth. "It's like chipping away at a rock and gradually the story reveals itself to you. If you let it, the story tells you what it wants to be. You have to listen to it."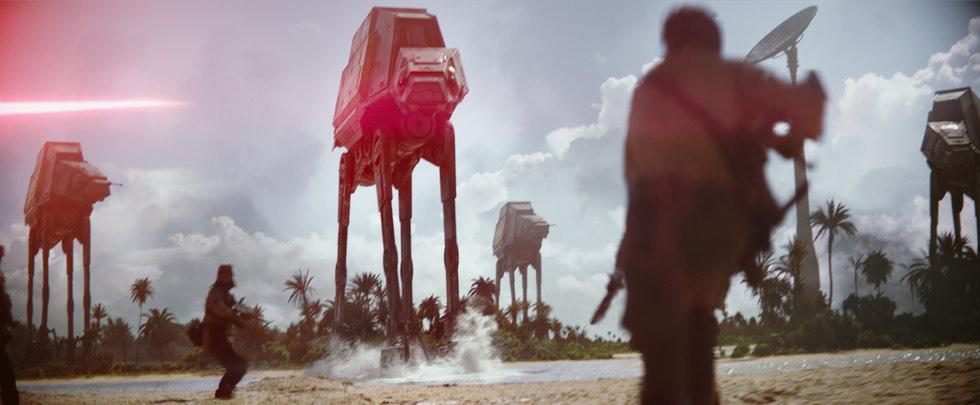 The process of building the story is made even more challenging when working within such a thoroughly loved mythology like Star Wars. "Every step of the way, we had to ask ourselves what makes something uniquely part of the Star Wars storytelling legacy, Gareth says. "We wrote down everything that makes a story a Star Wars tale. We all have different opinions, of course, but some of the absolutes are the epic backdrop, the story of a family relationship that has been splintered and torn apart, and the fundamental pull between good and evil."
---
"But the new characters are at the heart of the film. We wanted to explore how everyday people have been caught up in the conflict with the Empire," Gareth says.
---
And the beloved characters? Are we going to see the ones we already know and revere? (We knew you'd ask, because we wondered about that, too.) "Rogue One: A Star Wars Story is definitely affected by the original characters," Gareth explains. "But the new characters are at the heart of the film. We wanted to explore how everyday people have been caught up in the conflict with the Empire. Jyn Erso, is pulled into the struggle by something that has happened to her in the past. She doesn't start off wanting to be a soldier, but she'd been dealt a bad hand and chooses to do something about it."
Not every character is serious, however. This is a Star Wars film, after all, and humor always plays a role. One of Gareth's favorite characters is the robot K-2S0, played by Alan Tudyk. "Alan had to wear this rather silly-looking outfit with dots on it while we were filming, and he always felt like the uncool guy on the set surrounded by actors in super cool costumes. I would tell him, 'Alan, don't worry. You're going to steal every scene you're in.' And I was right. Once we put the robot overlay in, he was fantastic. He brings a lot of humor to the film."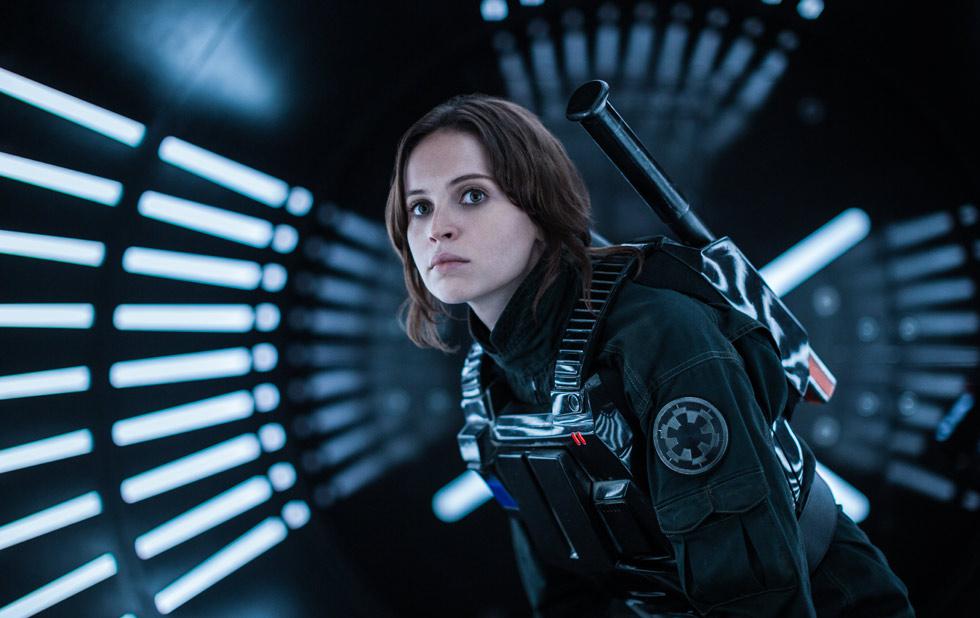 We asked Gareth if it was ever intimidating to be working with such a world-renowned and beloved mythology. "I could feel the pressure to get the story right," he admits. "But I grew up with Star Wars and have loved it since I was a kid, so it was a little like I'd been training all my life for this new film."
It has to be incredible to be part of creating a new story for this amazing Star Wars heritage. (Can you imagine doing that?) Gareth agrees. "It was as if I was going back to my childhood," Gareth says. "There were times when I was standing next to some stormtroopers or a space ship and felt like 'Oh, I'm home." We are soooo there, with you, Gareth.
This holiday, share Rogue One: A Star Wars Story with your family. Cardmembers can use their Disney Dream Reward Dollars® toward vouchers for movie tickets at select theaters to discover the next chapter in the Star Wars legacy.1,2 See you at a galaxy—or a theater—near you and may the Force be with you!
SaveSave