Han Solo never fooled anyone for long. Oh, he may have hidden behind a "tough guy" exterior, but when we first met him in Star Wars: A New Hope (1977), it didn't take us long to realize that the cocky pilot's cynical attitude hid a gallant heart.
But why did Han Solo develop that cynical edge? If you have always wondered about the events that made him who he was, you won't want to miss Solo: A Star Wars Story coming to theaters May 25th. Join Han on his daring escapades deep within the dangerous criminal underworld, where he first meets his mighty future copilot, Chewbacca, and encounters the notorious gambler Lando Calrissian.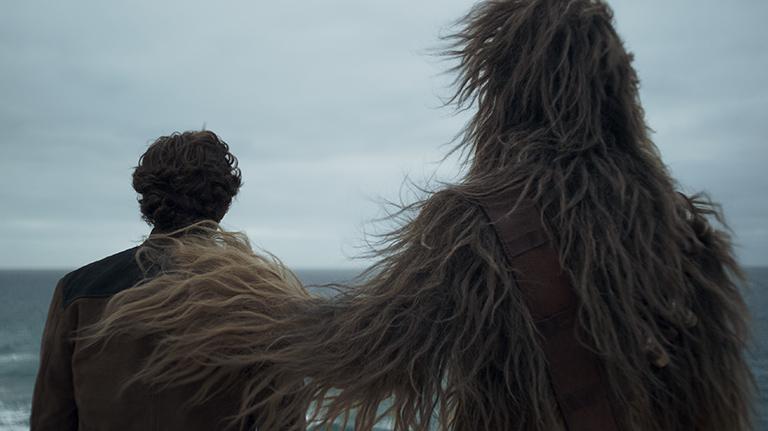 Every screenplay has its own story, too. To find out how this particular storytelling adventure began we talked with screenwriter Jonathan Kasdan who co-wrote the screenplay with his father, writer Lawrence Kasdan. Star Wars aficionados will know Lawrence Kasdan's name from his work writing Star Wars: The Empire Strikes Back; Star Wars: Return of the Jedi with George Lucas and Star Wars: The Force Awakens, with director J.J. Abrams. "Han has always been my father's favorite character," says Jonathan. "He modeled Han on other film characters he liked—Humphrey Bogart types—tough and cynical on the surface, but with really big hearts underneath."
According to Jonathan, Lawrence had a conversation with George Lucas and Kathleen Kennedy about developing a film focusing on Han's earlier history, but the idea was put on the back burner when work began on Star Wars: The Force Awakens. When that film was completed, they turned to Lawrence and asked "Now, where's that Han Solo script?"
Lawrence Kasdan invited Jonathan to write with him. "We began by asking ourselves 'what's a movie we'd like to see with a young version of this hero?'" Jonathan explains. "It's more of a crime movie with a young protagonist who's finding his way in the world."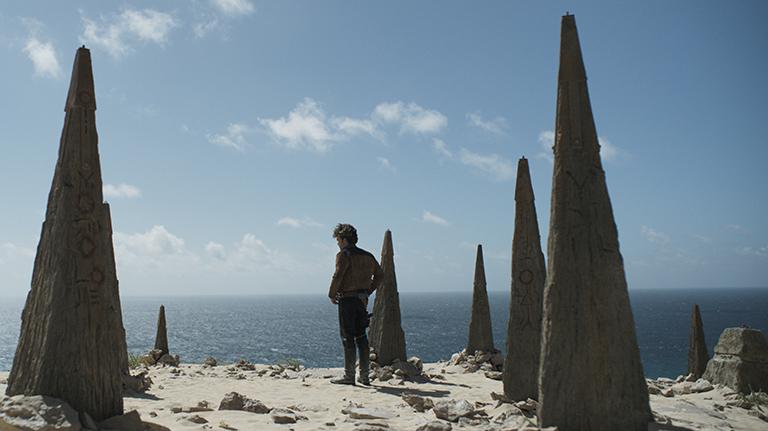 It took more than three years to develop the script. "It was an incredibly moving experience," Jonathan says. "It's a story about someone who is trying to figure out who he's going to be. I was working with my father at a time in my career when I was trying to figure out who I was going to be. And my dad entered the Star Wars legacy at a time in his life when he was asking himself those questions too. We infused some of that sense of searching into the film."
"By the end of the film, Han Solo is not yet quite the guy we meet in the original Star Wars movie, but he's starting to become that guy," says Jonathan.
To discover how Han Solo became one of the most beloved scoundrels in the galaxy, treat yourself with your Disney Reward Dollars at AMC Theatres. You can now use your Disney Rewards Redemption Card to redeem Disney Rewards Dollars toward Disney and Star Wars movie tickets at AMCTheatres.com or on the AMC Theatres Mobile App.1