Hatch some special fun for your Easter egg hunt this year with a quick Easter basket DIY that's sure to delight every little Disney-lover. Get your scissors and glue gun and get hopping!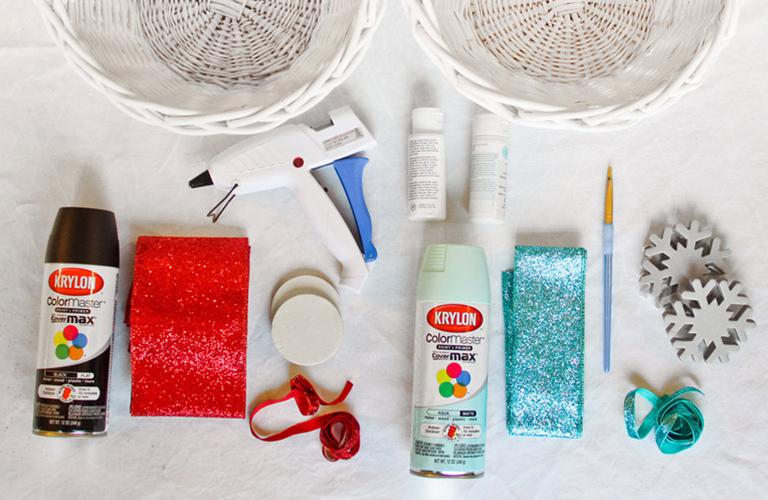 What You'll Need
2 wicker Easter baskets
Black and aqua spray paint
White and pearl acrylic paint
Wide red and aqua glitter ribbon
Skinny red and aqua glitter ribbon
3 chipboard snowflakes
2 chipboard circles for buttons
Paint brush
Glue gun
Easter grass
Small Disney toys and all the best Easter basket sweets (eggs, bunnies, candy, etc.)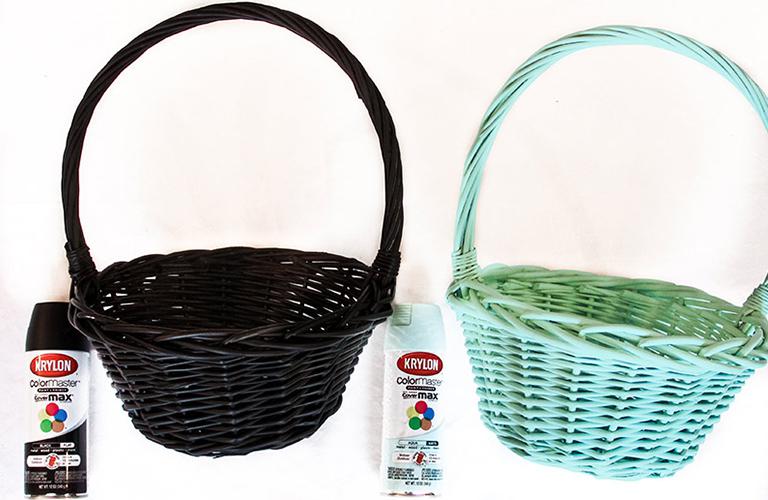 Step 1
Spray paint one Easter basket black for Mickey Mouse and the other aqua for Frozen and let them dry.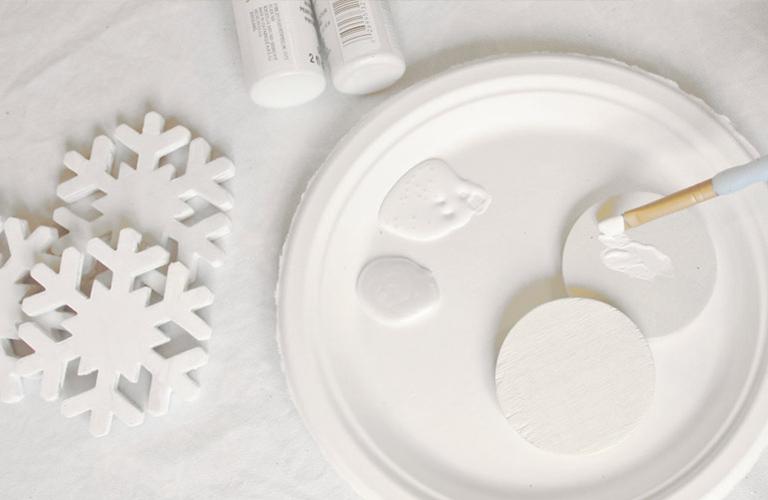 Step 2
Paint the snowflakes for the Frozen Easter basket with white acrylic paint and the buttons for the Mickey Mouse Easter basket with pearl acrylic paint and let them dry.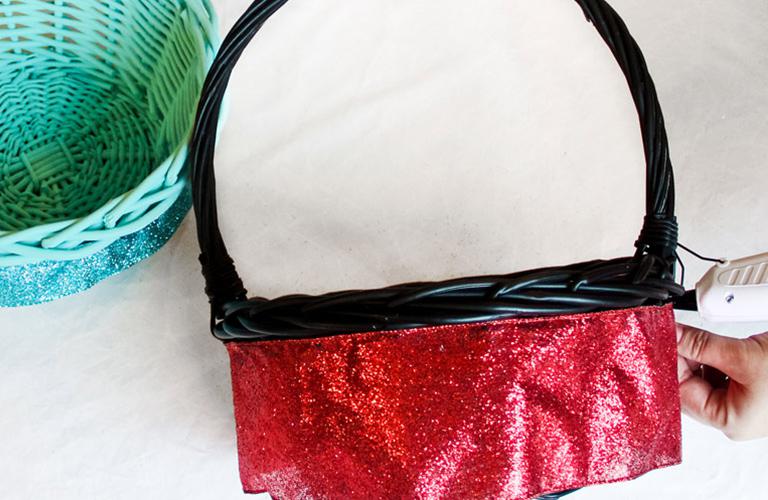 Step 3
Once the baskets are dry, wrap the wide ribbon around each basket (red for Mickey Mouse, aqua for Frozen) and secure with hot glue.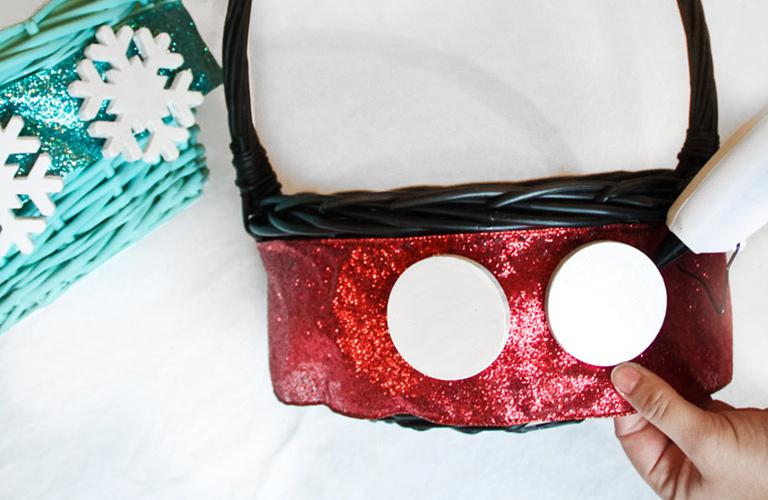 Step 4
Once the snowflakes and buttons are dry, glue them to the front of the baskets.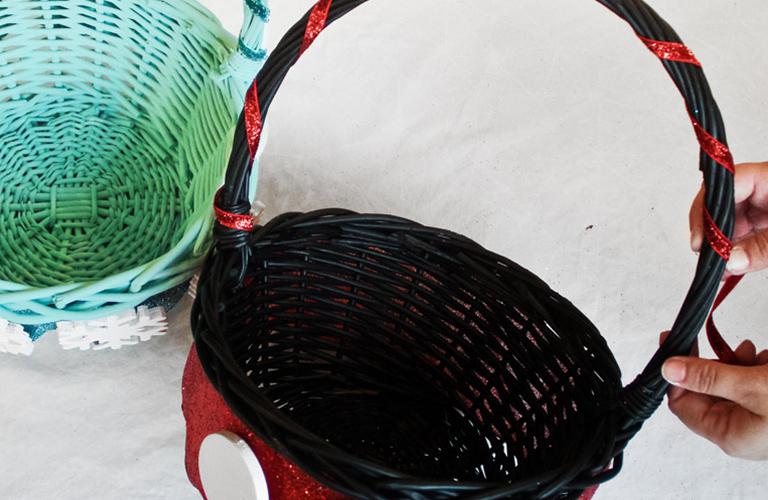 Step 5
Wrap the matching skinny ribbon around each basket handle and glue them in place.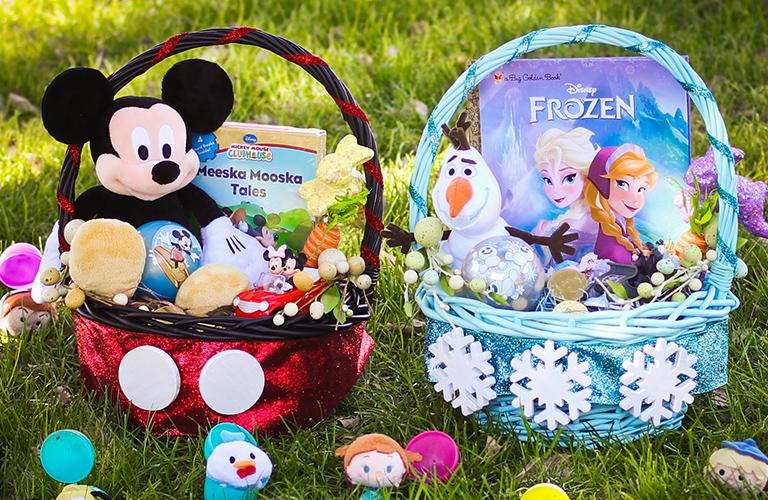 Step 6
Now that your baskets are sitting pretty, there's one thing left to do: fill them! You can find plenty of goodies to complete your baskets at Disney store or shopDisney.com, and Disney® Visa® Cardmembers can save 10% on select purchases!1 Happy Easter and we "hop" your bunnies enjoy their baskets!
Note: Due to popularity, some items might become unavailable.
SaveSaveSaveSaveSaveSave