We love Disney's Animal Kingdom® Theme Park by day, but when the sun sets and the stars come out, this unique Park is transformed into a nighttime wonderland that gives you an entirely different experience from seeing it during the day.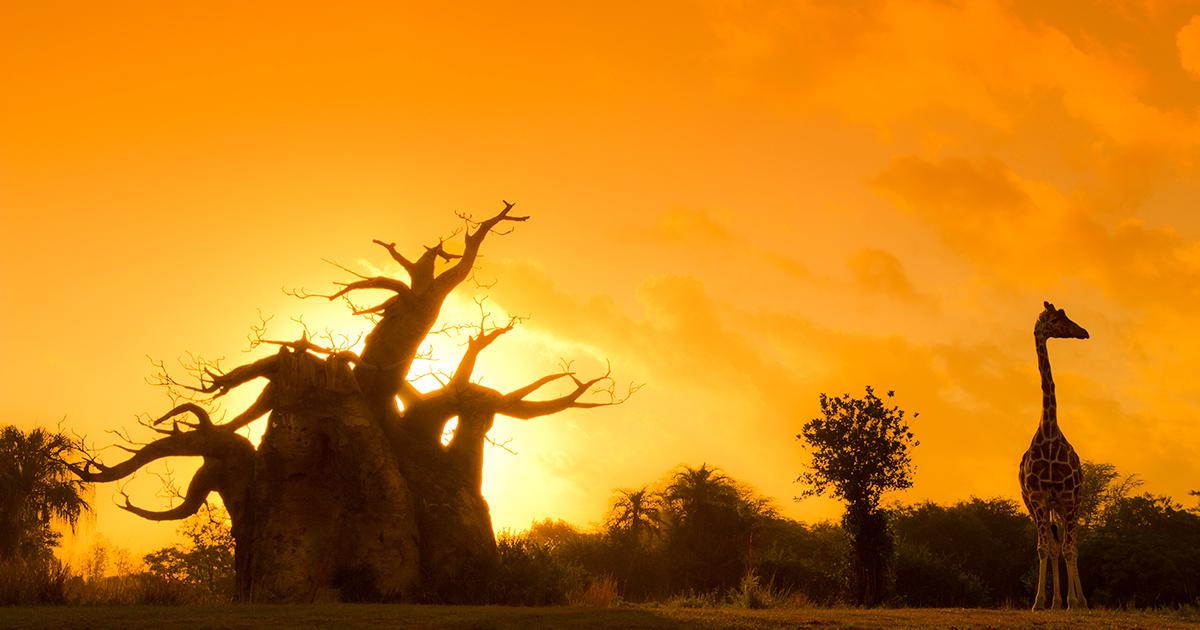 When night falls, your first hint that something special is beginning to happen starts when you pass by the Tree of Life. Are those fireflies twinkling among the branches? Yes, indeed! And if you happen to be there at the right time, you'll see them converge at the center of the Tree to bring it to life with sparkling animal stories told in lights. The stories last three or four minutes, and you never know what you're going to see—squirrels chasing each other. . . clownfish swimming past. . . courting hummingbirds. . . (We predict that you'll return to the Tree of Life throughout your evening just to see what happens next.)
Enjoy delicious food and beverage in a carnival-like atmosphere on Discovery Island. Or join the "party animals" at Harambe Village. If you prefer to eat before exploring the Park at night, use your Disney Visa® Card to receive 10% off a meal most days at Boma.12 Take a ride on Kilimanjaro Safaris to catch a glimpse of night-roaming animals such as African painted dogs or hyenas.
But of all the delights that await, the magical must-see will be the new Rivers of Light show which will run several times nightly on the Discovery River. A timeless celebration of the spirit of animals and their place in our world, the show is like nothing you've ever seen before.
---
"Ancient people believed that when animals passed from one world to another, they left a trail of light."
---
Creating a nighttime show for the Park presented Walt Disney Imagineers with some unique challenges. "We're surrounded by live animals," explains Michael Jung, Creative Portfolio Executive, Walt Disney Imagineering. "Our lagoon is a real working estuary. We had to be very thoughtful about what we could do that was respectful of the animals' well-being."
Inspired by ancient Asian lantern festivals, Imagineers looked to the more subtle magic that arises when light and water are combined. Lantern-festooned barges drift downriver followed by 12-foot-tall animal floats crafted of parchment and lit from inside so their reflections make them look as if they are dancing on the water. A lush, evocative score by Don L. Harper and an original song by Mark Mancina (THE LION KING on Broadway) fill the air as original footage shot by Disneynature filmmakers appear on 90-foot-tall, 180-feet-wide crystalline water screens. Lotus lanterns light the water as fountains dance to a moving musical medley. And in a truly awe-inspiring moment, the "spirit" of each animal float comes to life and rises skyward to form a colorful aurora and constellations in the darkness. "Ancient people believed that when animals passed from one world to another, they left a trail of light. That was the story we wanted to tell," Jung explains.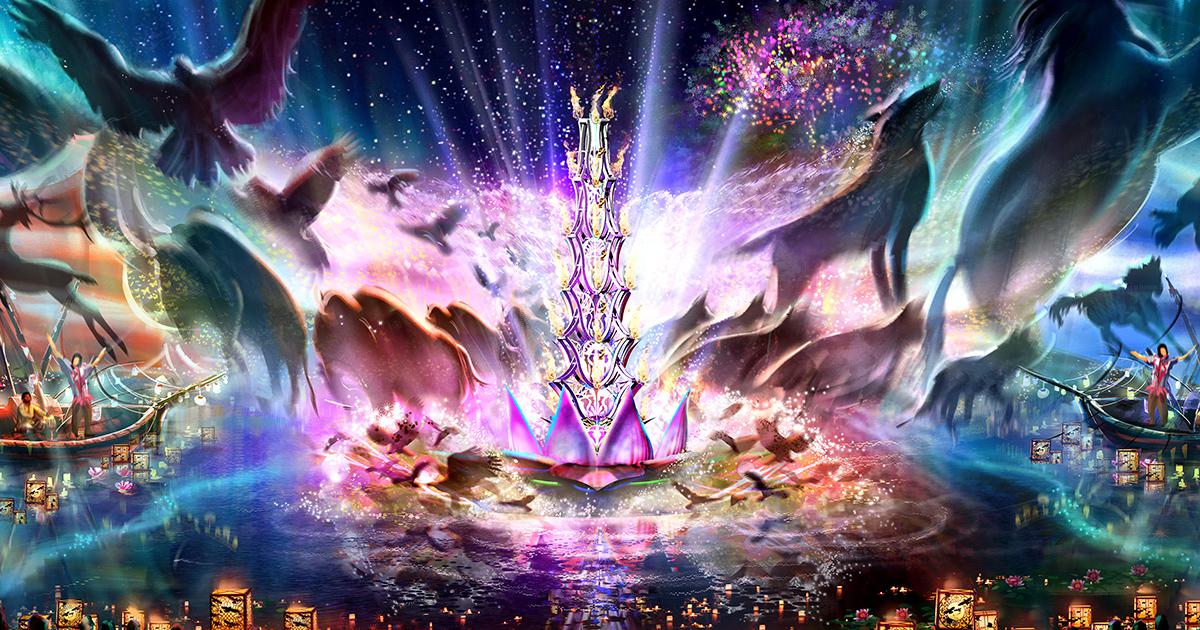 Our recommendation? Don't miss this new show. But be sure to bring a tissue because Rivers of Light will bring tears of joy and wonder to your eyes. Prior to the "Rivers of Light" debut, check out "The Jungle Book: Alive with Magic" show beginning this summer on Discovery River. This limited-engagement show is inspired by the live-action film "The Jungle Book" and is filled with music and special effects celebrating the new film and the classic songs, now infused with an Indian influence. And don't forget that Disney Visa Cardmembers can always redeem their Disney Dream Reward Dollars® toward Disney's Animal Kingdom® Theme Park tickets.3
To give you a sneak peek at the beauty of "Rivers of Light," check out this video from Disney Parks for a behind-the-scenes look at its creation:
SaveSaveSaveSave