If you're a Disney Visa® Cardmember, we're sure you've discovered how the year-round perks the card offers not only benefited you, but also brought joy to the Disney fans in your family. We've gathered a few stories that fellow Cardmembers' have shared with us of how they've used their perks to create one-of-a–kind memories, in the hope that you'll pick up a tip or two on even more ways to enjoy perks all through the year.
Exclusive Character Experiences1,2
"I love having the Disney Visa card from Chase. One of my favorite perks of having this card is the special Character Experience at Epcot in Disney World. I feel this Character Experience is more special than the others because my family gets to go in alone with the characters and we can have as much as we want! We love to dance and be silly with the characters!"
-Stephanie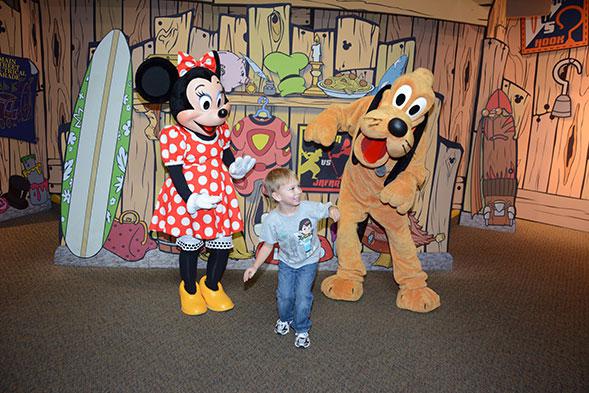 Attended Cardmember Events at Disney Store3,4
"We attended the Disney Visa Card Zootopia Disney Store event and it was awesome for the kids! My son loves Disney so to see him interact with other kids and get introduced to the characters on screen made everything magical for him. Although it was a great experience for him, I also enjoyed the perks of shopping with a discount!"
-Roxanne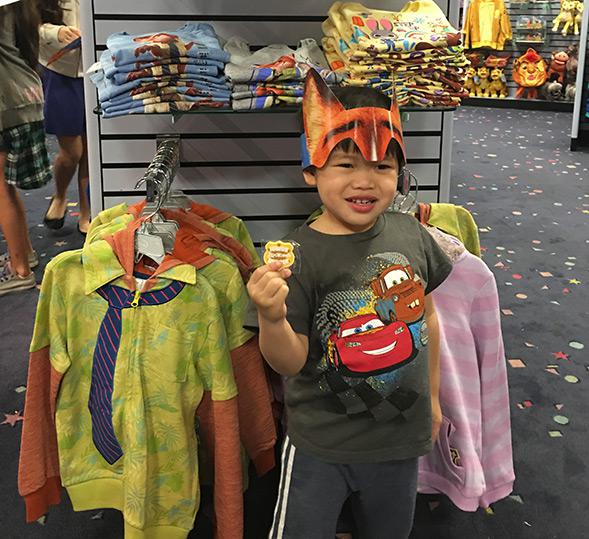 Used Card Perks at Walt Disney World® Resort5
"I signed up for the Disney Rewards Card in preparation on taking my girls to Disney World by earning rewards points 2 years in advance! Little did I know it would transform the way I plan, purchase, and live. The perks and advantages have afforded me the opportunity to give my girls a vacation they will never forget!"
-Logan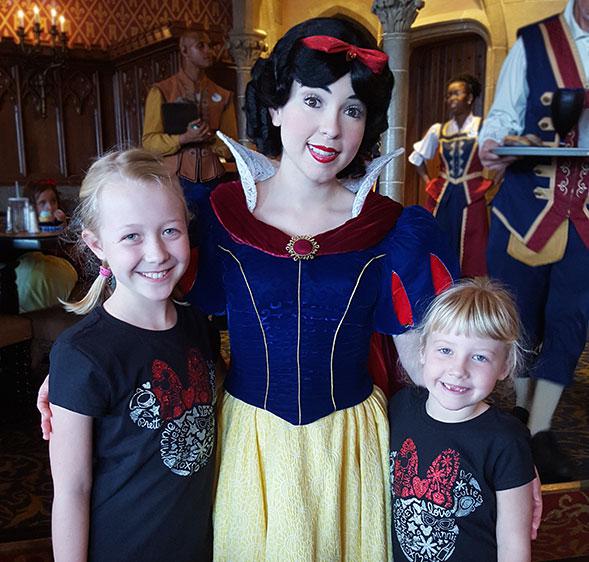 These Memories Can Be Yours, and More, Too!
These stories have the happiest ending of all: memories with the family that will last a lifetime. And there's plenty more where that came from, since the perks and rewards that come with the Disney Visa Card give Cardmembers and their families Disney exclusive savings, events, and opportunities all year round.
Cardmembers get exclusive Character Experiences at Disney Parks, where they can take their time to pick the perfect pose and say cheese.4 They also get complimentary photo downloads of their treasured moments via Disney PhotoPass®!
Shopping at Disney Store and DisneyStore.com feels like a dream come true with Cardmember savings! Purchases of $50 or more on select merchandise comes with 10% off, so you can indulge on yourself or do all your gift-shopping for Disney fans in your life at once!2
Perks for being a Cardmember on a Disney Vacation don't stop at just exclusive Character Experiences or Shopping. Disney Visa Cardmembers enjoy savings on dining and tours throughout the Parks to make memories, everlasting.6,7
Earning Disney Dream Reward Dollars® is as easy as using your Disney Visa Card on everyday purchases!5 Every $100 earns you $1 in Disney Dream Reward Dollars, which you can redeem on Disney experiences to save even more, do even more, and take your memories to the next level.
So start making Disney stories for you and the family every bit as unforgettable as the ones you grew up with, and share your special Cardmember stories with us!