There's the old saying, "As happy as a kid in a candy store," and then there's the next level: "As happy as a Disney fan in a Disney Store." For Disney® Visa® Cardmembers, the happiness factor goes even further with exclusive, invite-only Disney Store events for the whole family.1
Whether Disney Store is celebrating the release of a new movie or a special holiday, these Cardmember events are not to be missed. From scavenger hunts, songs and games led by Cast Members to special surprises and gifts, Cardmembers can delight in making Disney Store their playground.
To check if there's a special event coming up near you, view our site for event information.
Then get excited to join in the fun with these firsthand memories of in-store events shared by other Cardmembers:
Cars 3
Bumper to Bumper Family Fun
"My son Matthew had a great time at the Disney Store Visa Cars 3 special event sponsored by Disney Visa at Disney Store at the Pembroke Lakes Mall. It was a great way to start our final count down to the movie premiere. He is a major Cars fan, so we picked up a few items."
-Sixsy2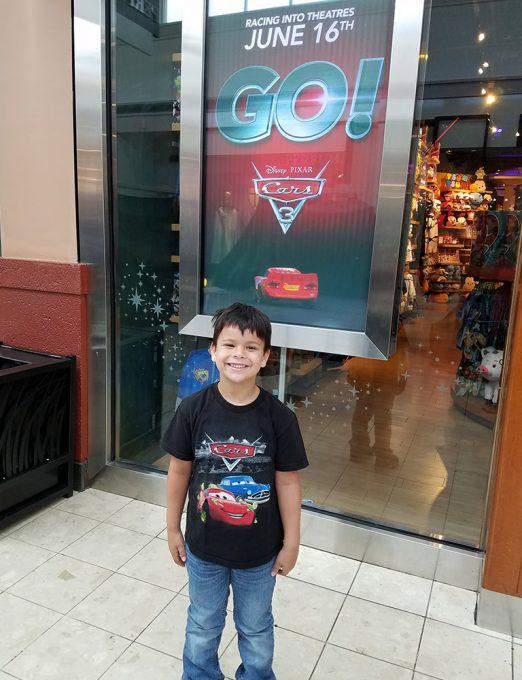 "We LOVED being a part of the Cars 3 Disney Chase Visa event! Entering the Disney Store an hour before opening allowed us to beat the afternoon crowds and my 2 boys were able to enjoy all the activities at their own pace! We also saved money on all of our merchandise bought in store that day by using our Disney Visa Cardmember perk! We felt like VIPs and it got us excited for the movie release. Thanks Disney Visa!"
-Janelle2

Finding Dory
A Whale of a Good Time
"The Disney Visa Cardmember Dory-themed party at Disney Store was fantastic for my granddaughters. From entering the store (Makaela, 7, got to lead the ceremony) to watching parts of the movie, the event was magical for Makaela and her sister Kylie, 4."
-Charlene2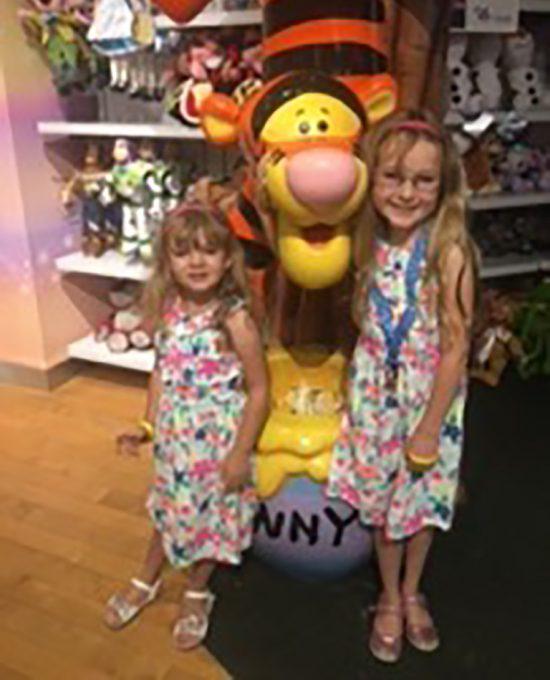 "My daughter had a great time at the Finding Dory Cardmember event at the Disney Store! Watching her learn to speak Whale was priceless—and so were the Dory souvenirs we got to take home thanks to my Cardmember discount."
-Emely2

Halloween
Kid Costumes on Parade
"We are huge Disney fans and my kids love Halloween. I was so excited when we received a Disney Rewards Card email that there was going to be a Halloween event at Disney Store! The kids dressed up as some of their favorite characters and danced with Tinker Bell and had a costume parade. We love the perks from our Disney Visa Card."
-Katy2
"We went to the Halloween Dress Rehearsal at our Disney Store for Disney Visa Cardmembers and we had a ton of fun. We danced, did crafts and even had a parade through the store. We did a little shopping with our 15% off coupon we got for attending. It was exciting to practically have the store to ourselves."
–Brittany2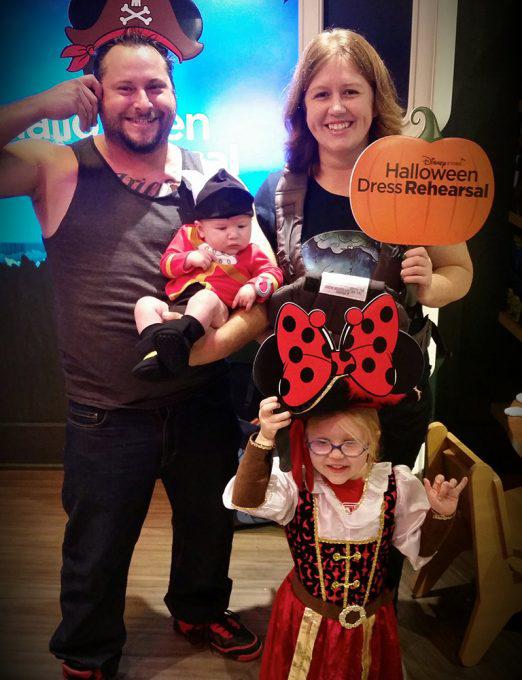 "My family really enjoyed this event at the Disney Store! The Disney Halloween coloring pages, Villain's Scavenger Hunt, fun Disney music and the parade we participated in were so exciting to my girls and myself! I felt like we were "home" at our happy place for sure! At the end, we treated ourselves to some figurines with our Disney Chase Visa!"
-Sara2
"We were invited to the Disney Store Halloween Dress Rehearsal event. It was our child's first time at the Disney Store and she was enthralled from beginning to end! The Cast Members were so cheerful and engaging and it was such a treat to be in the store before opening time. Our child has asked us to go back again! We couldn't have gone without the Disney Visa Card perk! Thank you!"
-Elie2

You're Invited!
Stay up-to-date on all the fun in store by visiting our site for event information. In the meantime, be sure to shop at Disney Store or DisneyStore.com with your Disney Visa Card to get 10% off select purchases!3 These perks make every Disney experience an event and every Disney event even more fun.
SaveSave