You've ordered your Disney Rewards Redemption Card and loaded it with the Disney Rewards Dollars you earned.1 You have your Disney Parks tickets. You are now ready to take the whole family to the Happiest Place on Earth. While taking a tiny tot to a Disney Park can be a dream come true, it requires more than faith, trust and pixie dust – you need to be prepared! Advance preparation guarantees more magical memories and fewer "toddler moments" in the middle of Main Street, U.S.A.®!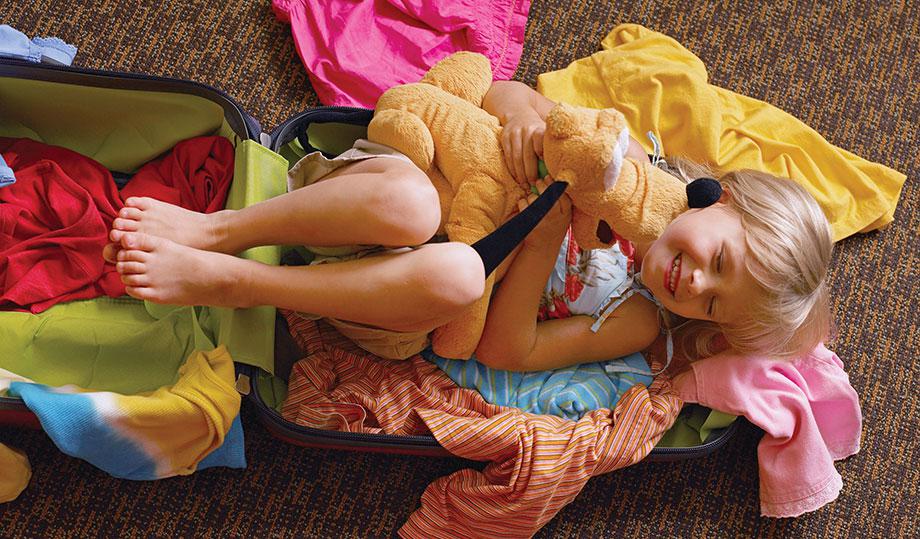 Pint-Sized Packing
TIP #1: THE BASIC NECESSITIES
Pack the usual essentials, and don't forget extra diapers, wipes, sunscreen, a hat and stroller. Also include refillable water bottles to keep yourself and your little one hydrated during the day. If you forget an item, don't fret – pick up essentials at one of the Baby Care Centers at Walt Disney World® Resort and the Disneyland® Resort. Entry to the centers are free and they offer an on-site shop for formula, baby food, juice, diapers, over-the-counter medications and clothing for purchase. Remember to use your Disney Rewards Dollars toward any purchases in the Baby Center.1 If packing and traveling with a stroller is way too difficult, strollers are available to rent at the Parks (subject to availability) – bring a brightly colored ribbon to tie on yours to make it easier to find!
TIP #2: OOPS CAN HAPPEN
Bring a change of clothes and a plastic bag to store wet clothes in case of spilled drinks or a soaking at the Casey Jr. Splash 'N' Soak Station at Walt Disney World® Resort. Stash extra items like jackets in the Park's lockers (for a fee and subject to availability) so you're fully prepared for nighttime fun. You'll have a happy (and dry) toddler who can continue to romp around and enjoy all of the attractions during the day and night!
TIP #3: SPECIAL SOUVENIRS
Start your best day ever by grabbing you and your toddler a special souvenir. Perhaps matching Mickey ear hats or spirit jerseys with your names on them. Use your Disney® Visa® Credit Card to receive 10% off select merchandise purchases of $50 or more at select locations at Walt Disney World® Resort and the Disneyland® Resort.2 Or you can redeem your Disney Rewards Dollars toward your special end-of-day treat.1
TIP #4: "PATIENCE, PLEASE."
While toddlers might not say it out loud, their behavior will show when they're getting antsy: they'll fidget, whine, cry, or worse. Packing a favorite book or toy will help pass the time and keep them entertained when waiting in line for attractions. shopDisney.com has plenty of great options they'll love, including a collection of books just for toddlers. Cardmembers save 10% every day on select merchandise purchases!3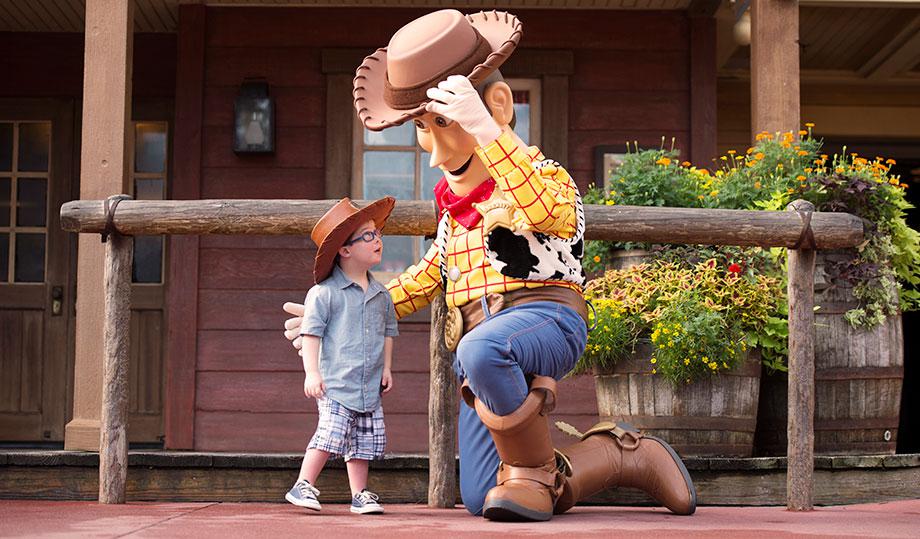 Meet the Disney Characters
TIP # 5: JUST FOR YOU
Disney Visa Cardmembers will want to take advantage of the Character Experiences available just for them.4,5 These private locations are usually less crowded, making it easier for your toddler to meet and pose with some favorite Characters. Plus, you'll even receive complimentary downloads of your photos via Disney PhotoPass®! Get all the details on Cardmember-exclusive Character Experiences at Walt Disney World® Resort and the Disneyland® Resort.
TIP #6: YOUR AUTOGRAPH, PLEASE
Meeting a favorite Character in person can be exciting, but overwhelming for some little ones! An autograph book is a great prop to help toddlers get comfortable getting up close and personal. Check out the adorable selection of autograph books at Disney store and shopDisney.com. And, Cardmembers, remember to redeem your Disney Rewards Dollars when making fun purchases such as your autograph book.1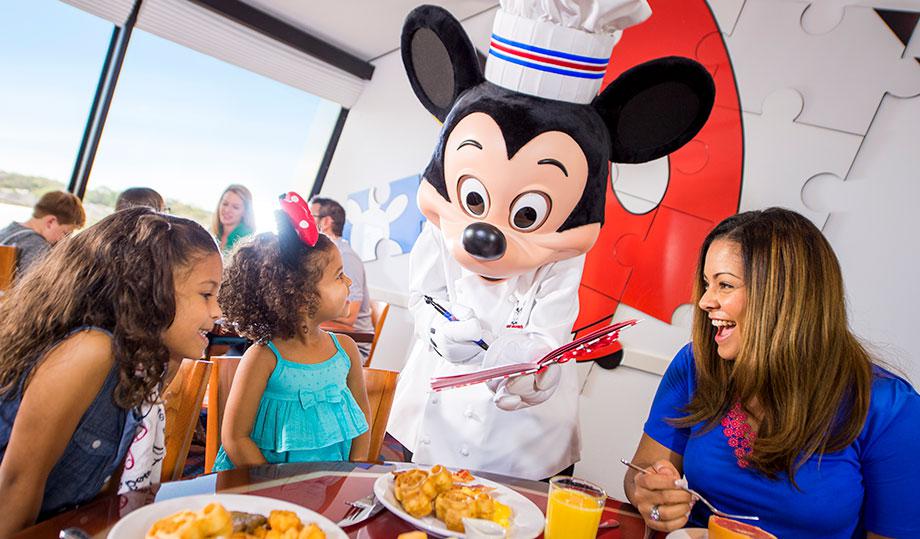 Snacking and Dining
TIP #7: "I'M HUNGRY!"
Having fun burns a lot of calories! To tide you and your toddler over between meals, there's a plethora of snack carts – offering everything from popcorn, pretzels and pickles to fresh fruit and frozen drinks – throughout the Parks for you to satisfy those spontaneous tummy-rumbling moments. Having snacks on hand while you're standing in line at an attraction (particularly one that takes a while to eat, like an apple or lollipop) will also help them from getting restless. And if you're a Guest at a Walt Disney World® Resort hotel, be sure to check out the variety of Disney Dining Plan packages which include meals and various snacks for the whole family at select locations throughout the Parks.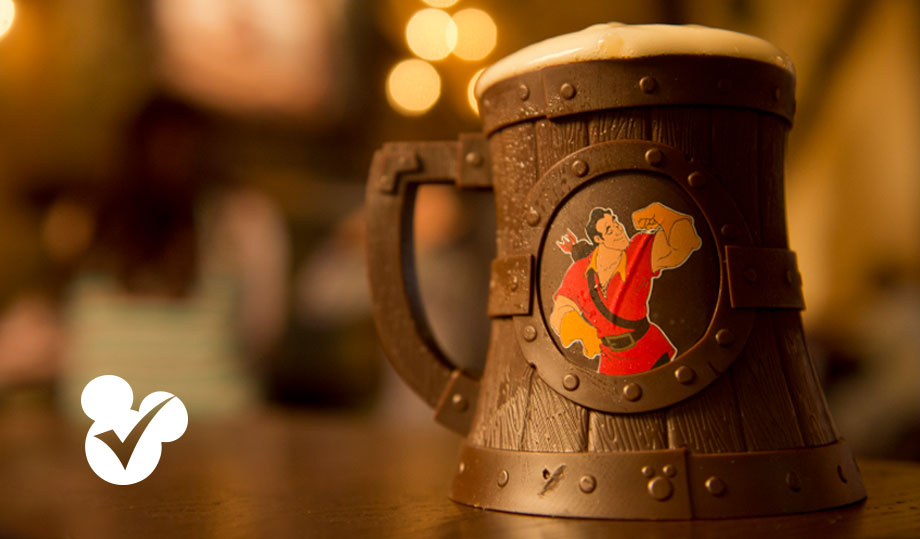 TIP #8: FOOD FOR EVERY CRAVING
When dining, look for the Mickey Check Symbol. It signifies a healthy food choice. For instance, LeFou's Brew at Walt Disney World® Resort is a no-sugar added frozen apple juice with a hint of toasted marshmallow, topped with all-natural passion fruit-mango foam. Delish! Then later on, if you're in the mood for a sweet treat, you can share a Matterhorn Macaroon at the Disneyland® Resort.
TIP #9: DINING WITH CHARACTERS
The Disneyland® Resort and Walt Disney World® Resort have many restaurants that offer Character Dining, and with the Disney Visa Credit Card, you can receive 10% off meals at select dining locations most days.6 Make your reservations ahead of time with the Disneyland Mobile App or Walt Disney World® Resort's My Disney Experience App and pick up a complimentary "First Visit" button at in-Park stores to ensure your little one gets extra attention at their special meal!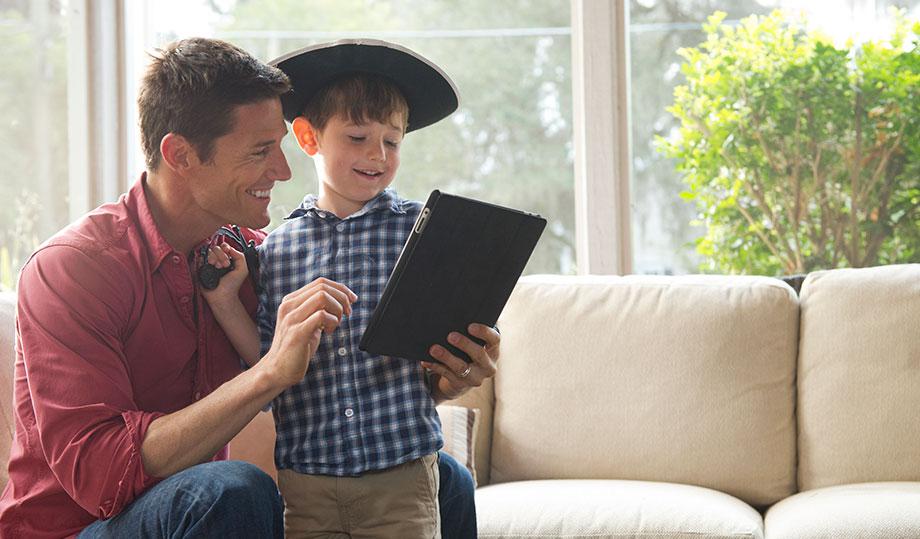 Theme Park Tech: Riding and Itinerary Planning
TIP #10: DIGITAL FAIRY GODMOTHER
Parents with toddlers know that being able to change plans quickly is important, because things arise that throw off schedules. The Disneyland® Resort and Walt Disney World® Resort mobile apps can make your visit magical and help you as you adjust your schedule through the day. One of the features allows you to check attraction wait times, so you can plan which attractions to hit next and get in as many as possible before nap time. You can also buy tickets, locate Disney Characters, make dining reservations and more. Just download the Disneyland Mobile App (iOS and Android) and Walt Disney World® Resort's My Disney Experience App (iOS and Android) today!
TIP #11: ADVANCE PLANNING
Since you'll want to avoid running into height requirement restrictions on the attractions, make a plan and check out these lists of toddler-approved attractions at Walt Disney World® Resort and the Disneyland® Resort before you leave home. And no need for you to miss out on an attraction your youngster may not be able to ride. Just ask the greeting Cast Member at the location about "Rider Switch" which allows parents to take turns riding the attraction without having to wait in line again. Learn more about the attractions that offer Rider Switch at Walt Disney World® Resort and the Disneyland® Resort.