Disney Guests can attest: having fun at Walt Disney World® Resort can work up a serious appetite. But they also know better than anybody that sitting down for a world-class meal can always be part of the fun! With its wide array of eatery options, from food trucks to fine dining, Disney Springs® has proven to be one of the most popular destinations for foodies and families. So follow your cravings with this Part 2 of our popular Disney Springs® Restaurant Guide, with eight new suggestions to tempt your taste buds.
For The Most Instagram-worthy Meal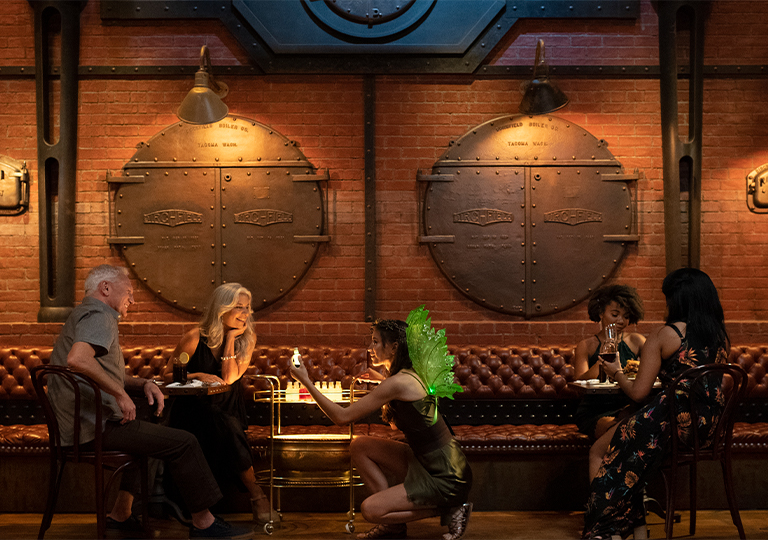 You don't have to be a time-traveler to fit into this 1920s-themed hotspot—just a lover of American cuisine, craft cocktails and unique theming. Strike a pose for a photo anywhere in this eye-popping spot, and after 10pm for adults over 21, enjoy one of the many musical acts and live entertainment that come out nightly to entertain the crowd.
For That Home-Cooked Feeling
Say "Ciao!" before you chow down on authentic Italian cuisine, served up in a hearty atmosphere. With prix fixe options for lunch and brunch, you'll feel so taken care of, you'll ask how to say "relaxation" in Italiano. (It's "rilassamento" – we checked!)
For a Speakeasy You'll Tell Everyone About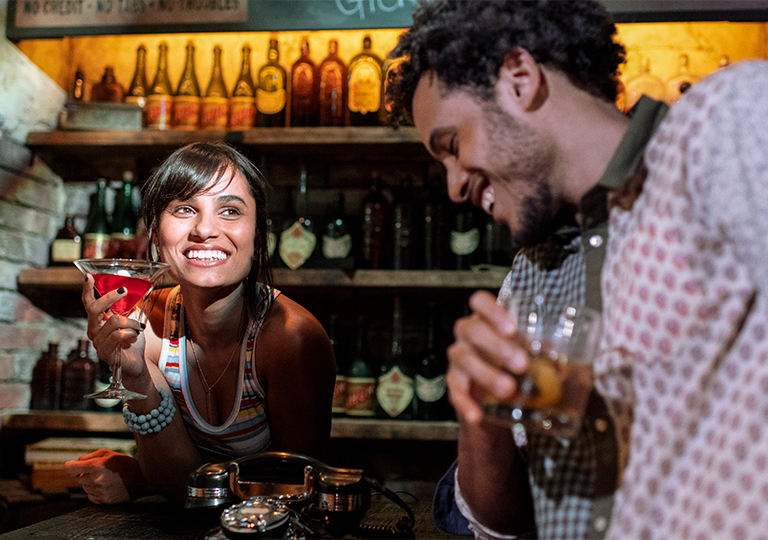 While Maria & Enzo's boasts an airy ambience with 50-foot ceilings and classic Sicilian cuisine, Enzo's Hideaway is a different sort of throwback: a speakeasy-style tunnel bar! Snack on small bites or sip classic cocktails modeled after authentic Prohibition-era recipes! You don't need a password… but if anybody asks, tell 'em Enzo sent you.
For a Picnic With Your Whole Pack
At this counter-service window underneath the outdoor terrace of Wine Bar George, grab some sandwiches, choose some savory snacks and find a wine that speaks to you. Then take it all to-go so you can enjoy a pinic-style meal with a beautiful waterfront view. The popular "Build a Picnic Basket" option even gives you a basket to take home to inspire picnics to come.
For BBQ Bragging Rights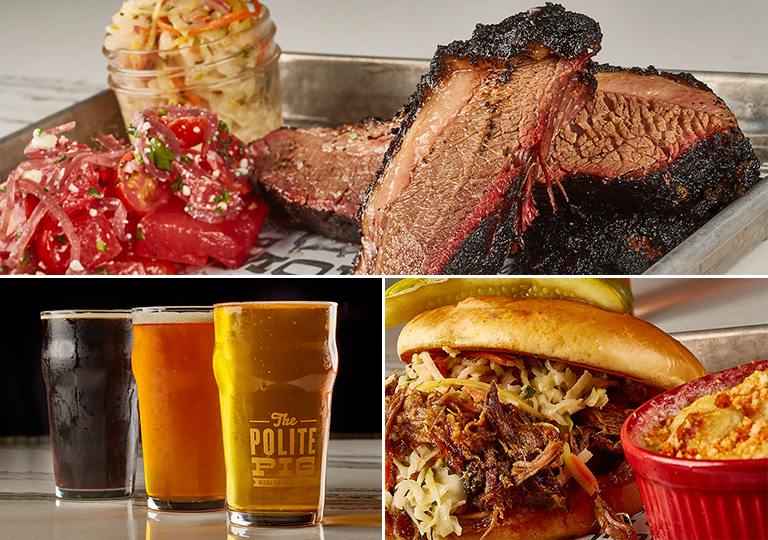 If you're a carnivore who can boast eating the most roast, this is the perfect place to "pig out" on meats and other American eats. The come-as-you-are, Southern-comfort vibe gets even comfier for fans of local craft beers and bourbon flights.
For An Award-Winner on the Water
Voted "Best Seafood Restaurant" by Orlando Magazine in 2018, and you'll "sea" why. From lobster guacamole made tableside to king crab, crab cakes and Maine lobster, this restaurant is made all the more memorable by taking you inside an iconic, anchored riverboat.
For a Polished Pizza Party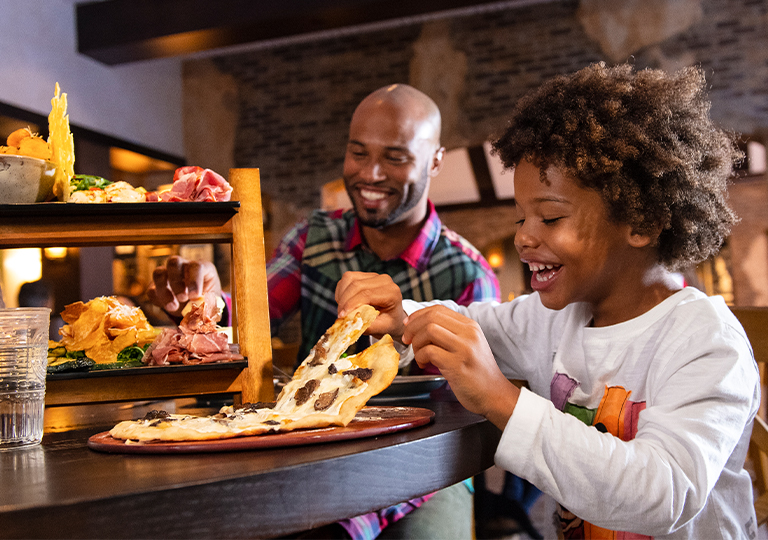 This upscale Italian eatery provides many beautiful views, made all the more pleasurable by the piping-hot woodfired pizzas that are perfect to share. These pizzas pair well with the selection of libations offered as well, adding up to a serious slice of paradise.
For Dancing With Your Dessert
An enormous menu of global and Southern-inspired plates, family-style options, decadent desserts and a full bar set the stage for delicious dinners while you listen to live concerts. Feel free to get up and dance once you have your fill! Best of all, using your Disney® Visa® Credit Card at House of Blues® means you save 10% off select purchases, so you can indulge in savings while you satisfy your cravings!1
Consider these thought-starters to get your mind going and your mouth watering, and Disney Visa Credit Cardmembers, remember you can redeem your Disney Rewards Dollars toward your meal at any of these Disney Springs® locations and many more.2 Now, there's only one last important thing to say: Bon appétit!