Large families know, more people means more laughs, more surprises and more adventures to be had together. But planning travel for a large group, like families of five or more, comes with its own set of challenges. Never fear—with easy transportation to and from the Parks, options to choose meals ahead of time, ways to commemorate your vacation and more, Walt Disney World® Resort makes it simple to plan your next best Parks trip. So that you can focus on the more important stuff—like choosing a pose for your family photo!
Tip 1: Book a Comfortable and Convenient Stay
From connecting rooms to a cluster of cozy cabins, Walt Disney World® Resort has plenty of options for groups of any size. Or, consider booking a villa with amenities like kitchens for cooking meals, multiple rooms and in-room laundry. No matter if it's your immediate family or a multi-generational affair, there is a Walt Disney World® Resort and accommodation to fit every family vacation.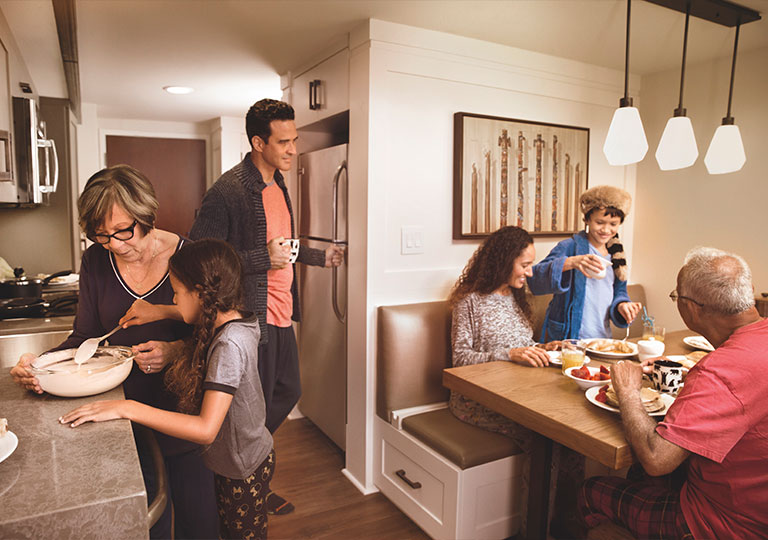 Tip 2: Find a Piece of Home On Vacation
For families who want to return to the magic year after year, a Disney Vacation Club® Membership gives you the ability to travel in style and comfort—with amenities like a full kitchen, washer, dryer and private bathrooms—in destinations from Hawai'i to Florida. Cardmembers, find out how you can get 0% promotional financing for 6 months on the purchase of a real estate interest, including a Member Add On, in a Disney Vacation Club® Resort.1
Tip 3: Enjoy Complimentary Transportation
With a Disney Resort hotel reservation, your family can enjoy complimentary bus transportation to and from Orlando International Airport. Specific Disney Resort hotels also provide options like a monorail, motorcoach or water taxi to the Parks that depart regularly throughout the day, which means coming and going (or heading back to rest and relax) is an easy option. And, beginning fall 2019, you can travel by Disney Skyliner aerial gondola around Walt Disney World® Resort.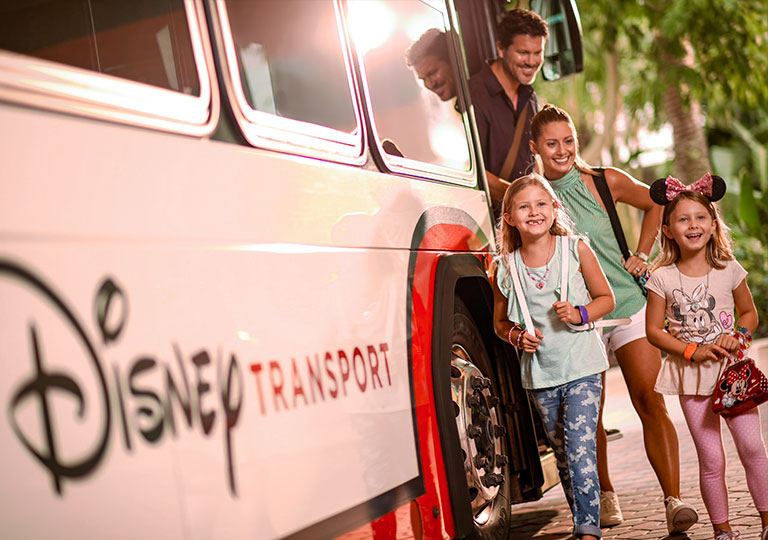 Tip 4: Pick the Right Dining Experience for Your Crew
When you book a Walt Disney World® Resort vacation package or upgrade a current reservation, you can include one of three possible dining plan options: the Disney Quick-Service Dining Plan, for casual and simple meals with counter service; the Disney Dining Plan, for quick-service and table-service restaurants; and the Disney Deluxe Dining Plan, which also covers both quick-service and table-service, but also comes with an appetizer and dessert at table-service locations! In addition to your dining plan, you can check out our Cardmember Dining Guide for a list of select locations that offer a Cardmember discount—including buffets with plenty of options for even the pickiest of eaters. Dining reservations are subject to availability.
Tip 5: Get Your Group Cheese On at Exclusive Character Experiences
Cardmembers, if you're looking for the perfect opportunity to get the entire group in one unforgettable photo, look no further than these private experiences. Your Disney® Visa® Credit Card acts as a pass to special Disney and Star Wars Character Experiences just for Cardmembers—making it a bit easier to assemble your crew for a truly iconic encounter!23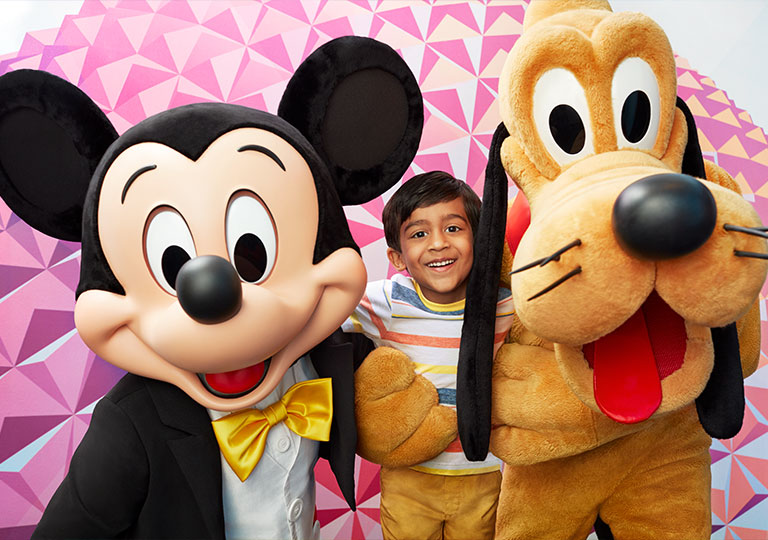 Tip 6: Share Memory Maker with the Whole Group
Everyone wants to check out the photos right away, and there's a fun and easy way to share them with everyone! Let Disney PhotoPass collect all your photos in one easy digital interface that everyone in the family can connect to and look at together. Vote on your favorites as a team and you can purchase and download them at your convenience. (And share them with everyone online, of course!)
Tip 7: Take Advantage of Special Vacation Financing
Planning in advance is always a must, especially with a big family. When you purchase a Disney parks vacation package online with your Disney® Visa® Credit Card, you get 0% promotional APR financing for six months, which not only helps you budget ahead, but also earns you Disney Rewards Dollars that can be redeemed towards things like dining, shopping, room upgrades, and more!45
Want more ideas on ways to get the whole family involved, excited and entertained? Check out our Top Ways to Play Beyond the Parks at Walt Disney World® Resort for inspiration. Happy planning!