Love is in the air at the Disney Parks! Special occasions like marriage proposals, weddings, honeymoons and anniversaries are made even more magical with a sprinkling of Pixie Dust. Add in an iconic Disney castle, fireworks or glass carriage, and you've got all the makings of a real-life fairy tale. Our romantic Cardmembers share their true love stories that'll make you swoon, along with tips for using their Disney® Visa® Credit Cards that made the celebrations truly unforgettable. Can you feel the love tonight? We sure can!
Make It a Magical Proposal

"We used Disney Rewards Dollars to make a day trip at Disney before a cruise. My boyfriend and I were determined to hit all four parks in one day. We both wore our Mickey shirts and took pictures as we ate our way through Food and Wine at Epcot, sailed on the Navi River and rocked out on Rockin' Rollercoaster. We were getting ready to watch the fireworks at Magic Kingdom when he proposed!"
– Christine1
Celebrate 25 'Ears with that Special Someone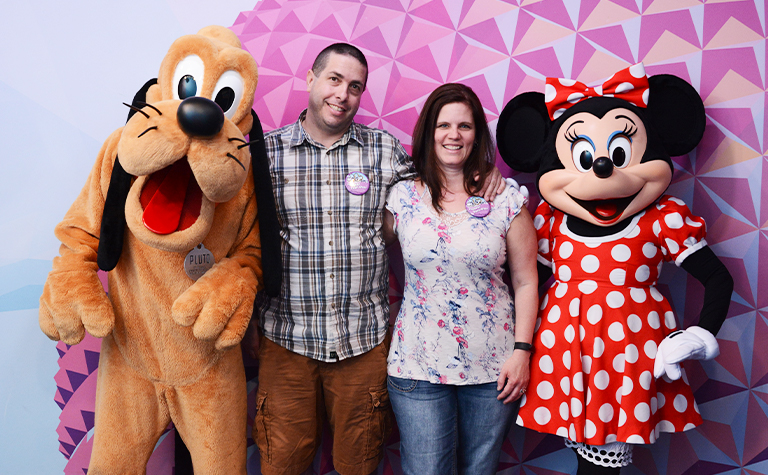 "My husband and I celebrated our 25th wedding anniversary in April… and we couldn't think of a better place to spend our time than at Disney. We stopped to get Disney anniversary buttons, where they wrote 25 ears. (Very cool). Then we ended up getting our picture taken with the Characters because of being a Disney Visa Cardmember. We had such a great time. Thanks for all the memories."
-Brandy1
Experience the Magic Once Again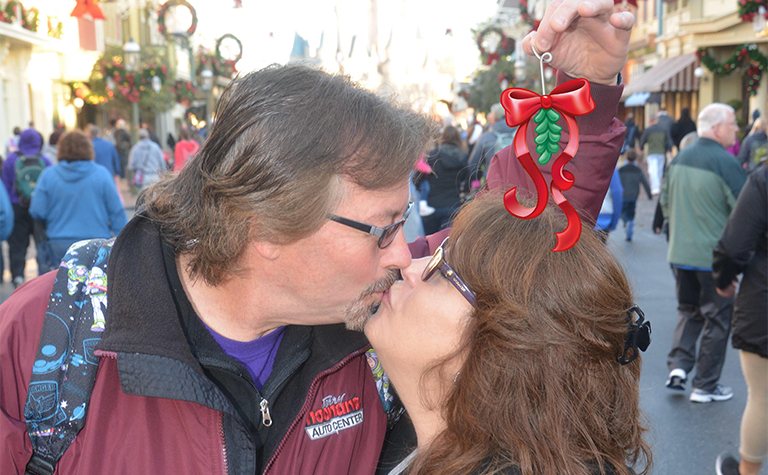 "My husband and I went to Walt Disney World to celebrate our 35th wedding anniversary. In October of 1982, we went to WDW and EPCOT for our honeymoon. So for our 35th we decided to experience the magic all over again. We went during the Christmas season of 2017 and had a wonderful time. We used our Disney Rewards Dollars to purchase gifts for our children back home. It's a great program, and we love it!"
-Tracy1
Disney Dreams Come True with Disney Rewards Dollars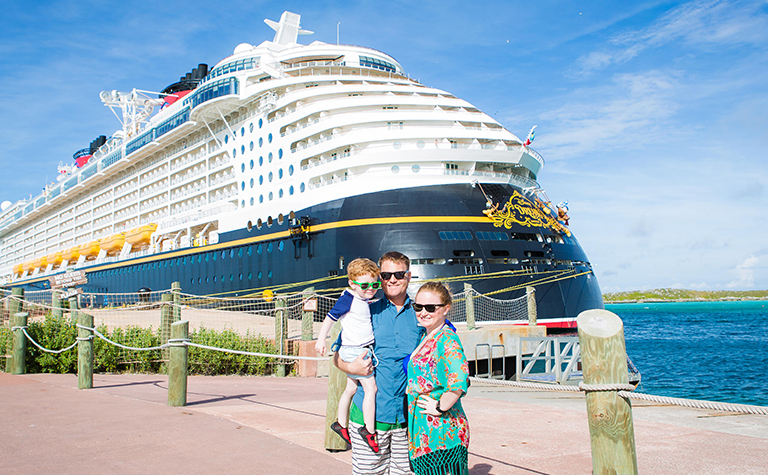 "Our Disney Rewards Dollars went toward helping celebrate our 8th wedding anniversary aboard the Disney Dream with our son! We spent 3 nights in the Bahamas. We were treated to spectacular shows, delicious food, and amazing adventures. It will truly be a vacation that we remember for the rest of our lives."
-Ashley1
Propose Like a Prince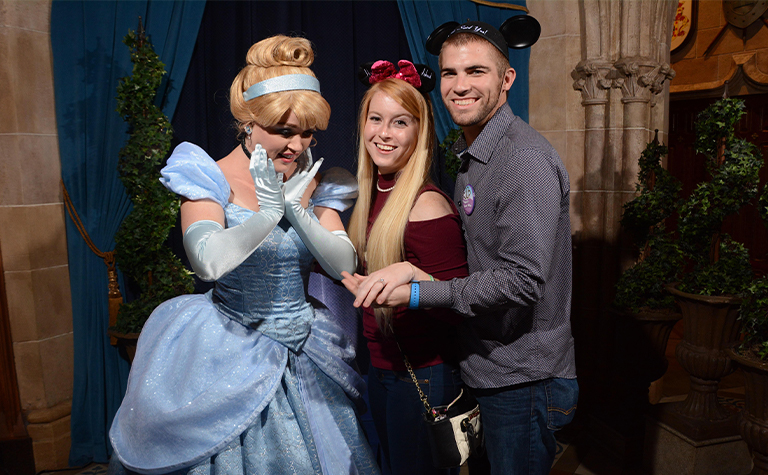 "We used our Disney Rewards Dollars for my son to propose to his girlfriend over dinner at Cinderella's Royal Table. Since our last name is Prince, the waiter came with the glass slipper after dinner and said, "Excuse me ma'am, but the prince has a request." Her Minnie ears say, "He asked!" And his Mickey ears say, "She said yes!""
-Kristi1
Make Picture-Perfect Memories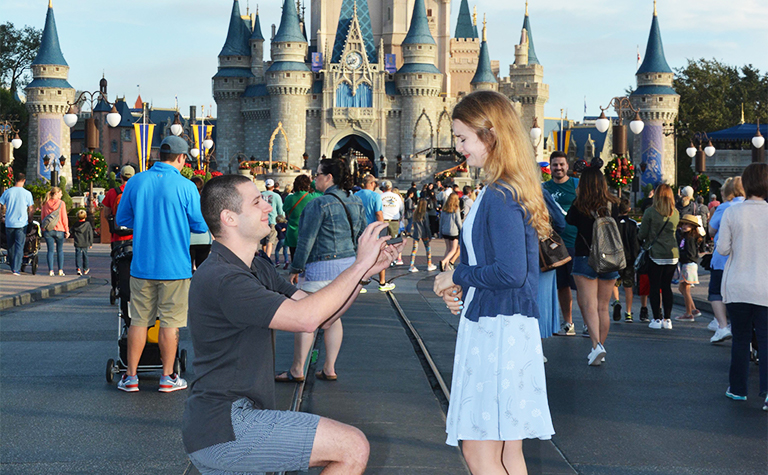 "My boyfriend and I took a trip to Walt Disney World in November to see the holiday decorations and to go to Mickey's Very Merry Christmas Party. I had saved up all my Disney Rewards Dollars to buy the Memory Maker. This was great because when Rick decided to get down on one knee and propose in front of Cinderella's Castle, the PhotoPass photographer was there to capture it all! Such a magical trip!"
-Lauren1
So when celebrating a special occasion at the Disney Parks, like an engagement, wedding or anniversary, be sure to use your Disney Rewards Dollars toward purchases and your Disney Visa Credit Card for savings and exclusive experiences.2 Another tip: book your Disney vacation package – including accommodations, travel and more – with your Disney Visa Credit Card and save with special vacation financing.3 Plus, your booking will earn you even more Disney Rewards Dollars to use on your vacation! But wait, before you go, why don't you and your sweetie take a "couple" of minutes to test your knowledge of famous Disney couples with this fun quiz? Here's wishing everyone a happily ever after!