Happy Birthday! Whether you or a loved one is turning six or 60, celebrating at a Disney Park is extra special. And using your Disney® Visa® Credit Card, which provides Cardmember perks and earns you Disney Rewards Dollars, can add that sprinkling of pixie dust to make it even more magical. These stories from our Cardmembers honoring their birthdays are sure to bring a smile to your face. And when heading to the Parks for your special day, don't forget to pick up a birthday button at Guest Relations—you'll receive birthday wishes all day long!
Capture Every Moment with Memory Maker
"My daughter's 24th birthday was in May and this was her 5th visit to the Parks. We used our Disney Rewards Dollars to purchase the Memory Maker so we could get all of the pictures this time! We had the most amazing time finding the professional photographers everywhere and they suggested great poses, too. We also got photos from all of the great rides. We conquered 3 Parks in one day and it was pure Magic!"
–Mary Jo1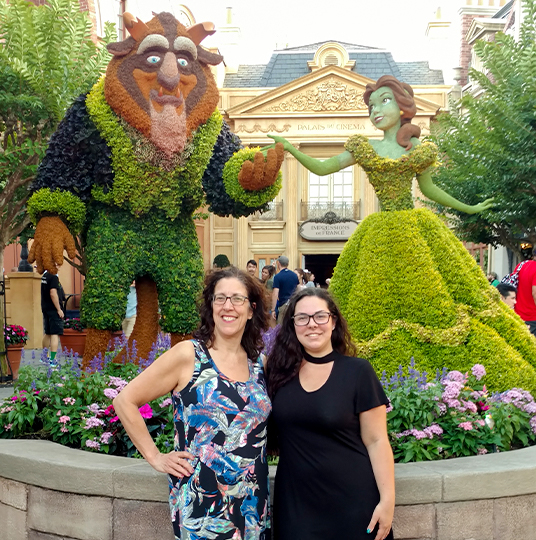 Make Multi-Generational Memories
"We are 3 generations of Disney lovers and go to Walt Disney World almost every year. Last year we went for our two daughters' birthdays (age 4 and 1) and enjoyed Minnie's Halloween Seasonal lunch buffet at Hollywood and Vine in Hollywood Studios. Such a great time to see our favorite Characters in costume, great food for everyone, and even better, a 10% discount using our Disney Cardmember perks."234
–Brittany1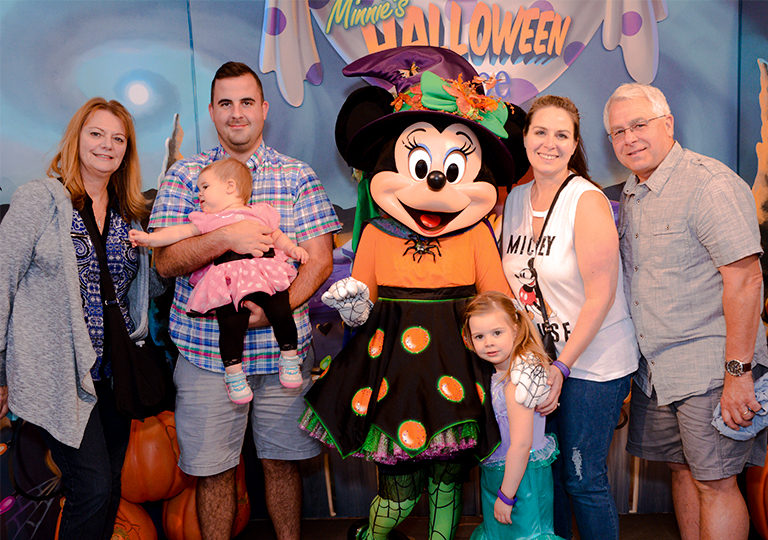 'Ears to Your Little One's Firsts
"After getting engaged in Epcot in 2014, we opened a Disney Visa Credit Card to use for our wedding expenses. A couple of years later we used the Disney Rewards Dollars from the Card to take our son to Disney for his first birthday! What a special place to celebrate a first birthday! The Cast Members went above and beyond to make the experience magical for him and us!"
–Kelly1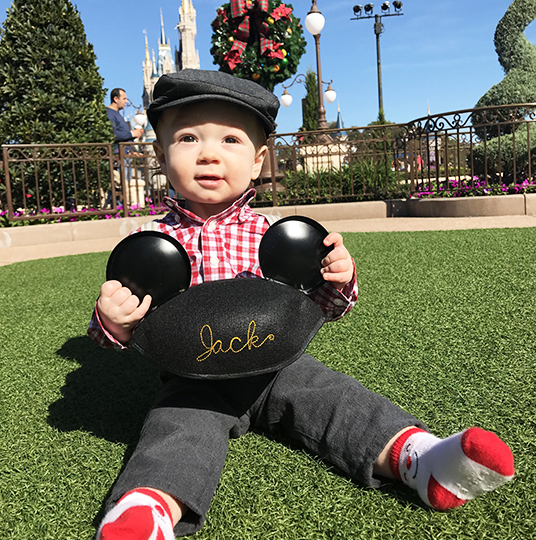 Celebrate Your Birthday with Mickey!
"My family and I went to Disneyland for my son's 5th birthday. I was able to use my Disney Rewards Dollars to purchase all three of our four-day, Park Hopper tickets and still had Disney Rewards Dollars left over for some food and souvenirs. We can't wait until our next Disney vacation!"
–Kyle1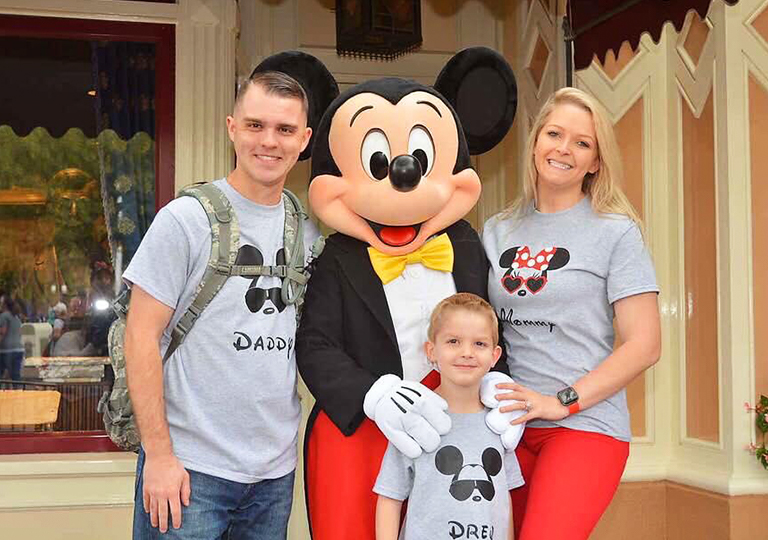 Splurge with Disney Rewards Dollars
"We celebrated my 30th birthday in Disney World, and then I ran my first half marathon there just one week later! The Disney Rewards Dollars we were able to redeem from our credit card, plus the Cardmember discounts, really allowed us to splurge a bit more, and made my day (and whole trip) with my family extra special!"
–Kathryn1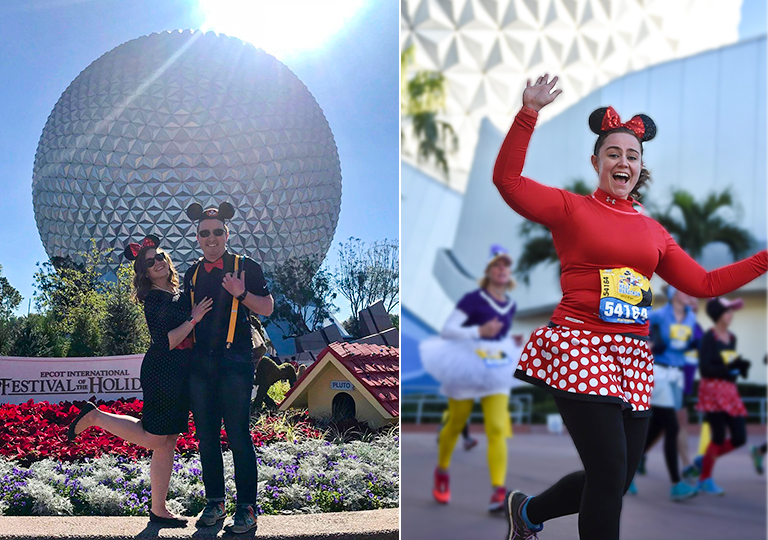 Surprise Your Kids with a Magical Makeover
"We redeemed our Disney Rewards Dollars and used them to give our three-year-old a special birthday surprise at the Bibbidi Bobbidi Boutique in Cinderella's castle at the Magic Kingdom. Tinker Bell is her favorite Character and she was able to get a magical Tinker Bell makeover that day thanks to our Rewards Dollars!"
–Brandon1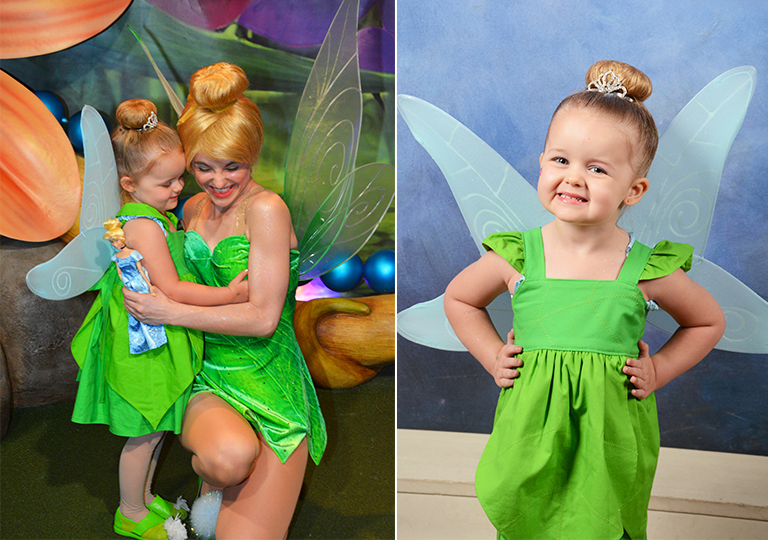 You blew out the candles on the cake and your wish is to spend your birthday at a Disney Park? With the Disney Visa Credit Card from Chase it's easier than ever to get special vacation financing, access Character Experiences at our private Cardmember locations and enjoy savings on shopping and dining.345 And why not redeem your Disney Rewards Dollars toward a birthday treat, like Park tickets or a very special souvenir?6 After all, birthdays only come around once a year!