Whether you're 9 or 90, Disney Parks offer something for everyone, making them the perfect vacation destination for the whole family. Since generations have been growing up with Disney, grandparents who took their children to a Disney Park years ago now enjoy returning with their adult children and their kids to experience their favorite attractions, and to try something new with the youngsters. Check out these vacation stories from Disney® Visa® Cardmembers who have taken advantage of special savings and perks to create magical memories for the whole family – they're sure to inspire you to have your own grand adventure!
Enjoy a Breakfast with Character
"We brought our family of 13 to Walt Disney World this year. I used our Disney Rewards Dollars to help us celebrate at Chef Mickey's for breakfast. It was so wonderful to see our three grandchildren's reactions when they saw the characters and how much fun the great-grandparents (ages 90 and 85) had while spending time with them. Thank you for allowing us this memorable experience!"
-Colleen1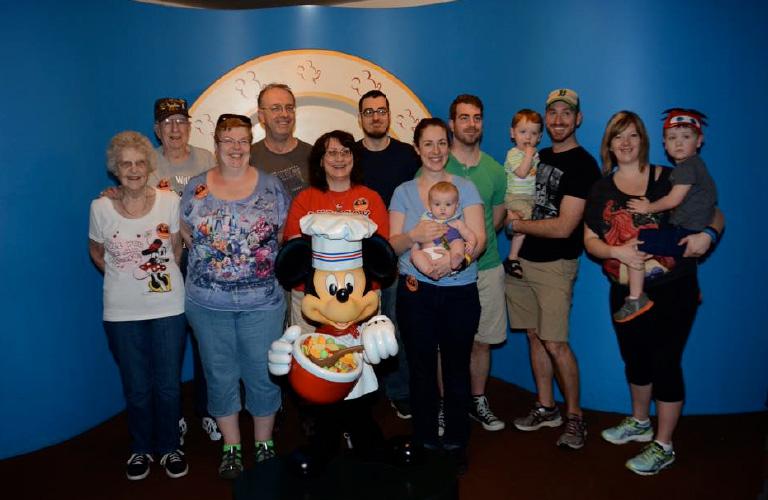 Aww-some Experiences for Young and Old
"I took my daughters and my 10-month-old grandson to Walt Disney World in May 2017. When we went to the Disney Visa Character Experience it truly was the best experience ever. The special friends we met were Minnie Mouse & Pluto. They were so sweet and kind and took the extra time to make his experience great. My grandson was in absolute awe of the characters. Best pictures ever!"
-Kelly1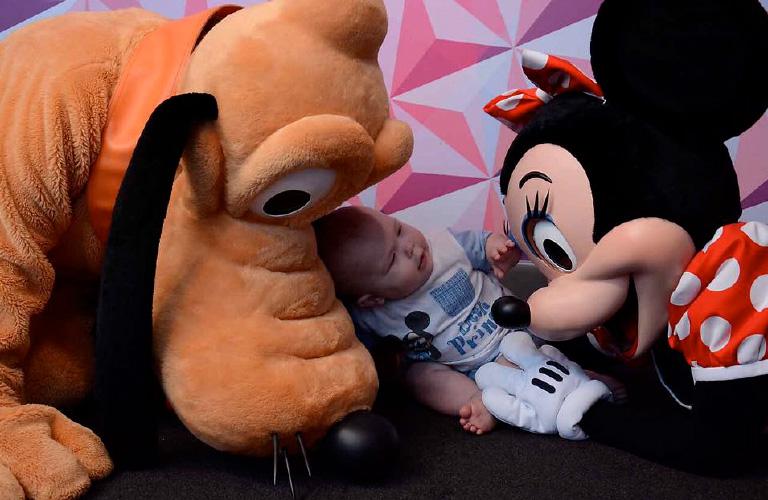 Royal Benefits Await You
"Finally had a chance to visit Disneyland with the grandchildren. We used our Disney Rewards Dollars to go to the Princess luncheon at Norway in EPCOT. Our grandchildren ages 2, 4, and 14 enjoyed meeting and talking to all the princesses. Autographs were signed and great pictures were taken. Our family, four adults and three children, had a great meal and created many memories that day."
-Kathleen1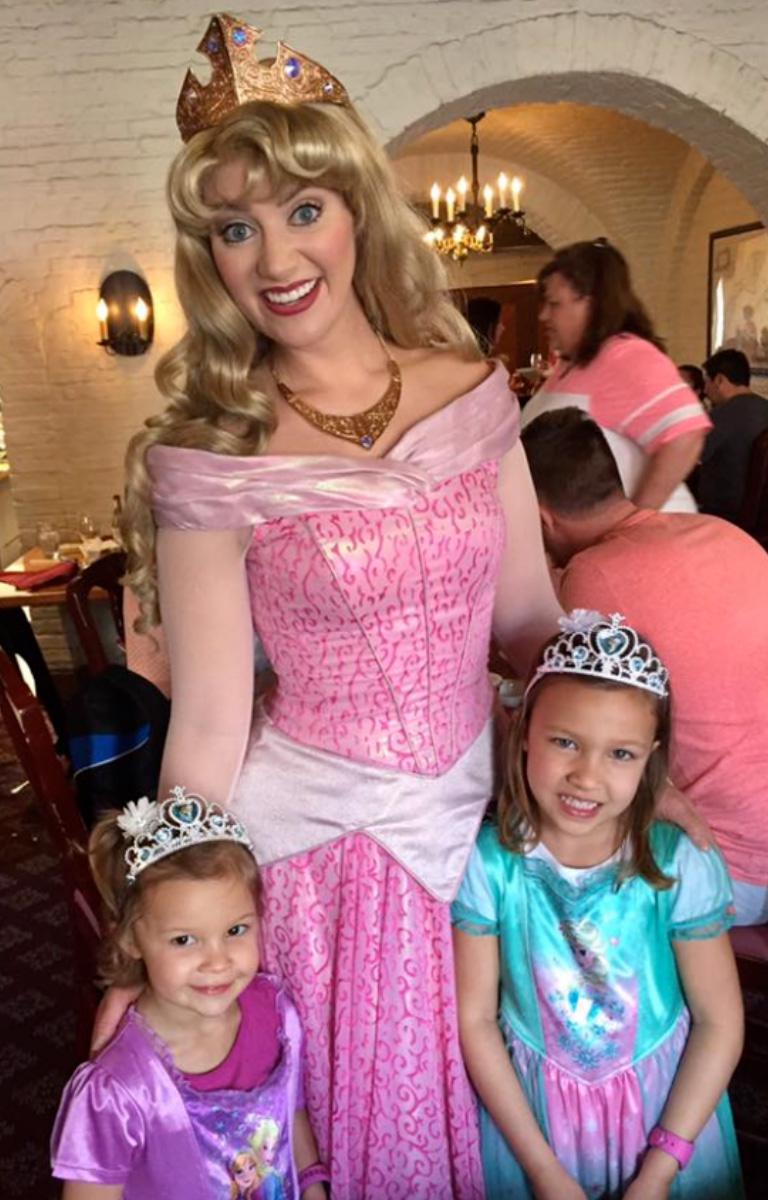 Make Disney Dreams Come True
"My 4-year-old grandson, Riley, is a huge fan of Lightening McQueen. Using the Disney Rewards Dollars saved on our Chase Disney Visa Card from Chase, we took a trip to the Disney California Adventure Park where he was able to meet Lightening in Radiator Springs. As you can see by the photo, this was a magical experience we will remember forever."
-John1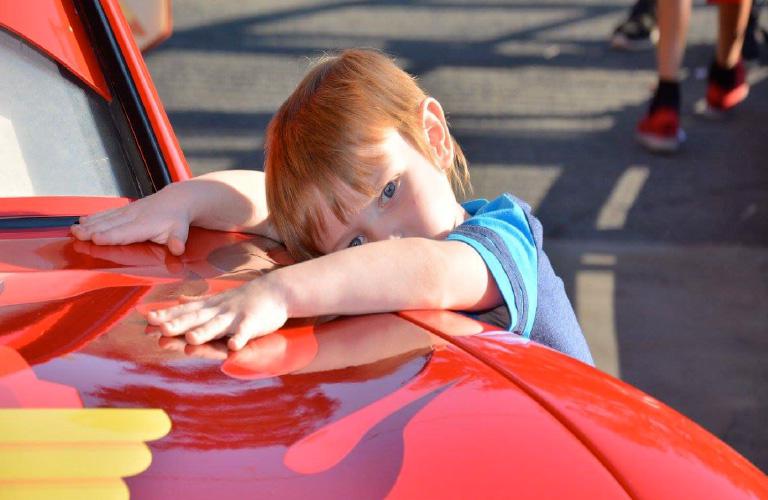 So if you're traveling with a kid and someone who's a kid at heart, your Disney Visa Card is the key to unlocking Disney Rewards the whole family will enjoy. By using your Card, you earn Disney Rewards Dollars that you can redeem toward everything from Park tickets and unforgettable dining experiences to that must-have souvenir.2 And take advantage of private Cardmember locations to meet some of your favorite Disney Characters.3, 4 If your family would like to share your special story on how you used a Cardmember perk or how you redeemed Disney Rewards Dollars, we'd love to hear it!