A Disney vacation may start the moment you leave the house, but the real thrill begins the moment you check in for a stay in the middle of the magic!
Whether you're visiting Walt Disney World® Resort or the Disneyland® Resort, an amazing array of benefits await Disney® Visa® Cardmembers staying on property. Here are six ways to take your vacation to the next level and launch into the fun before you even unpack.
1. Stay Close to the Parks
For those staying at a Disneyland® Resort hotel, a walk in the Parks is just a short stroll away! Guests of Disney's Grand Californian Hotel® & Spa can even enjoy access to Disney's California Adventure® Park through an entrance inside the hotel (valid theme park admission and hotel key card required).
Getting around the more expansive Walt Disney World® Resort is just as easy with complimentary transportation options. Depending on where you stay, you could walk to your Park of choice or reach it via a short motor coach ride, monorail, or water taxi. Plus, Disney Resort hotel Guests can enjoy a complimentary ride from the airport on Disney's Magical Express. The only ride more magical would be a flying carpet.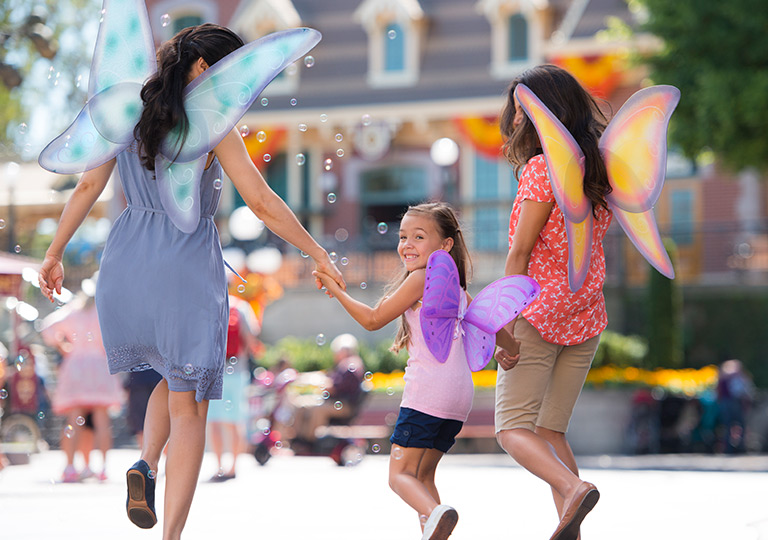 2. Upgrade Using Disney Rewards Dollars
Cardmembers, don't forget to pack your Disney Rewards Redemption Card to enhance your stay with more play!1 You can redeem toward upgrading your room, ordering room service and more at Disney Resort hotels and Disneyland® Resort Hotels.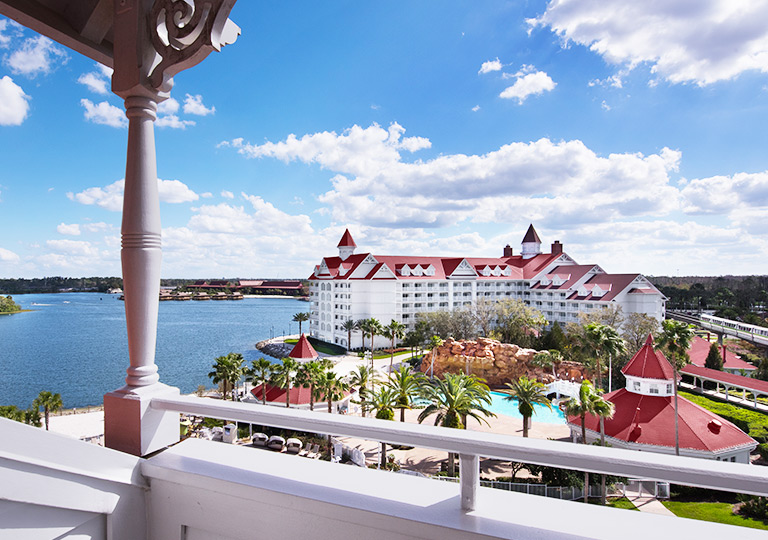 3. Save 10% on Select Dining Locations
Disney fans and awesome food go hand in hand (or hand in glove, if you're Mickey), and that goes for select hotel dining locations, too! Guests get a 10% discount when they use their Disney Visa Card at select restaurants like The Wave… of American Flavors at Disney's Contemporary Resort, or the historical charm of Steakhouse 55 at the Disneyland® Hotel.2, 3 Check out the full list of dining locations and be sure to arrive hungry!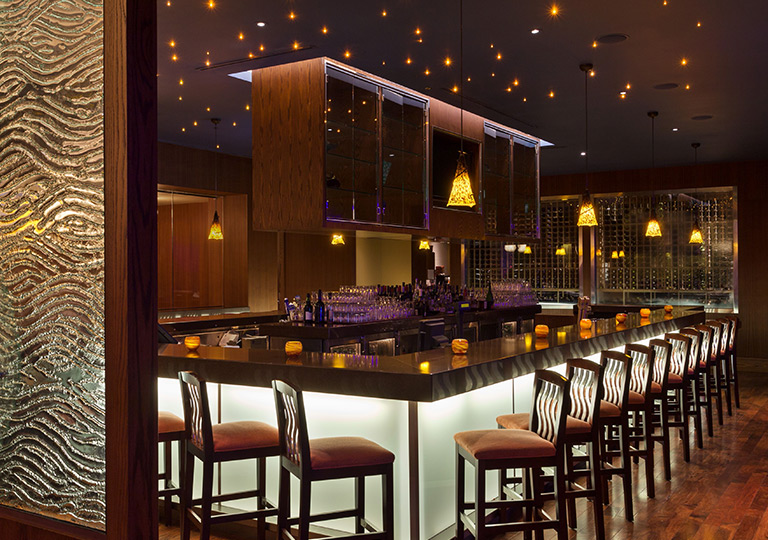 4. Enjoy Resort Shopping Savings
If you've got the perfect gift idea for Disney fans at home, don't wait until you get to the Parks: when you purchase with your Disney Visa Card, hotel gift shops honor your 10% discount off purchases of $50 or more.4 That way you can keep your bags of swag in your room and venture into the Parks hands-free! (You know, for easy access to churros.)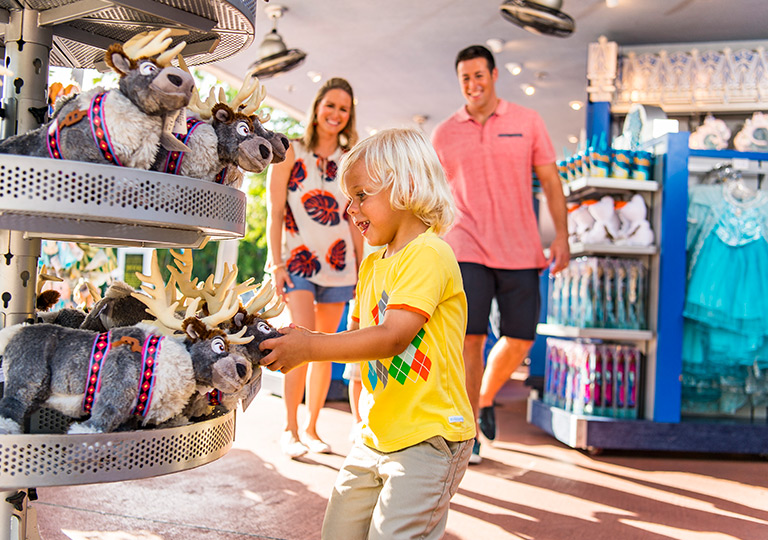 5. Get More Time in the Parks
The only thing better than a Disney day is making that day last a little longer! Guests staying at a Disney Resort hotel or at a Disneyland® Hotel can enjoy Extra Magic Hour early admission to one park each day of their stay (valid theme park admission and hotel key card required). Check out the Disneyland® Resort's Extra Magic Hour schedule or Walt Disney World® Resort's Extra Magic Hours to start planning that "Extra Magic"!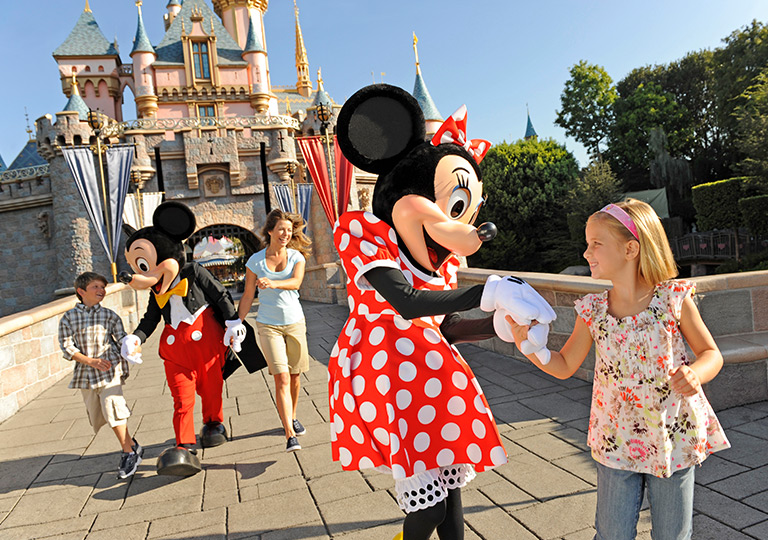 6. Save Up to 15% on Select Spa Treatments
Cardmembers can also kick back and say "Ahhh" with 15% off treatments at select spa locations, including Sturdy Branches Health Club at Disney's Wilderness Lodge, Senses – A Disney Spa at Disney's Grand Floridian Resort & Spa, and 10% off at Mandara Spa at Disney's Grand Californian Hotel® & Spa.5 Check out the complete list here, and be sure to make reservations — sometimes, a massage just can't wait.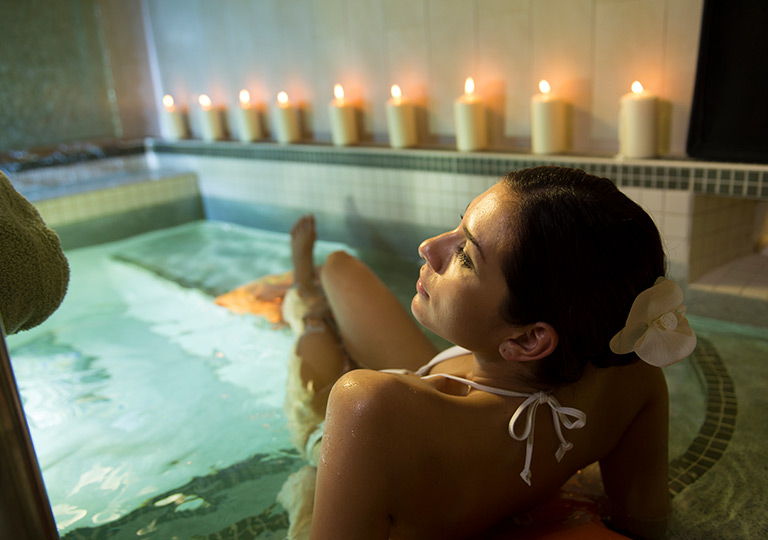 Cardmembers, these vacation benefits are just the beginning! Book your vacation package with your Disney Visa Card and save with special vacation financing.6 Check out the full list of vacation perks through your Disney Visa Card and start imagining the possibilities.