The classic animated story of The Lion King has touched all our hearts with its power and beauty. Now we can see and share it as never before in Director Jon Favreau's spectacular new film, in theaters July 19th. Thanks to a breakthrough combination of digital and live-action filmmaking techniques, the characters are so realistic it's as if you can touch Mufasa's mane, stroke baby Simba's soft ears and feel the menace of Scar's sharp fangs. It's an amazing feat of filmmaking that makes the characters and their story even more real and powerful.
"It was a tremendous honor and challenge for me personally to bring this new version of The Lion King to life," says Andy Jones, Animation Supervisor for the new film. "It took tremendous skill, dedication and knowledge, but the results are remarkable!"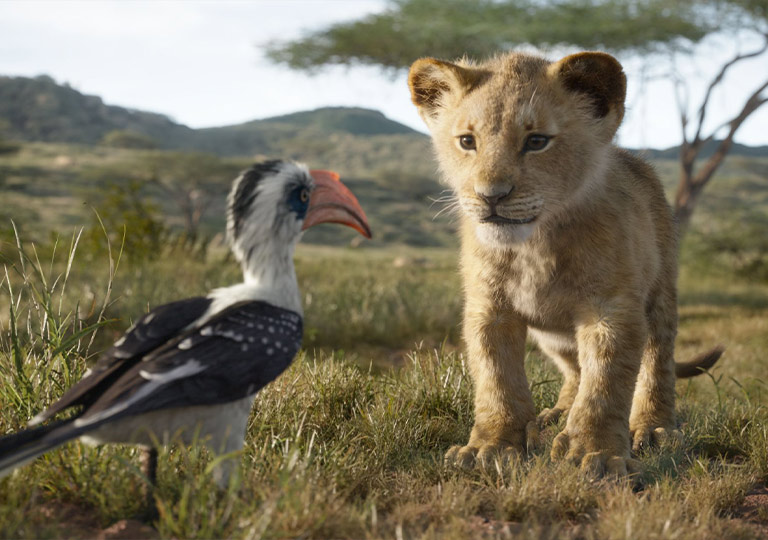 "How did they do that?" You won't be able to keep from asking yourself as you watch the animals sweeping across the savannah to honor baby Simba, or Mufasa leaping to save his son from the wildebeest stampede.
As with any Disney film, it starts with research. "We spent months observing animals in nature films and sketching at the zoo," Jones says. "I was fortunate enough to go on a two-week safari in Kenya along with some of my fellow filmmakers. The animal interaction I witnessed was like nothing I had seen before. Observing these animals in their natural habitat was truly amazing."
Transforming two-dimensional drawings into three dimensional, realistic creatures is a complex, intricate process. First, every animal in the film was modeled from the paws up on a unique computer-generated modeling program. "There's not a single real animal in the film," Jones points out. "And there are hundreds of creatures! So you can imagine the work and time it took." Once the character model was approved it went to the rigging department. This is where artists use computer programs to place the bones and muscles under the skin with anatomical exactness so they can perfectly animate each movement the animal makes. They also have to perfect the way skin moves over the muscles. How does skin stretch when an animal leaps or runs? How does it bunch up as muscles are poised to pounce? "It's incredibly detailed," Jones says.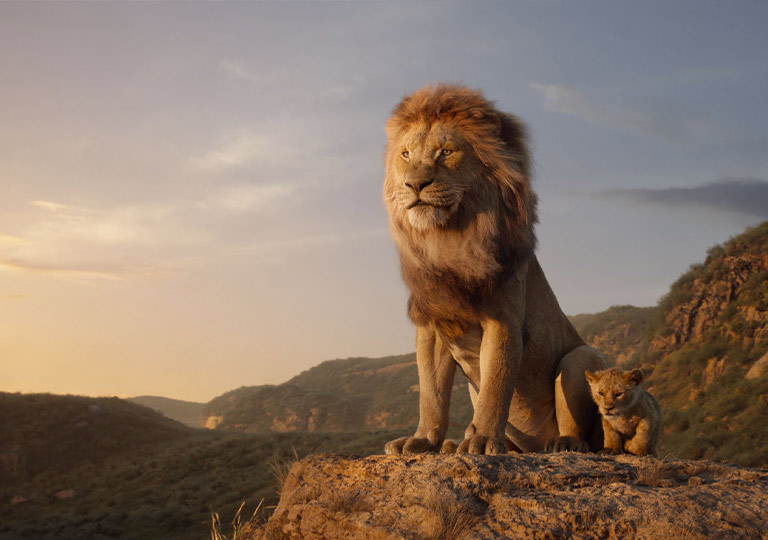 And then there's fur. "Fur changes everything," Jones explains. "You not only have to think about how the skin is moving, but how the fur moves with it. It's a whole new level of complexity. There are even special 'groom' artists who create realistic details of all the animals' fur. Is it soft and smooth or scraggly? What length is it on different parts of the body? Mufasa was one of our most interesting challenges. His long flowing mane was practically a character itself!"
The results of this remarkable attention to detail is a beautiful reality you'll have to see to believe. Prepare to journey into the world of The Lion King as you've never seen it before when you use your Disney Rewards Redemption Card to redeem Disney Rewards Dollars toward Disney movie tickets at AMCTheatres.com or on the AMC Theatres Mobile App.1 To learn more, visit DisneyRewards.com/AMCTheatres.