When you think of Frozen and the world of Arendelle, one of the first things that comes to mind is, well, snow and ice. Lots of it. But this November 22nd when Frozen 2 arrives in theaters, you won't need your snowshoes and mittens, just your Disney Rewards Dollars to use toward the purchase of your movie tickets at AMC Theatres!1 There you'll find Elsa, Anna, Kristoff, Olaf and Sven, traveling far from Arendelle on a quest to discover the secret of Elsa's magical powers. The journey takes them to an enchanted land, where an ancient forest is locked in perpetual autumn. So instead of winter colors, expect the vivid foliage of fall and instead of icy blizzards, look out for fire!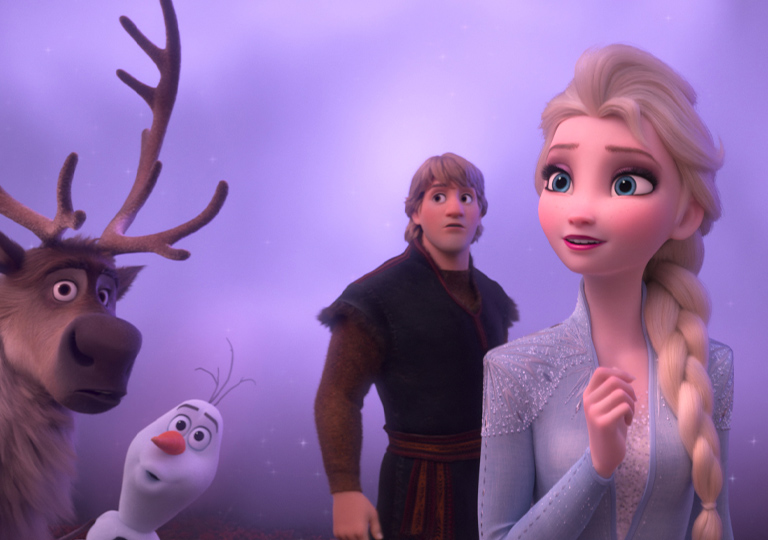 To create the world of Frozen 2, Lisa Keene, co-production designer, and David Womersley, art director environments, made their own artistic journey, and it proved to be as big and as challenging an adventure as the one Elsa and her group make on the screen.
---
"There are some very significant differences in the look of the two films," Keene points out.
---
"There are a lot more structures in the first film: the village, the castle, Elsa's ice palace, Oaken's Trading Post, which give a more architectural feel to the film. In Frozen 2, more of the story takes place outside. There's less architecture and more landscape," Womersley adds. "Much, much more! And that's a real challenge."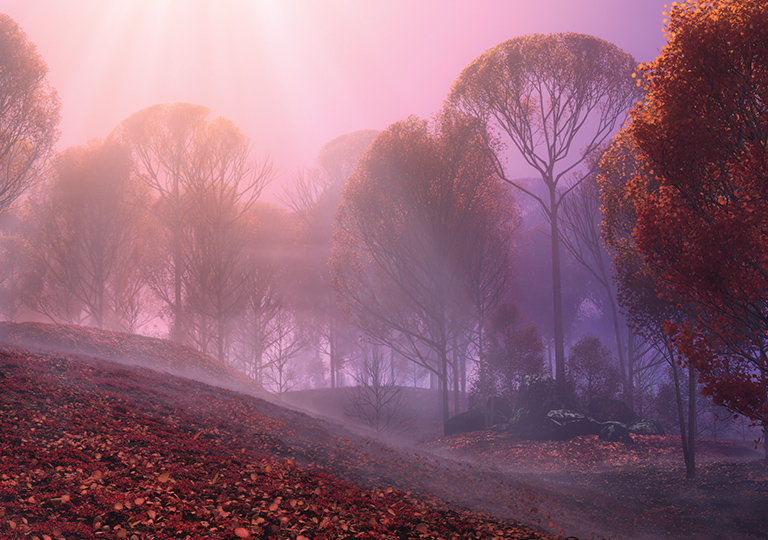 Why? "Well, in nature, everything is accidental. It has just grown there," Keen points out. "But in an animated film, everything has to be designed and placed very carefully and purposefully, so it works with the characters and the action. Also when you're filming a live-action movie, you get a lot of stuff for free," Keene continues. "The sky, trees, sunsets are just there. In an animated film, every boulder and twig has to be designed. It means hundreds and hundreds of decisions."
Womersley and Keene worked closely with a Norwegian botanist to determine what plants were appropriate for the autumn season. "In Norway, a lot of the autumn color changes take place closer to the ground in the bushes and grasses, instead of in the trees because so many of them are evergreen," Womersley says. "We ended up using a lot of Aspen—they have silvery trunks and beautiful canopies that turn golden in autumn and they give the forest an enchanted atmosphere."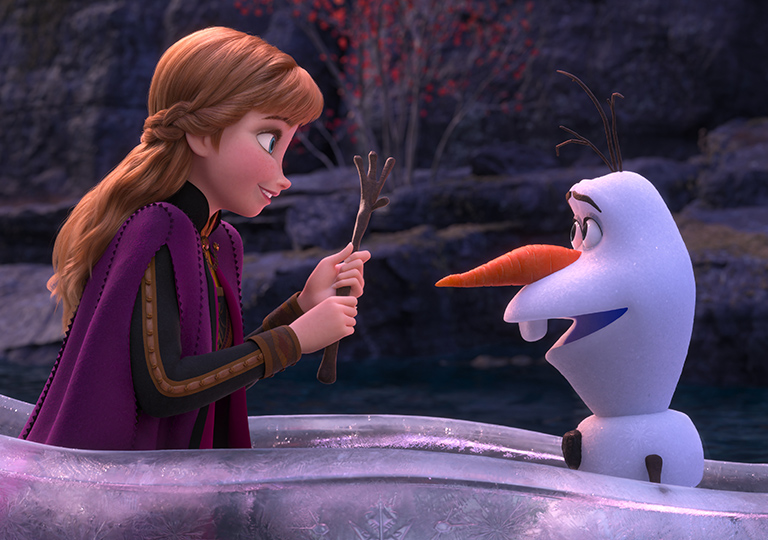 "Frozen 2 has been a very complex film," Womersley says. "We had a lot of new territory to cover. "Luckily, we have an amazing team and we have worked together in the world of Frozen for a long time," Keene adds. "We enjoy each other's company and we understand each other's artistic approach. We often know what each other is thinking almost without speaking. It's as if we can 'finish each other's… sandwiches,' as Anna would say."
To take your own journey through the magical, mystical world of Frozen 2 this fall, use your Disney Rewards Redemption Card to redeem Disney Rewards Dollars toward Disney movie tickets at AMCTheatres.com or on the AMC Theatres Mobile App.1 We'll see you there!