The Disney® Visa® Card comes with amazing perks for Disney fans, but there's an extra-special perk for Cardmembers that's sure to make a family vacation even more unforgettable . . .
Get More with One-on-One Character Experiences1,2
"Growing up we always got pictures with characters, but never got the quality of Photopass. With my Visa, I can go to the Visa Character Experience and get one on one time with characters PLUS a picture from it! This card for me is the best Disney decision I have made! I love using my Disney Credit Card! Everywhere I go people compliment me on the design!"3
–Cayla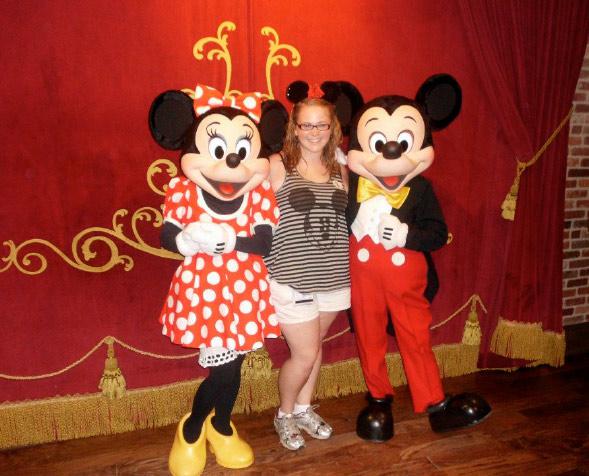 Make a Special Occasion Extra-Special2
"My son Jonathan is the biggest Disney fan ever. He also has autism. Disney is the best place on Earth for our family vacation. We've been going to Disney for the last 10 years. Their dedication towards my son is amazing. Last year he turned 21 years old and using our Disney Visa, he was able to take a great picture at the Character Experience. He was in heaven."3
–Nieves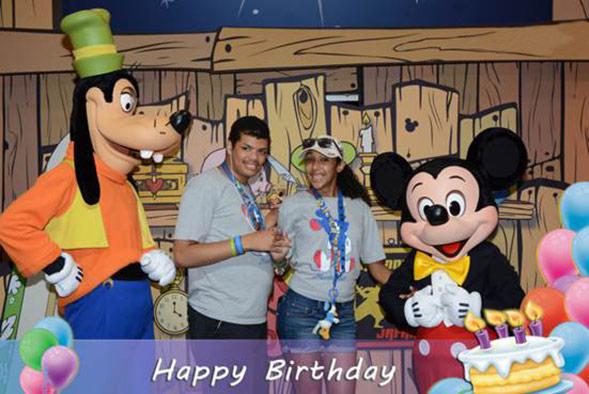 Create Magical Memories2
"Our two year old has always been too nervous to approach characters. That all changed with the private Character Experience at Disneyland. She ran right up to Daisy and gave her a big hug. She was all smiles. It was truly magical."3
–Mallory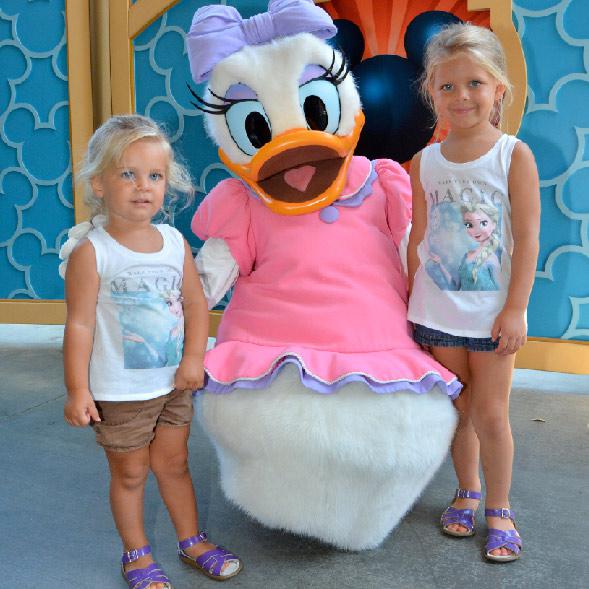 Here's how your family can meet some of your favorite Characters one-on-one:
Character Experience2
With a Disney Visa Card, Guests visiting the Disneyland® Resort and Walt Disney World® Resort gain access to a special Disney Character Experience location reserved exclusively for Cardmembers. Like Cayla, Nieves and Mallory, you'll have time to spend with some of your favorite Disney Characters! You'll receive downloads of your photos, too!
Plus, Cardmembers can also access the exclusive Star Wars™ Character Experience at our private Cardmember location at Walt Disney World® Resort and at the Disneyland® Resort. You'll receive downloads of your photos to mark your visit to the dark side!
Seeing some of your favorite Characters up close is what unforgettable moments at Disney Parks are made of and it's never been easier than with the Cardmember exclusive Character Experiences.