Stories and tips to get the most of your

Disney Rewards

Theme Parks & Travel
8 Fan Favorite Disney Parks Churros
January 28, 2020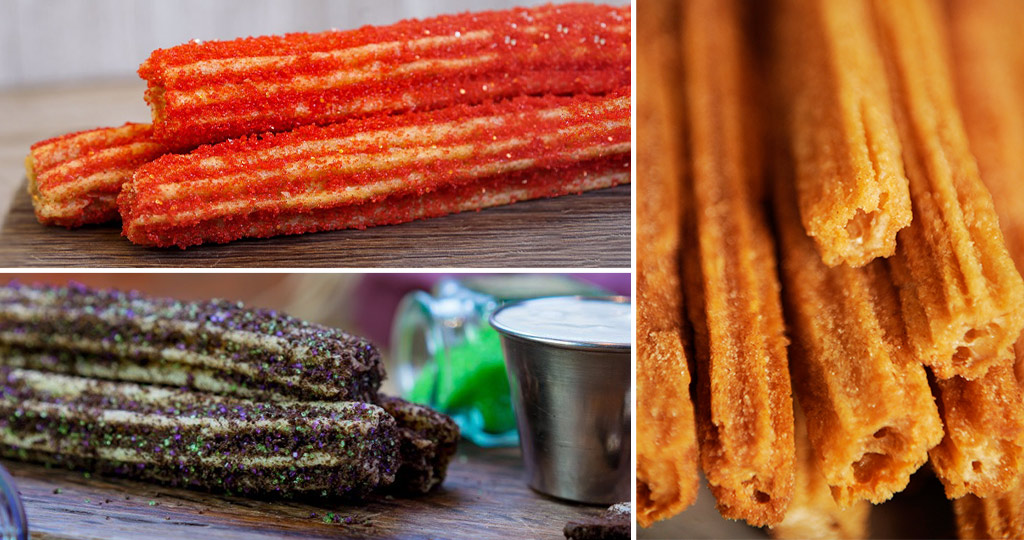 People travel from around the globe to visit Walt Disney World® Resort and the Disneyland® Resort, and there's one iconic treat that's almost always on their must-try list: churros! These days, besides the classic bites, you can sink your teeth into seasonal favorites and imaginative, wow-worthy flavors.
Ready to begin your taste test? We're going to show you where to sample the tastiest churros at the Disney parks—including some limited-edition, seasonal flavors as well as the staples. Whichever varieties you choose, be sure to redeem your Disney Rewards Dollars toward purchasing your picks!1
Walt Disney World® Resort
Known for endless amounts of fun and adventure, Walt Disney World® Resort is also known for its selection of outside-the-box churros that are sure to impress even the savviest foodie.
Mini Churros
There's a lot of flavor packed in these cinnamon-sugar, bite-sized snacks from Pecos Bill Tall Tale Inn and Café in Frontierland at Magic Kingdom® Park, especially when you dunk them in the chocolate dipping sauce that accompanies this sweet treat. Plus, find them covered in red and green cinnamon sugar during the holidays!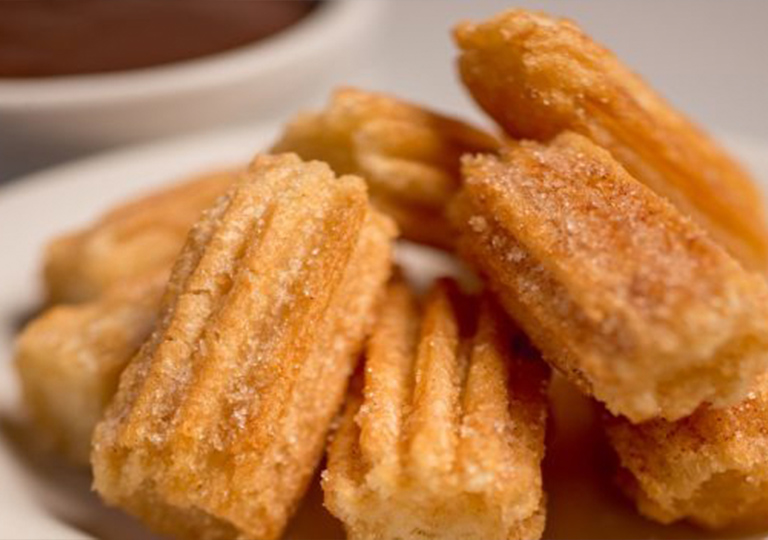 Churro Fondue
At Disney Springs®, you can partake in a fun fondue with your crew at Morimoto Asia—featuring house-made churros, a warm chocolate-hazelnut dipping sauce and vanilla ice cream.
Light Saber Churros
Whether you choose the light or dark side, there's no losing side when it comes to this lightsaber-themed churro. It's covered in either red or blue sugar, served in a hilt and found in carts and restaurants all around Disney's Hollywood Studios® during select seasons.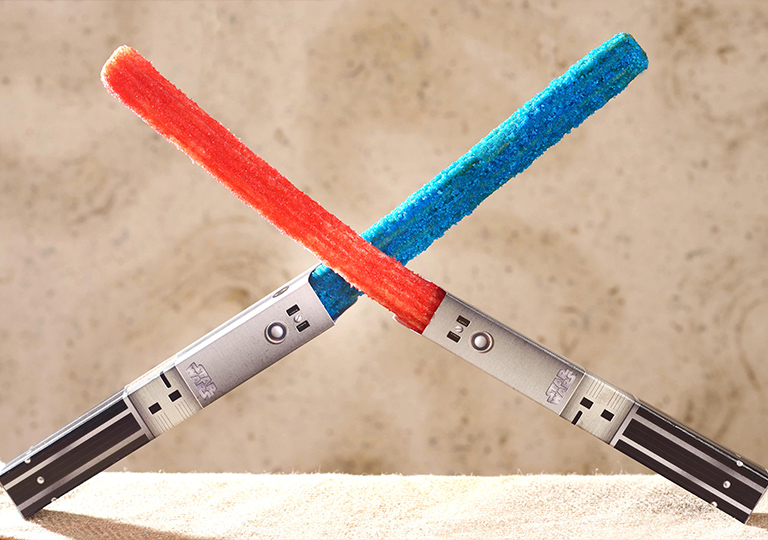 Cookies and Cream Churro
Venture to Disney Springs® and go gourmet at Sunshine Churros with a Cookies and Cream Churro—a delicious, chocolaty churro featuring a white sugar twist and made complete with cream dipping sauce.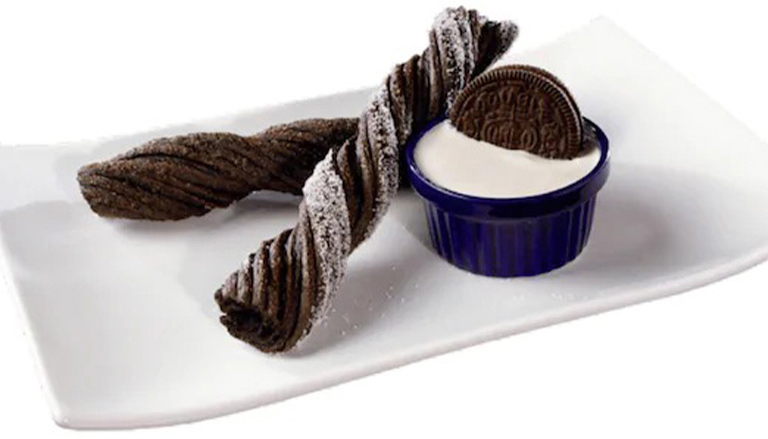 ---
The Disneyland® Resort
Churros are a staple at the Disneyland® Resort, and during special events and the holidays, you'll find plenty of unique takes on these cinnamon-sugary treats.
Classic Churro
Sometimes, the cinnamon-sugary goodness of the classic treat is exactly what your sweet tooth ordered. Found at Churro Carts around the Resort, it's the perfect way to cap off your day of fun.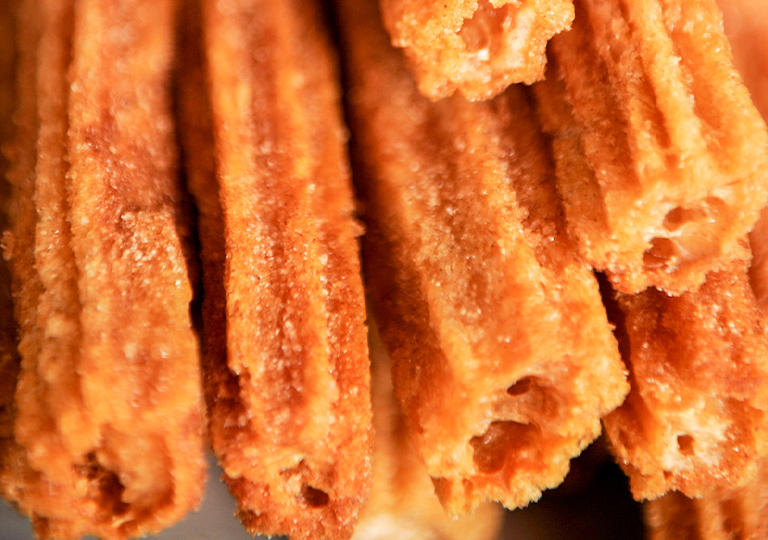 Caliente Churro (Spicy Churro)
It may sound a little "buzzare," but these churros, from Señor Buzz Churros on Pixar Pier, prove sweet and spicy can go hand-in-hand!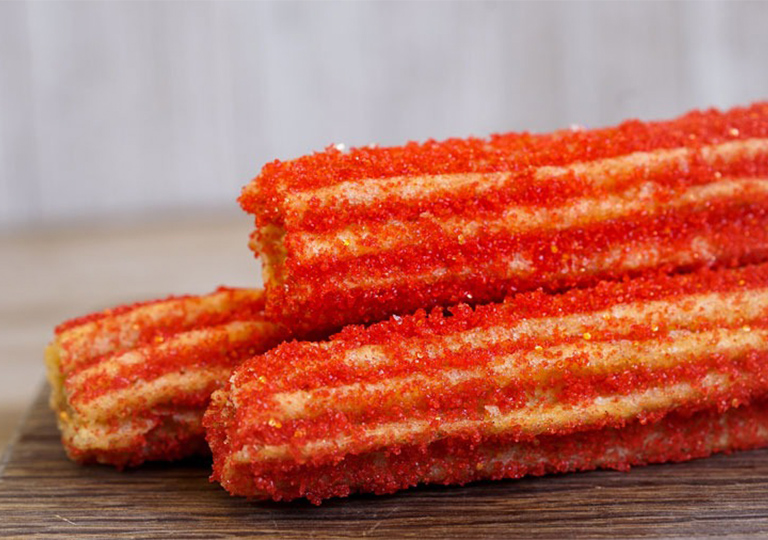 Maleficent Churro
Even the dark fairy herself would venture out of the Moors to the churro carts near Town Square and Sleeping Beauty Castle on Main Street for these. Each churro is covered with chocolate cookie crumbles and served with a marshmallow dipping sauce.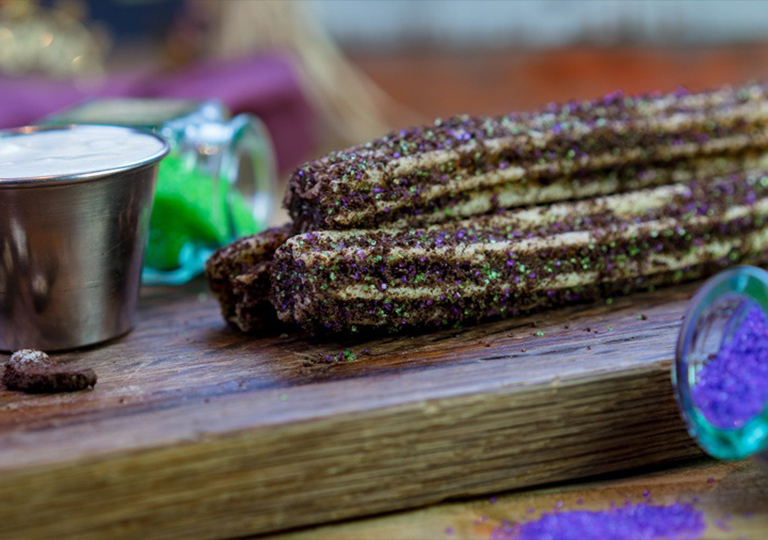 Sugar Cookie Churro
Nothing says festive quite like a sugar cookie churro, especially when you add icing plus green and red sprinkles. It's one of many holiday-themed churros available each year.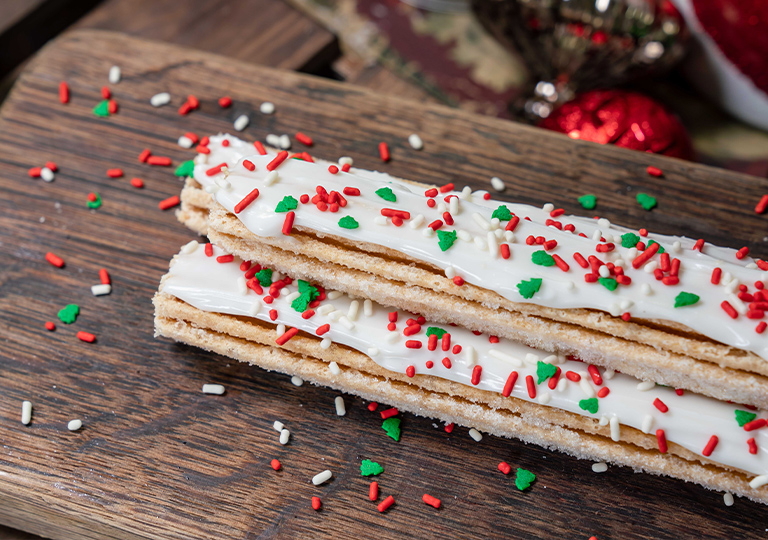 ---
These eight tasty treats are just the beginning of all the delicious churros you can discover across Walt Disney World® Resort and the Disneyland® Resort. Each season brings new and different varieties, so be sure to explore and find your own favorites. They're sweet to your taste buds and your wallet when you use Disney Rewards Dollars toward your purchase!1
---
---