Some of the most fun that family and friends have together can be before they even get to Disney Parks. The anticipation and excitement leading up to entering the gates kicks off your unforgettable trip. That's why creating an entertaining atmosphere with all the right gear can help set the tone for the amazing memories you're about to make. Here's our guide for creating fun and making the most of all the perks of being a Disney® Visa® Cardmember.
Tip 1: Gear Up with Disney Essentials for Your Vacation

So, you've booked your tickets, you're starting to plan what attractions you want to see first and what food you can't wait to taste. Now what? Well, you'll need some extra supplies for your epic Disney vacation, which means visiting shopDisney.com for the latest and greatest tumblers, luggage and headphones or explore our backpack shopping guide. Use your Disney Visa Credit Card to receive 10% off select merchandise!1
From left to right: Fantasyland Castle Travel Tumbler, Mickey and Minnie Mouse Avocado Tumbler with Straw, Mickey Mouse Cooler Backpack, Mickey Mouse Pants Luggage, Minnie Mouse Bow Luggage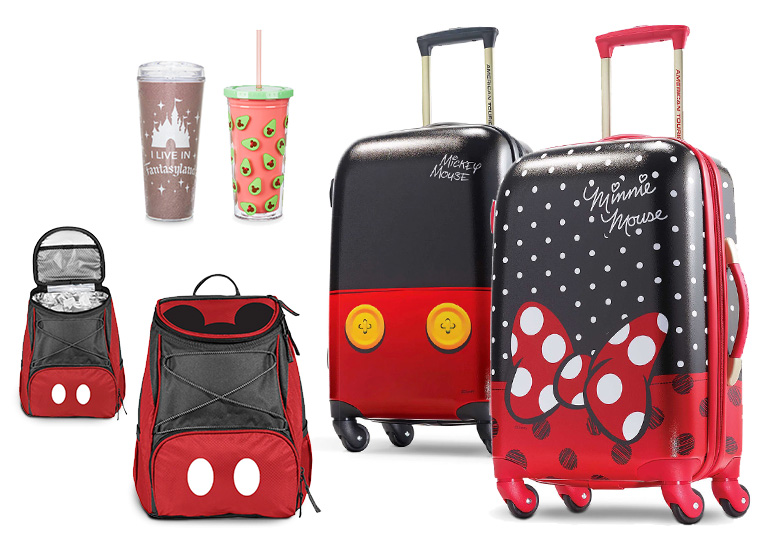 Tip 2: Sing Along to a Disney Playlist During Your Trip

Find out who's the best singer of the family—and maybe the worst—during your car ride to adventure. The Disney Parks Collection Spotify playlist and Walt Disney Records The Legacy Collection Spotify playlist have some classic songs to sing along to. Then maybe create a sing-off competition and vote for the winner with the best voice.

Tip 3: Ready, Set, Play with Some Disney-Themed Car Games

Driving can seem like the longest part of the journey—but it can also be part of the fun! Make classic car ride games Disney-themed, like playing 20 questions to guess a Disney Character or attraction. Or if you prefer something like cards, Tim Burton's The Nightmare Before Christmas Playing Cards Set mixes the perfect amount of creepy and entertaining with each design featuring a frighteningly endearing Character.

Tip 4: Snack the Best Way Possible—Disney Style

When hunger strikes, get creative with your snack game and find some inspiration from our Disney lunch box recipes. The article is chock-full of delicious meals that are perfect and packable for on-the-go moments.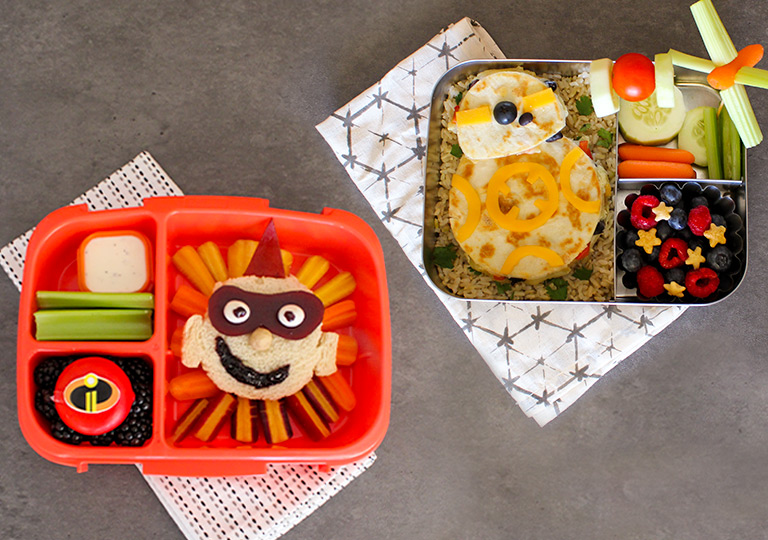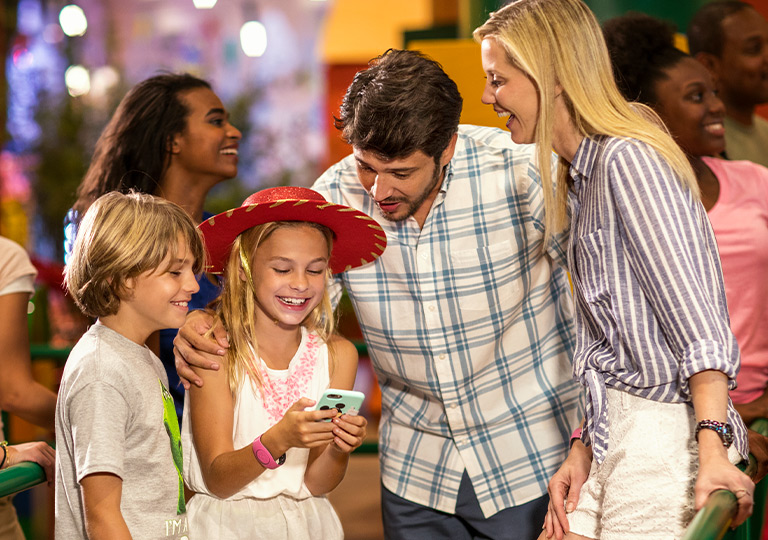 From the open road to your Resort hotel, make your family vacation more fun with these helpful tips and tricks! And check out even more Disney Visa Cardmember perks for the Disneyland® Resort or Walt Disney World® Resort.