Disney® Visa® Cardmembers already cast a wide net of ways to enjoy redeeming Disney Rewards Dollars on amazing Disney experiences.1 But did you know there's a whole ocean of ways to earn and redeem your way to adventure on the high seas? See how a few savvy sailors got the most out of their Disney Cruise Line vacations with the Disney Visa Card in hand!
Effortlessly Earn for Your Next Sailing
"This photo is my daughter finding out that she's going on a Disney Cruise which was made possible by my Disney Rewards Visa! As a single mom, budgeting for vacations is not always feasible. But with my Disney Visa Card I can charge all my expenses (health insurance, gas, groceries, everything!) and redeem my Rewards Dollars towards a magical Disney vacation! My daughter and I recently went on a Disney cruise and it was absolute perfection. She made new friends, I was able to relax and we made so many memories together!"
-Katie2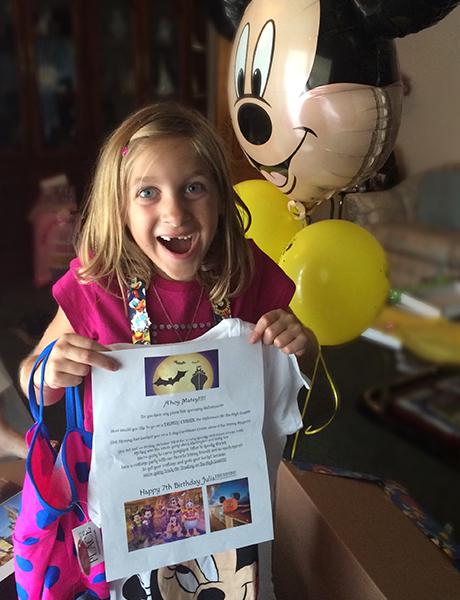 "We built up our Rewards Dollars to purchase our airline tickets for a 7-night Western Caribbean Disney Cruise to celebrate our daughter's high school graduation. Time to start building up more Rewards Dollars for the next trip. Nothing is more important than family time and memories."
-Toni2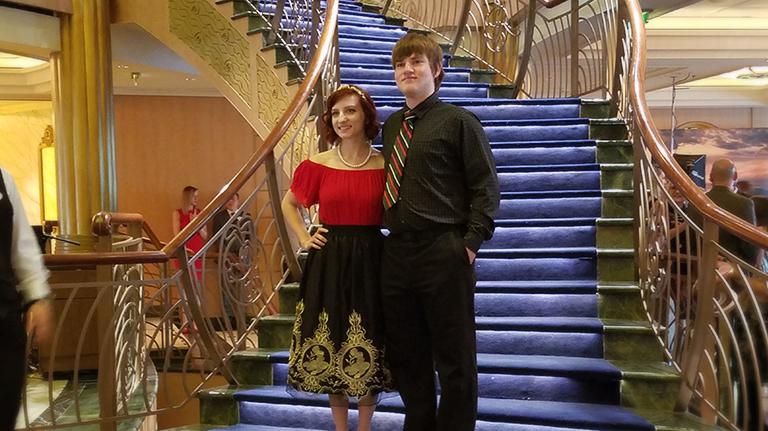 Redeem for Amazing Excursions
"Using our Disney Rewards Dollars for excursions on our cruise was the best surprise ever! I sent my kids on a catamaran, snorkeling, bike riding, and tube floating and didn't have to worry about the extra money! It's so fun to earn Disney Rewards Dollars for our Disney vacations!"
-Christy2
"We use our Disney Rewards Visa Card for virtually every purchase. This past June, we sailed on the Disney Fantasy 11-night Southern Caribbean cruise and used our Rewards Dollars to pay for excursions in every port. We saw some amazing views but one of my favorites is from Tortola and our beautiful ship in port!"
-Maryanne2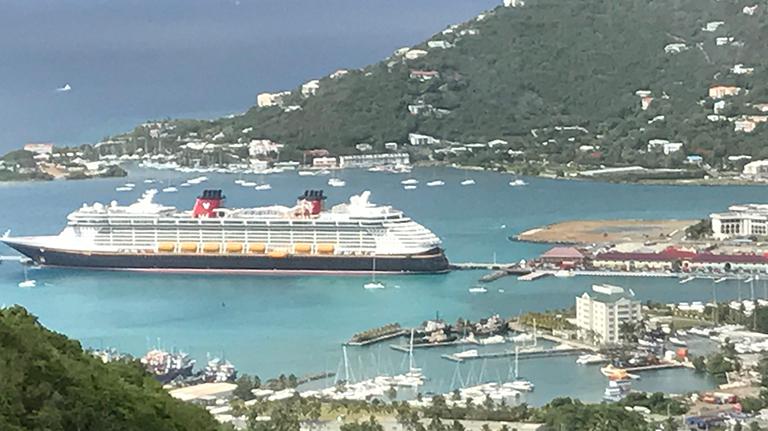 Live Royally on Disney's Private Island
"I used my Disney Visa Card at the grocery store, gas station and for all my Christmas shopping. After the gifts were all opened, we had a wonderful gift from Disney Visa! Enough Disney Rewards Dollars to nab and redeem for a family beach cabana on Castaway Cay during our family and friends cruise. This was the highlight of our trip."
-Heidi2
"We redeemed our Disney Rewards Dollars for shopping on the Disney Fantasy to celebrate our 25th wedding anniversary. We not only left with amazing cruise ship inspired items but memories to last a lifetime!"
-Denise2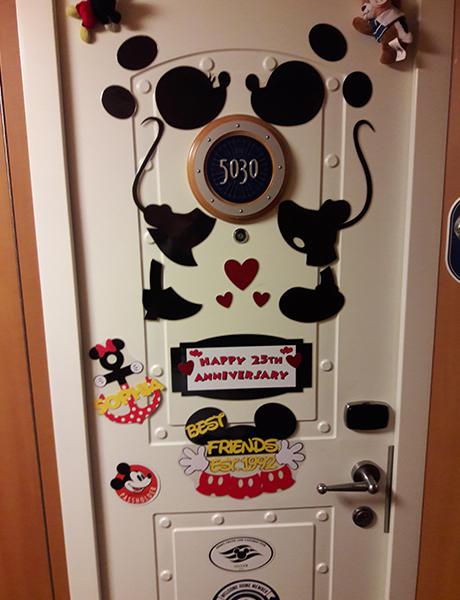 Pirate More Loot, Guilt-Free
"We use our Disney Rewards Dollars to eat and shop like a King, Queen, Prince and Princess before and after our Disney Cruise. We spend time before our cruise at Disney World and eat at the best restaurants, while doing some souvenir shopping all for free thanks to our Rewards Dollars. We do the same after the cruise so we have something to look forward to since we are sad getting off the ship."
-Eric2
"I took my granddaughter on a cruise to celebrate her 10th birthday and my Disney Rewards card did it all! I paid for the cruise on the card and got 6 months no interest to pay it off. I put the card as my payment method on my onboard account and got discounts on my purchases during the cruise. I used my Disney Rewards Dollars to get a redemption card and used it to help pay for our excursions on the islands!"
-Donna2

Indulge with Exclusive Perks
In addition to redeeming Disney Rewards Dollars on cruise experiences, Cardmembers who set sail with the Disney Visa Card as their primary form of onboard payment can take advantage of Disney Cruise Line perks.3 From special offers on photo packages, merchandise purchases and spa treatments to exclusive getaway packages to Castaway Cay, they'll help you unlock onboard savings while creating even more magic and memories.